With so many people finding the courage to seek out mental health counseling, the demand has completely surpassed the supply when it comes to traditional mental health services. It has never been more important for mental health care to become more accessible, and virtual platforms such as BetterHelp are the only way to get help for some.
That said, mental health care of all kinds can be expensive, which is, unfortunately, a significant reason why more people don't reach out for help. The good news is there are financial aid options for those who want to access the services BetterHelp offers but may not have the disposable income or healthcare coverage to do so on their own. 
As you learn about what BetterHelp is and determine it's the right choice for you, knowing all the flexible ways you can try and pay for this service in a way that doesn't put you at risk can be the source of hope, you need to take care of your mental health finally.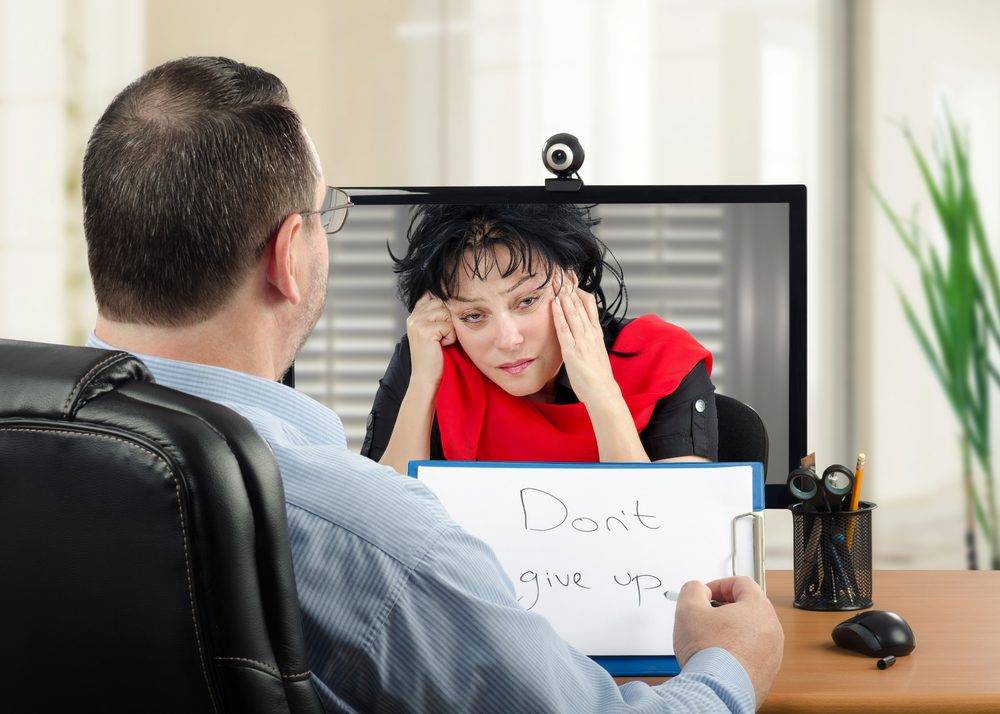 Why BetterHelp?
BetterHelp allows people to access a mental health counselor from the comfort of their homes or where they feel safe. All a person needs is a device that can connect to the internet. BetterHelp differs from many other online therapy programs in that they allow you to talk with your therapist or counselor outside your appointment time.
This platform also has an extensive network of licensed therapists and counselors, each bringing their unique experience, expertise, and personality. You can review information about professionals who can work with your disclosed needs and personality to find the best match possible.
What Does BetterHelp Cost?
Generally speaking, you're looking at between $60 to $100 USD per week, which you are charged monthly. Some therapies you access from BetterHelp could cost more because they are more specialized.
Based on what many BetterHelp users have shared, it's unlikely you'll pay more than $100 per week. However, you may not know what costs you're looking at until you start registering or speak with BetterHelp support and choose which services you want.. The good news is that you can change your level of service and your therapist or cancel your membership anytime and don't need to jump through any hoops. The major advantage of this platform is the ease of changing your therapist or pausing your membership.
Platforms like BetterHelp can offer services at costs less than traditional mental health care because, by being virtual, they can eliminate many overhead costs that will typically influence how much a therapist needs to charge. All therapists, no matter where they work, need to earn a living while continuing their service operation.
BetterHelp is somewhat flexible in how they allow you to tailor your services to what you currently need, with the ability to change the service you want to access as you need. BetterHelp has an excellent support team that can be reached in numerous ways, so you never feel alone in navigating this new world of therapy.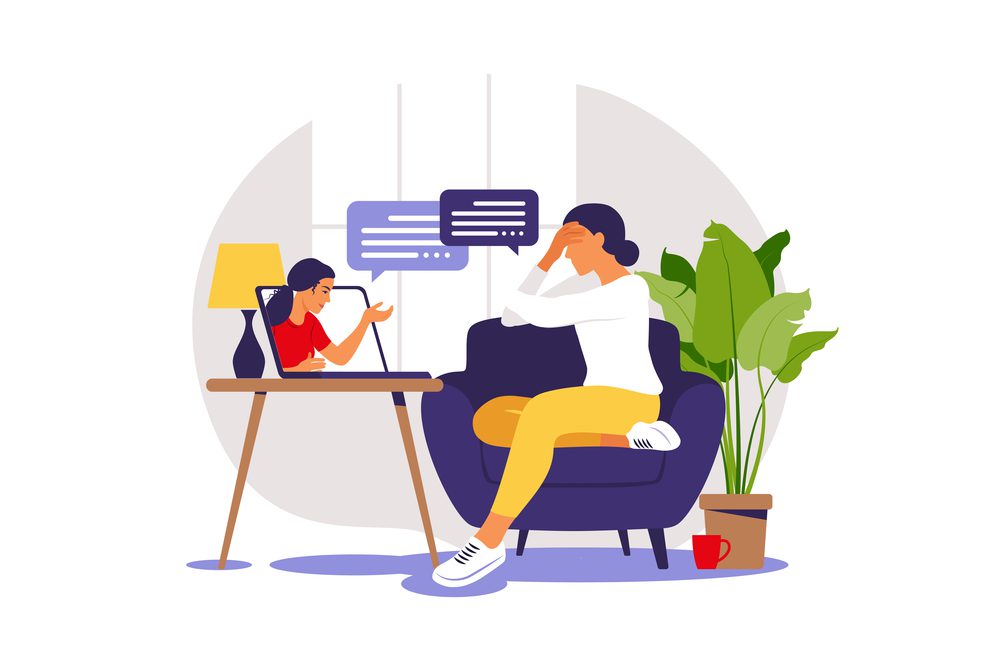 Factors That Impact The Cost Of BetterHelp
There's more to the cost of BetterHelp services than the particular service you want. When you find a therapist, you can choose how long you want your monthly counseling session. As expected, the more time you want, the more you'll pay monthly.
The same is true of when you choose to schedule your appointments; if you want appointments outside of "working hours," it could come at a premium. The professionals who work with BetterHelp offer a much larger window of hours compared to traditional therapists to make appointments more accessible. Still, the more flexibility you have, the more affordable it could be.
Additionally, your location could play a role in how much your monthly charge can be. This is because counselors and therapists are regulated, and many have licenses that only permit them to work in a particular location. Even though your service is virtual, your state or province may only allow you to work with someone licensed in your state or province.
Does BetterHelp Accept Insurance Or Benefit Coverage?
As of now, BetterHelp does not bill insurance companies or benefit plans. This means that a person using the service will have to pay BetterHelp directly for their service. While BetterHelp's monthly rates are relatively affordable compared to other virtual therapy providers and traditional mental health care providers, this doesn't necessarily mean everyone can afford it.
Regarding submitting receipts to your insurance or benefits provider, it would be best to consult with your specific provider. Many plans offer coverage for receiving mental health care, but their terms may only cover certain types of services. Many providers haven't updated policies to consider virtual or online therapy, so it may not be covered.
One thing to note is that submitting your insurance claim receipt could be complicated and require a diagnosis to receive reimbursement. This is even true of traditional therapy. It could be helpful to compare traditional therapy available in your area covered by your insurance to BetterHelp to see what's more cost-effective.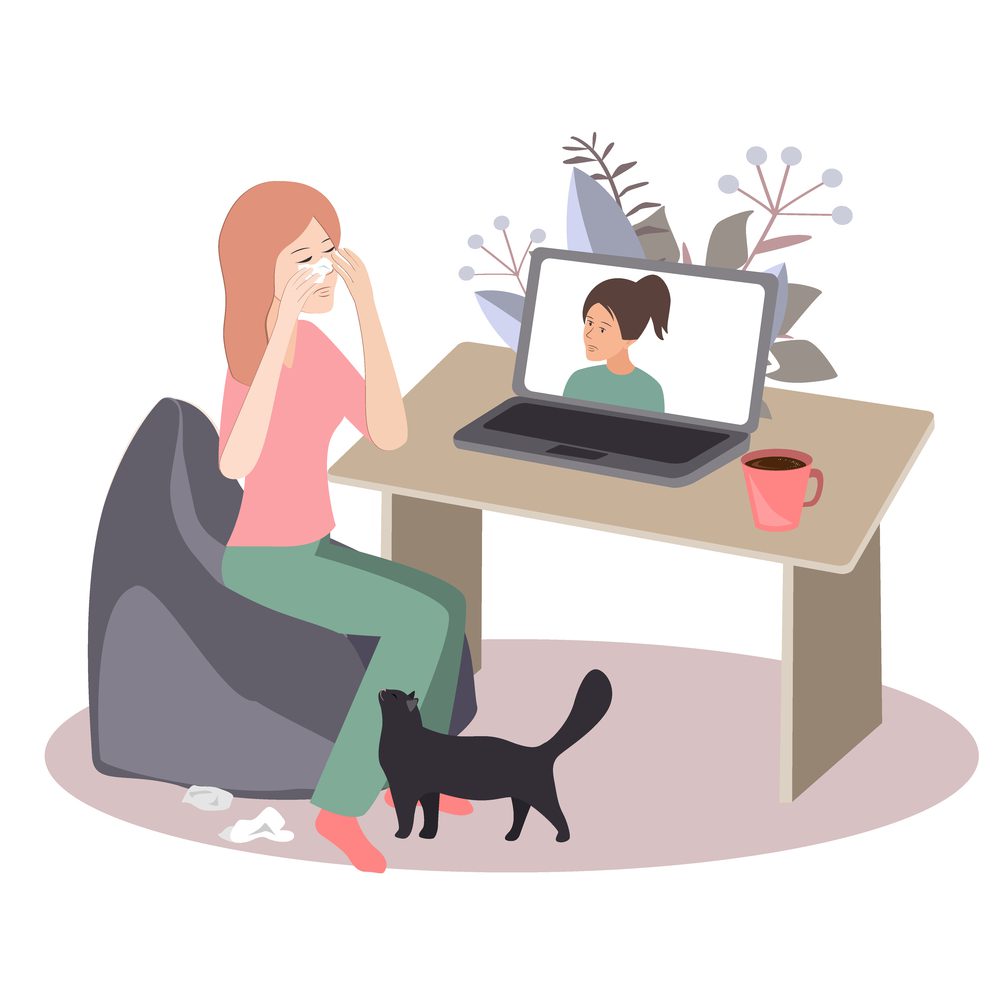 Is There Financial Aid For BetterHelp?
The world of financial aid and BetterHelp is a bit tricky to navigate. BetterHelp doesn't freely advertise that there are options for those interested in the service but concerned about cost. While BetterHelp doesn't state why they don't advertise this option, it can be assumed that it's simply because it impacts their bottom line.
That said, financial aid does exist, even though it is challenging to apply for it and get accepted. The company is aware that, even though their prices are competitive, some people might still struggle to pay their rates but require mental health care.
Since the goal of companies like BetterHelp is to make therapy and counseling more accessible for all, they aim to put forth initiatives to make it a more financially feasible option for as many people as possible while also being able to pay their counselors.
Asking BetterHelp For Financial Aid
For those who want to use BetterHelp but aren't in the financial position to do so, one way to try and get financial assistance is to contact their customer service department or their support team. You can explain your financial circumstances to an agent without giving too much intimate detail, and they will consider your situation.
The worst-case scenario is that you're told they can't assist you, so it's worth trying. It doesn't necessarily mean that you're entirely out of options. It can be challenging to advocate for yourself in this regard but knowing that asking for a discount or your options won't impact the level of service you ultimately receive if you choose BetterHelp.
Even though you may have to submit information and have some phone calls with BetterHelp's support system, you don't have to fill out bulky application forms and wait weeks or months for it to be processed.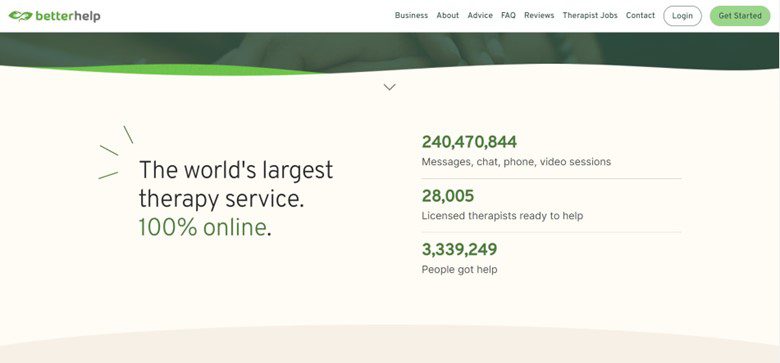 What Does BetterHelp's Financial Aid Process Consist Of?
Since there are no readily available breakdowns of what BetterHelp allows in terms of financial aid, it's difficult to know precisely what criterion they've established to approve people for financial assistance. It's safe to assume that BetterHelp has an internal process that helps them determine who is eligible for financial aid or reviews each case separately.
You'll have to be somewhat comfortable disclosing information about your financial situation. Based on what's known about the process of users sharing their experiences, you will not be investigated heavily or be asked for profoundly personal and private information. You will, however, need to explain as accurately and convincingly as possible why you need financial aid.
Given the nature of the business, BetterHelp's support is used to having people inquire about affordable services, and they are equipped to handle these matters with sensitivity.
User Experiences Of BetterHelp's Financial Aid Process
Even though BetterHelp doesn't give out information about their financial aid process, past and current users have shared what they've experienced when asking for financial aid. Of course, it must be noted that all the information available online about user experience may not be the same for you if you reach out to the company for aid.
Register Carefully
When you register for BetterHelp services, you're asked to fill in a lot of information. Some of the questions you'll be asked are about your financial situation. Be sure you pay particular attention during registration for this section, and complete it as thoroughly as possible. Often, this has been enough for some users to be given a much more affordable rate than expected.
Should your registration not give you a rate that you can afford, this is when you'll want to call someone at BetterHelp or email them to see if there are any other options available.
Click here to save 15% off your first month
Income Information
Users have shared that they have been asked about their source of income which is not surprising. BetterHelp wants to know that people who genuinely need services and are in significant financial distress are given higher consideration than those with access to more resources to afford help.
Whether or not BetterHelp asks people to send in the verification of their income is unknown. Still, it would be best to have that information handy should you be required to validate your income situation.
Financial Distress
Unfortunately, many barriers exist for people sincerely trying to be financially independent. Steady, safe, and equitable employment is becoming harder to find, and not everyone can work as much as they would like, if at all.
It seems that BetterHelp understands this, so they may offer temporary discounts for those needing mental health care to help them move forward. It's important to know that you may be required to give details about what kind of financial distress you're in and why.
While BetterHelp will respect privacy and knows how sensitive these issues can be, it's not always enough to just simply say you're in financial distress.
Current Users Who Want To Renew
Users have also shared that they've had more success getting financial aid when they've been a BetterHelp user and want to continue using the platform but have come under some kind of financial strain.
It would appear BetterHelp sees this as an incentive to offer aid, as they want people to continue using the service, not only for their benefit but because the consistent therapeutic intervention is ultimately the most successful for those in therapy.
Interested Users
You don't necessarily have to be a current user at risk of canceling their service to ask for financial assistance. Perhaps you live in an area with limited therapists available and simply cannot afford the monthly rate. You can also contact BetterHelp and explain your circumstance and see if they have any advice for making their service as financially feasible for you as possible.
Students
As with all the other potential ways to get discounted rates, there is no evidence other than anecdotal evidence that some students might be able to get lower rates on BetterHelp services. Given that students aren't able to work nearly as much as someone who isn't in school, a discount could be of tremendous benefit to them.
Temporary Financial Assistance
Some of the financial aid that BetterHelp has offered people has limitations. Be sure you get all information regarding what you're being offered in terms of assistance if accepted. BetterHelp will remind you when your rate will change, but you don't want surprises.
Are There Family Discounts?
It's difficult to confirm whether or not families can get BetterHelp discounts. Since families can sign up for family therapy using this service, it's always worth contacting support to discuss your family's particular situation.
Financial Tip: Seek Out BetterHelp Promotional Codes
BetterHelp is currently offering a discount.
How Does BetterHelp Work?
When you sign up for BetterHelp, you can select a therapist or counselor based on your needs for mental health care. You'll be able to see your options for who is available for you and see what it is they might specialize in or have experience in. You can also schedule appointments that work with your schedule.
As a BetterHelp member, you can speak one-on-one with a mental health counselor who can offer a safe space to discuss your concerns. You can have a video call with your therapist or counselor once a month, and as mentioned, the duration of this call is of your choosing.
You also have access to your counselor or therapist via BetterHelp's chat platform, so you can keep in touch, give progress updates, and ask questions as you need to. BetterHelp is the virtual vessel that offers you multiple options for speaking with your therapist.
BetterHelp isn't a crisis service and is not the appropriate place to seek help if you or a loved one is experiencing a crisis or an emergency. Their website does provide a list of resources that are better equipped to help in a crisis, and you can also contact your local emergency department or dial 911 or 999, depending on where you live.
The Benefits Of Platforms Like BetterHelp
BetterHelp allows people to choose where they want to have therapy sessions conducted. This can be of immense benefit to a number of people. People in rural areas or without access to transportation for appointments don't have to leave home to get therapeutic assistance. Additionally, people who aren't comfortable with in-person therapy have an alternative.
While what's considered affordable is pretty subjective, BetterHelp is one of the most affordable services of its kind. Instead of paying a fixed price for every session, a person will only pay a particular monthly fee to access the BetterHelp platform.
Another benefit is having unprecedented access to your counselor or therapist through the chat platform. Of course, this comes with limits, as you can't expect your counselor to be available 24/7. However, you can talk with them outside your scheduled appointment time, which is not common in many other mental health services.
A Note About BetterHelp's Scope Of Practice
One thing to be cognizant of when considering BetterHelp is that it's not an appropriate platform for diagnosis. While the services offered are from professionals in the field, they do not diagnose mental disorders or offer prescription services. That said, the therapists and counselors in BetterHelp are trained.
As mentioned previously, BetterHelp doesn't provide crisis intervention and is meant to be a less intensive form of therapy for those with or without mental health disorders. BetterHelp doesn't have the resources to help in a crisis, but its website once again connects you with resources that can help you.
The Reality Of Mental Health Care Costs
The unfortunate reality is that mental health care is not considered enough of a priority by many governments to be offered at subsidized or no-cost rates. If it is, the wait lists are extensive. As such, accessing these vital services for free can be next to impossible.
This leaves many people who need mental health support unable to get the help they need because of their life circumstances. In the long term, accessing emergency services to get mental health care is more expensive for the healthcare system.
People in mental health care undertake extensive training and deserve to be paid fairly. A happy medium must be struck to make sure professionals are compensated for their work while everyone who needs access to this kind of health care can access it in a reasonable time.
Regardless of why people have been interested in online therapy, evidence suggests that this alternative therapy has greatly benefited millions of people who need mental health support or a safe space to discuss challenges and concerns.
Click here to save 15% off your first month
Final Thoughts
There is a glimmer of hope, albeit a small one for now, if you're looking to try BetterHelp's virtual mental health care services but are in a precarious financial situation. There is no harm in contacting BetterHelp's support team and discussing your case with them to see what they can offer you.
Compared to many other forms of therapy, BetterHelp is one of the most affordable solutions, but that doesn't mean it's reasonable for everyone. Finding ways to make BetterHelp a more affordable possibility is possible based on your circumstances, but there is no guaranteed acceptance.
Until mental health care sees widespread, worldwide, and long-term improvements, BetterHelp is one alternative to costly, underfunded mental health care systems.
FAQs
How much does BetterHelp cost?
BetterHelp offers a variety of pricing options, depending on the number of sessions you want to have per week. The average price per week is $80, but this may be more or less expensive depending on your specific situation.
What forms of payment does BetterHelp accept?
BetterHelp accepts various payment methods, including credit and debit cards, PayPal, and health insurance plans (your insurance provider may reimburse, but Betterhelp will not bill directly).
What is the scope of services offered by BetterHelp?
BetterHelp offers a wide range of mental health services, including therapy, counseling, and coaching. However, they do not provide diagnosis or prescription services.
Is BetterHelp an appropriate platform for those in crisis?
No, BetterHelp is not meant to be a platform for those in crisis. If you are in crisis, please contact your local emergency services.
Related
BetterHelp Online Therapy Review with Customer Comments and before and after Results