In our digitally driven world, keeping your online activities secure and private is crucial. Whether it's about circumventing geo-restrictions or safeguarding your personal information, a VPN (Virtual Private Network) is an essential tool. This comprehensive guide will take you through the best and safest VPNs for iPhone in 2023.

Why Do You Need a VPN for iPhone?
Your iPhone contains your personal data and information. From browsing history and personal messages to banking details and location, it carries a significant portion of your digital life. While Apple has always been keen on user privacy, threats to your online security can bypass these safeguards, making a VPN crucial for comprehensive protection.
Here's why you need a VPN for your iPhone:
Enhanced Security on Public Wi-Fi
Public Wi-Fi networks at cafes, airports, or hotels, while convenient, are often poorly secured. This makes it relatively easy for cybercriminals to intercept your data, potentially leading to identity theft or financial loss. A VPN encrypts your internet connection, converting your data into unreadable code, which keeps it secure from prying eyes.
Bypassing Geo-Restrictions
Geo-restrictions can often prevent you from accessing certain websites or streaming content that's not available in your region. A VPN allows you to connect to a server in a different location, effectively changing your IP address and making it appear as if you're browsing from that location. This can help you bypass these restrictions and access the content you want.
Maintain Online Privacy
A VPN ensures your online activities are anonymous. It hides your IP address, making it difficult for third parties, including ISPs, governments, and advertisers, to track your online activities. This is particularly crucial in an era where data is often described as the "new oil."
Thwart Bandwidth Throttling
ISPs often throttle bandwidth when they detect heavy data usage, which can slow down your internet speed. Since a VPN encrypts your internet traffic, your ISP can't see what online activities you're engaging in, thus preventing them from throttling your bandwidth based on your usage.
How To Choose the Best iPhone VPN
Choosing the right VPN for your iPhone requires you to consider a variety of factors. Here are some of the most critical ones:
Encryption and Online Privacy
One of the primary reasons for using a VPN is to encrypt your data, making it unreadable to anyone who might intercept it. Therefore, it's essential to choose a VPN that offers robust encryption protocols. The gold standard in the industry is OpenVPN and WireGuard.
In addition, you should choose a VPN with a strict no-logs or zero-logs policy. This policy ensures that your VPN provider doesn't store any information about your internet activities, effectively preventing them from sharing your data with third parties, even if compelled by law.
Furthermore, look for VPNs that offer additional security features, such as:
Kill Switch:

This feature automatically disconnects your device from the internet if your VPN connection drops, ensuring your data isn't accidentally exposed.

DNS Leak Protection:

This prevents your DNS requests from being sent outside the encrypted VPN tunnel.

Multi-device compatibility:

This feature allows you to secure multiple devices with a single VPN account.
Extensive VPN Server Locations
The number of server locations a VPN provider offers is important for two reasons. First, more locations give you more options for spoofing your location, allowing you to bypass geo-restrictions more effectively. Second, having a server near you usually results in better speed and performance. Therefore, a VPN with a broad range of server locations is typically a good choice.
High VPN Speeds
While a VPN can secure your data, it can also slow down your internet connection. The best VPNs are those that offer high-speed connections, ensuring that you can browse, stream, and download content without significant lag or buffering.
Reliable Customer Support
Even the best VPNs can encounter issues, and when that happens, you want to be sure you can get the help you need promptly. Look for VPN providers that offer 24/7 customer support through multiple channels, including live chat, email, and phone. A comprehensive knowledge base, FAQs, and community forums can also be valuable resources.
Best iPhone VPNs
After rigorous testing and comparison, we've narrowed down the top five iPhone VPN services that meet all the crucial criteria discussed above. Here they are, each with its unique strengths, extensive server locations, and affordable pricing:
1. NordVPN: Best Overall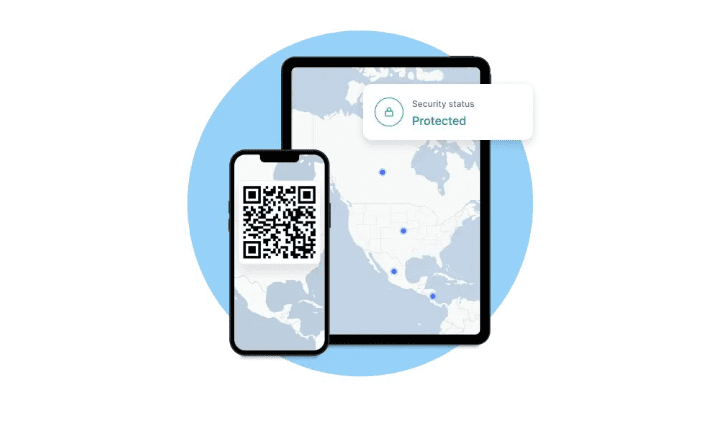 NordVPN stands out as the best overall VPN for iPhone users due to its robust security features, lightning-fast speeds, and intuitive user interface. Whether you're a beginner or an advanced user, you'll find NordVPN easy to use.
Key Features:
More than 5,500 servers in 60 countries

Top-notch privacy with AES 256-bit encryption, a strict no-logs policy, and DNS leak protection

24/7 customer support through live chat and email

Offers a 30-day money-back guarantee
2. ExpressVPN: Best for Speed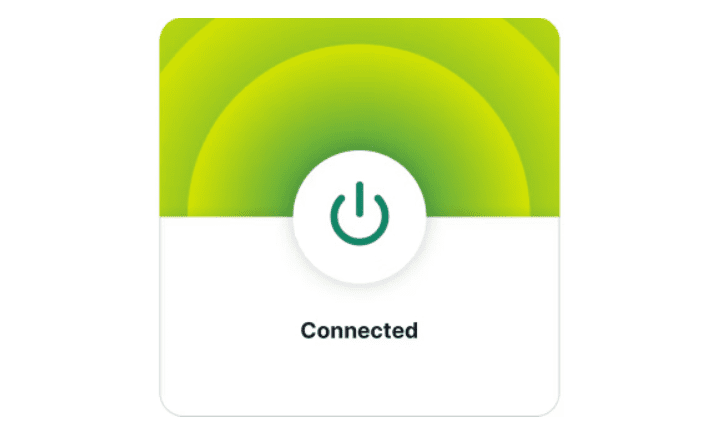 ExpressVPN has consistently proven to be one of the fastest VPNs on the market, making it an excellent choice for those who prioritize speed.
Key Features:
Over 3,000 servers in 94 countries

Excellent speeds for streaming, gaming, and downloading

Strong security features including AES 256-bit encryption and a strict no-logs policy

24/7 customer support through live chat and email
3. Surfshark: Best Value for Money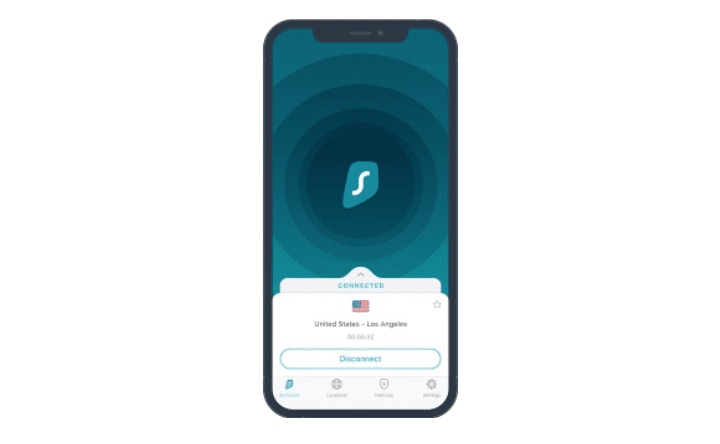 If you're looking for a balance between affordability and functionality, Surfshark might be the best fit for you. It offers excellent privacy and security features at a budget-friendly price.
Key Features:
Over 3,200 servers in 100 countries

Unlimited simultaneous device connections

Robust security features, including AES 256-bit encryption and a strict no-logs policy

24/7 customer support through live chat and email
4. Private Internet Access: Best Customizable VPN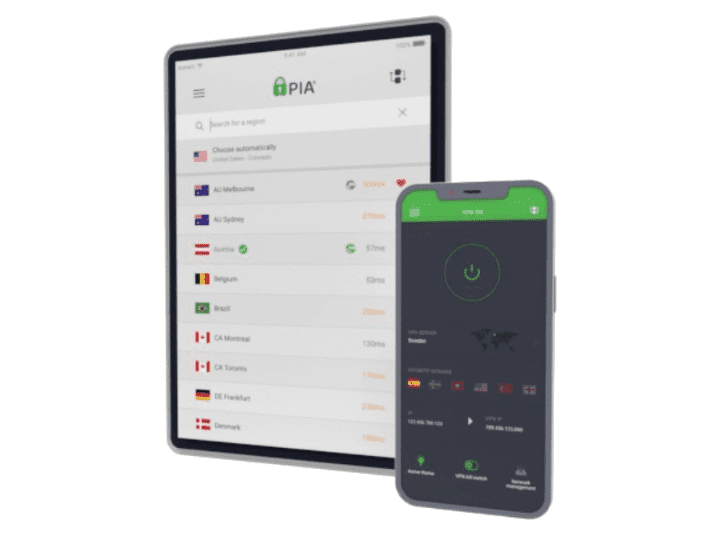 For users who like to tweak their VPN to their exact specifications, Private Internet Access offers a host of customizable options without compromising on security.
Key Features:
Over 35,000 servers in 84 countries

Advanced features like port forwarding and dedicated IP

Robust security with AES 256-bit encryption and a strict no-logs policy

24/7 customer support via live chat and email
5. CyberGhost: Best for Ease of Use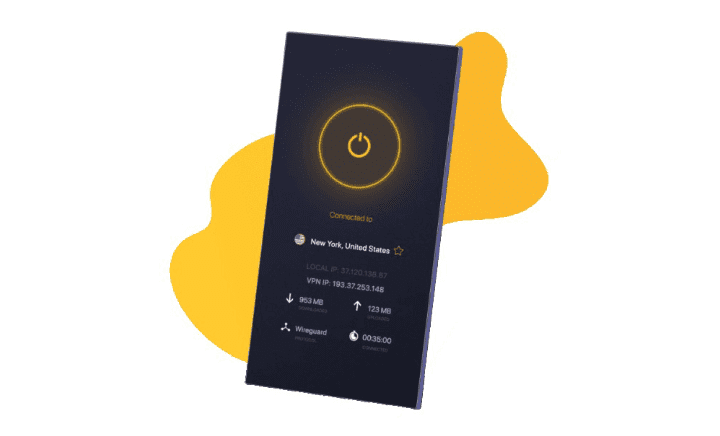 CyberGhost's user-friendly design makes it a great choice for VPN beginners. The app is easy to navigate, and its one-click connect feature simplifies the process of securing your connection.
Key Features:
Over 9,200 servers in 91 countries

Offers dedicated servers for streaming and torrenting

Robust security features, including AES 256-bit encryption and a strict no-logs policy

24/7 customer support through live chat and email
VPN Usage Tips
Once you've chosen and installed a VPN on your iPhone, you can maximize your VPN usage by following these tips:
1. Always Keep Your VPN Turned On
To ensure maximum security and privacy, keep your VPN turned on as much as possible, especially when you're connected to public Wi-Fi networks. This ensures your data remains encrypted and your online activities stay private.
2. Choose the Right Server Location
If you're trying to bypass geo-restrictions to access content from a specific country, make sure you're connected to a server in that country. Additionally, you'll usually get the fastest speed by connecting to a server close to your actual location.
3. Try Different Servers for Better Speeds
If your VPN connection is slower than usual, it might be because the server you're connected to is congested. Try switching to a different server to see if that improves your speed.
4. Use Split Tunneling
If your VPN supports it, use the split tunneling feature. This allows you to route some of your traffic outside the VPN, which can be useful if you want to access local resources on your network or if certain apps don't work when the VPN is on.
5. Regularly Check for Updates
VPN providers regularly update their apps to fix bugs, improve performance, and add new features. Make sure your VPN app is always updated to the latest version to ensure optimal performance and security.
6. Leverage Customer Support
If you're having issues with your VPN, don't hesitate to contact customer support. They can help troubleshoot issues, provide guidance, and offer tips for maximizing your VPN usage.
Wrapping Up
Choosing the best iPhone VPN isn't just about who has the lowest monthly price. It involves considering key factors like encryption protocols, a no-logs policy, the VPN server locations, and the quality of customer support.
Fortunately, there are several excellent VPN providers offering comprehensive VPN subscription plans suitable for iPhone users. Whether you need an affordable yet reliable option like Surfshark or prefer a highly customizable VPN like Private Internet Access, there's a provider to meet your unique needs.
Remember, using a VPN for iOS isn't about circumventing rules. It's about maintaining your online privacy, securing your data, and ensuring you have the freedom to access the internet without undue restrictions. As such, investing in a top iPhone VPN can significantly enhance your online experience, providing the peace of mind that your personal data is safe no matter where you go on the web.
By following the VPN usage tips, you can ensure that you're getting the most out of your VPN service, be it in terms of speed, security, or the ability to access your favorite content. So, take your time, review your options, and choose a VPN provider that offers the perfect blend of security, speed, and affordability.
Remember, the key to a premium internet experience lies in the balance of cost, performance, and security. Therefore, never compromise on these aspects while choosing the best VPN for your iPhone. Happy and safe browsing in 2023!