If you're looking ahead at what's in store for the year 2023, we've got all your needs covered. Our guide compiles confirmed releases and probable upcoming Smartphone's.  We've compiled a list of the confirmed releases, likely launches, and rumored revelations for 2023 (along with a couple of other phones that may yet come before 2022).
so if you can keep your Smartphone's knowledge up to date must visit Pakistan's largest online ecommerce Pakistan mobile phones store. We'll also maintain this list up to date. Here are the finest upcoming cell phones in 2023.
All the Best Upcoming Mobile Phones for 2023
Samsung Galaxy S23
Get ready for Samsung's upcoming flagship lineup: the Galaxy S23, Galaxy S23 Plus, and Galaxy S23 Ultra. Rumors suggest these handsets will come equipped with notable hardware upgrades such as a 200MP main camera and 40MP front-facing selfie cam. Not to mention faster-charging capabilities than we've seen from other all leading mobile phones brands series like OnePlus, Xiaomi, Motorola and more! An educated guess indicates that February 2023 may be when we see the official launch of this top-of-the-line series.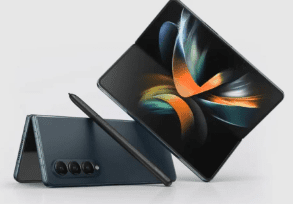 Apple mobile I phone 15 
As the launch of Apple's iPhone 15 draws nearer, speculation continues to build around its features. Rumors suggest that a Dynamic Island notch could accompany basic models and an 8K video recorder may be included for superior-quality playback. Additionally, reports indicate we might see up to 10x optical zoom akin to what is offered by Samsung's S22 Ultra – with potential for even more through periscope technology – as well as a probable introduction of an 'Ultra variant alongside the traditional 'Pro Max'. September 2023 will finally reveal which rumors have the truth behind them!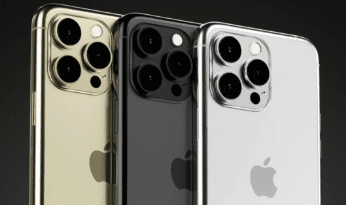 Samsung Galaxy Z Fold 5
Given that the Galaxy Z Fold 4 is the best folding phone Samsung has ever produced, it would be a shame to stop there. And they are unlikely to do so. That's why we're looking forward to seeing what the Z Fold 5 has in store. There aren't many rumors going around right now. However, we'd want to see an even smaller design, faster charging, and a built-in S-Pen for drawing and doodling on its large foldable display.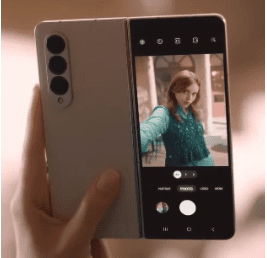 Google Pixel Fold
The rumor mill has been swirling around the possibility of a folding Pixel phone in recent years. However, it seems that Google won't launch its Fold device as initially predicted. Questions still remain regarding what form or specs their foldable will take – but with Google's commitment to premium design and vanilla Android experience, you can likely expect something sleek and special when (or if) they eventually release one!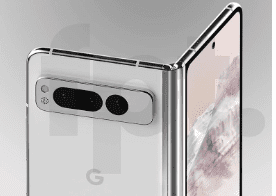 Here are some things that might happen before 2022 ends:
Oppo Dragonfly
In our long-term test, Oppo's first folding phone received four stars. The Find N's popularity stemmed from its ability to fit easily in a pocket while still providing a premier folding experience. Taking that technique a step further, Oppo is rumored to be developing a clamshell handset to compete with the Galaxy Z Flip 4.
No definitive specs have been released for the rumored Dragonfly. However, rumor has it that other clamshells will inspire its design. When closed, it should be palm-sized before flipping open to expose a tall, narrow, flexible main display.
We expect it to have the latest Qualcomm chipset and a 120Hz refresh rate on the screen. And, if the Find N is any indication, it should be reasonably priced in comparison to Samsung's folding devices. It's expected to come before the end of the year, alongside the Find N2.
Huawei P60 Pro
The Huawei P50 Pro made a major entrance last year with its four powerful cameras including an impressive 200x digital zoom. Despite the promising features, trade restrictions, unfortunately, kept it from being widely accessible outside of China. Speculation is high for when and if the subsequent mobile -the P60 Pro- will launch this coming late 2021/early 2022; featuring improved camera capabilities and an even larger full-screen experience to take advantage of them! Although until further information surfaces, we can only wonder what new surprises await us in Britain (and beyond) with each passing day.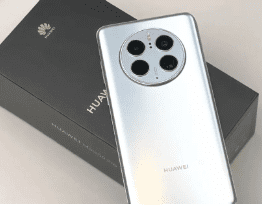 OnePlus Nord 3
For quite some time, rumors about a full-fledged successor to the OnePlus Nord 2 have been circulating. One Plus has been busy with new releases this year, but none of them have been the Nord 3. The Nord 2T arrived in May as a promising mid-level update, followed by the OnePlus 10T in August.
Whether the Nord 3 is still planned for 2022 is a heated issue among Twitter pundits. There is very little actual evidence. However, some sources remain optimistic about a new OnePlus mid-ranger appearing before the end of the year. This will be released alongside a slew of new OnePlus gadgets, including smart watches and fitness bands.
If and when it does materialize, we expect the Nord 3 to be as feature-rich as its mid-range forefathers. We wouldn't expect any major design modifications, although improvements in battery life and low-light camera performance would be appreciated.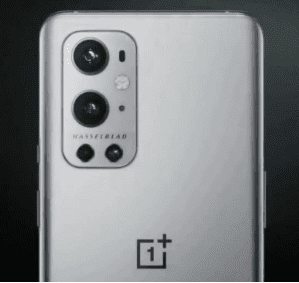 Nokia 10 Pure View
Rumors about a Nokia 9 Pure View replacement have been circulating since the handset debuted at MWC in 2019. Despite the extended wait, there is still uncertainty regarding whether, when, or how the multi-lens smartphone will succeed.
Various names for the illusive Smartphone have been proposed, including Nokia 9.3, 10, X50, and X60. But one thing unites the prognosticators: the anticipation that it will raise the bar for Nokia. A PureView sequel would almost surely include a slew of sophisticated camera tech.
Four cameras, large batteries, and powerful processors: the Nokia 10 PureView has been the subject of numerous rumors, but no definitive specifications have been released. According to other accounts, the silence is due to difficulty in locating adequate silicon. It's anyone's guess whether that's true.
In truth, it's unclear whether the device is being developed, let alone how much it will cost (smartphone prices have risen dramatically since its predecessor was released at £549 / $699). As you can see, this isn't a good bet.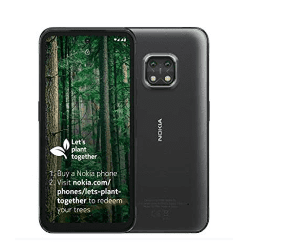 Xiaomi 13
Xiaomi generally releases its flagship smartphones in December, however that date could be moved forward to 2022. Some analysts believe the Xiaomi 13 and 13 Pro will be available in October or November. That's probably better-considered speculation. As is any allegation that Xiaomi will launch the devices simultaneously in China and Europe. But let's hope we get our hands on the handsets before the end of the year.
Following on the heels of the snappy Xiaomi 12S Ultra, industry rumors say that the Xiaomi 13 and 13 Pro will continue the maker's partnership with Leica. As a result, we'd anticipate it to launch with some very capable camera hardware. A 50MP primary sensor will be in charge of this. Other details are few, although multiple sources indicate that both handsets will use the same Qualcomm Snapdragon 8+ Gen 1 processor as the Xiaomi 12S Ultra.
In terms of pricing, we'd go to the previous generation for guidance: the Xiaomi 12 started at £749, while the 12 Pro was available for £1049.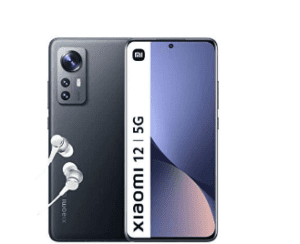 We compare 1,000s of prices from 1,000s of merchants to find you the best new deal available.
Redmi Note 12 series
Xiaomi Redmi Series mobile phones like Note 11T Pro hit the market in 2021 and rumors are already buzzing around its successor – the anticipated Redmi Note 12. Initial reports reveal that two versions will feature 6.6″ FHD+ displays, with an 8.8mm thickness for a more compact design than their predecessor at 8.1mm depth! Keeping up to date on new technology trends, it looks as though both devices could be equipped with powerful 4300mAh & 4980mAh batteries respectively – making them even lighter yet packed full of battery power!
Analysts speculate that as many as three versions of the Redmi Note 12 could soon be available in China, including a potential Pro Plus model. With no clear timeline or pricing yet specified, all eyes are on Xiaomi to see how they will shape this exciting new release.