Your goal is to post on TikTok, but you're not sure when it's time to do so. If you've been on the social media platform for a while, you know that the best time to post on Tik Tok depends on your target audience and your schedule. You'll want to post during peak times when you'll get more engagement.
However, it's also important to note that the best time to post on Tik Tok is not necessarily the same as on other social networks. Hence, this article will give you an idea of quality time & best tips to engage more TikTok followers that will help you to grow your marketing sales through social platforms.
When Is the Best Time to Post on Tiktok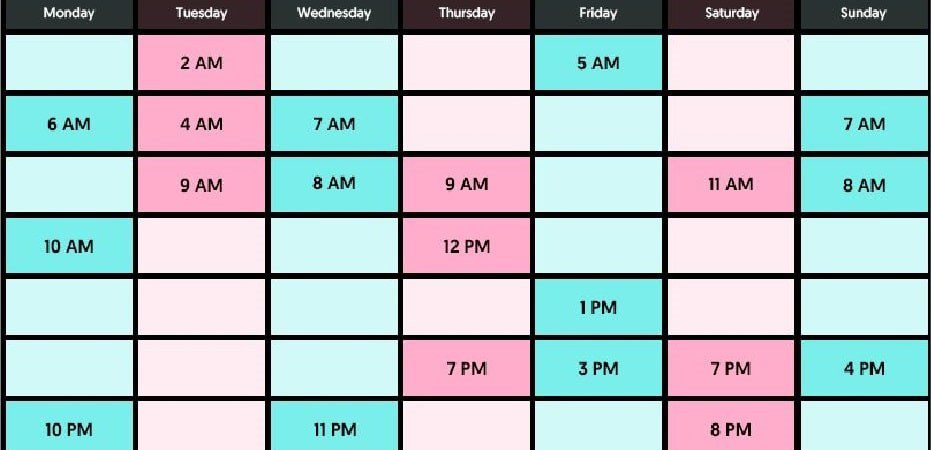 It's important to understand the rules of social media etiquette before using it. It would be best if you first read the guidelines for posting and engagement on a social media platform. This will help you avoid any kind of legal problems or issues with your employer.
There has been massive research to analyse the best posting time to post on Tiktok. Tiktok is a new platform among them, so it has a different time duration to engage a global audience. So, unlike other sites like Facebook, Twitter, and Instagram, we can't post like these platform time.
According to our research, the influencer marketing hub is the one & only company that has done a deep analysis to select the best time zones for posting on Tiktok. They analysed over 1.0K+ posts with the global highest engagement rates according to the posting EST time below.
A Nutshell for Posting Videos at Specific Time: Night/Midnight & More
The required time duration is over to tell you the best time to post your Tiktok videos, and if you like consistency in your field – Your visitors will wait and check whether you have uploaded your video during the period you set.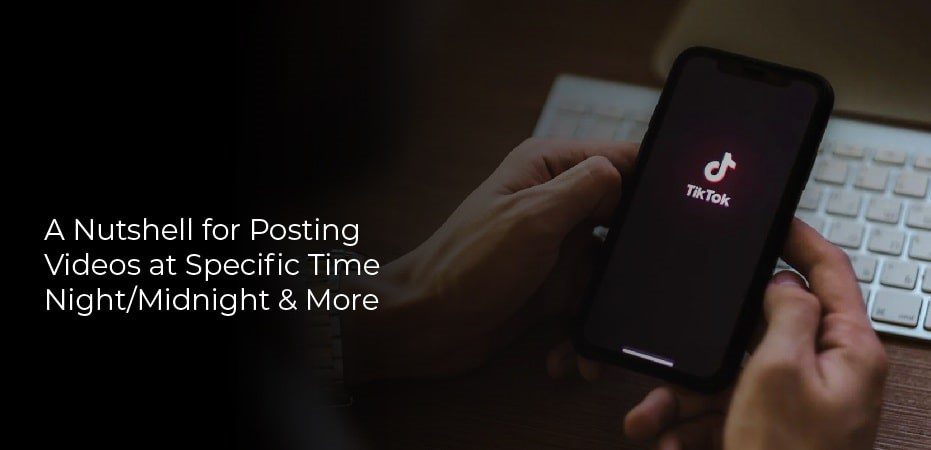 | | |
| --- | --- |
| Days | Time Duration |
| Monday | 6 am – 10 am – 10 pm |
| Tuesday | 2 am – 4 am – 9 am |
| Wednesday | 7 am – 8 am – 11 pm |
| Thursday | 9 am – 12 pm – 7 pm |
| Friday | 5 am – 1 pm – 3 pm |
| Saturday | 11 am – 7 pm – 8 pm |
| Sunday | 7 am – 8 am – 4 pm |
This pattern is not related to every content or video creator. Sometimes posting early and late at night proves to be desirable to get an audience because this time, everyone is free to scroll down the SMM platform.
While this study is still confused about the time duration due to several options works each day. Therefore, I'll explain some other factors to make schedule Tiktok that will narrow your mind and resolve the issue to get the right audience.
5 Pro Useful Analyzers to Find the Optimum Time Version to Post on TikTok
To get stellar engagement, you need to optimize the time of day you post on Tik Tok. Streaming videos at the right time can significantly improve your video's chances of reaching the "For You Page" section. This is because the algorithm prefers videos that are watched from start to finish. Use trending songs, effects, and hashtags to make your videos even more engaging.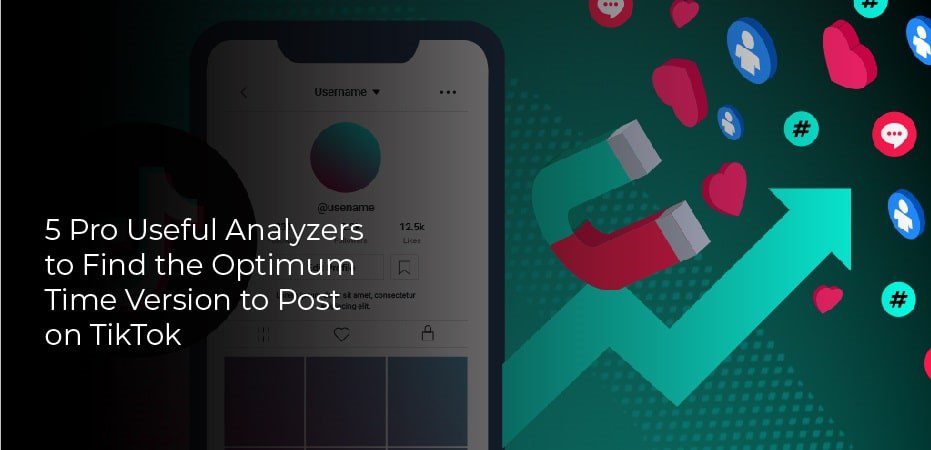 Get Hootsuite to Find the Best Time Recommendation to Post on Tiktok
The people using Hootsuite are lucky because this app is extremely handy. Whenever you make a schedule for posting on Tiktok through Hootsuite, you will get three recommendations which is something like this (see the below image).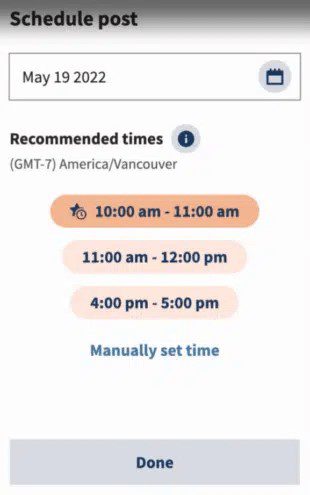 Now you can view all your scheduled posts in a planner box with your trendy content that you are also going to post on other social media platforms.
Hurrah! It's kind of easy to use, and if you are not interested in getting a recommendation. Check out Google and research more to get your target reach.
Review Your Top Engaged Tiktok Videos
The hardest part of social media is finding out what works for you and trying to get an interested audience to listen to you. Suppose you got an interested audience; you are going to blast on Tiktok with other platforms. Check out what type of your content has been working for your audience.
Always check out your social account's analytics (Facebook – Instagram – Tiktok) after a few days of posting. It tells you the current and previous analytics that are the best source of information about your best time to post on Tiktok 2022 and other social networks.
Analyze the performance of your previous content and check out the views, likes, and engagement with posting time. However, if you find the best posting pattern, follow a similar way and keep doing what you are doing.
Note: Become a pro Tiktok user if you wish to track audience and performance statistics.
Consider Your Competitor's Content Strategy
Think about your competitors and check their content, what people mostly want to go through. Find an account that similar to your content and audience and analyze their posting schedules to get worth valuable reach.
Now you have noticed what time you should set for posting. Publish your Tiktok at a particular time of the week, make your posting time free, close to the users, and watch your analytics.
Moreover, you can simply check your posted video analytics from your account. Simply go to your profile, where you will see many other TikToks. Now you can see the number of views at the video's corner. Here you have to tap on a video where you will see your number of likes, comments, and sharing options that will be helpful in checking your and competitors' analytics.
Track Your Audience When They are Online
Posting times on TikTok can vary, depending on your audience's preferences. The best time to post on tik Tok depends on the time of day that most of your audience is active. For example, if your audience is most active on Tuesdays and Fridays, the best time to post would be between two and three p.m.
It is not hard to know when the right time is to post in different apps when your audience is online. So, people must check out your professional or creator account analytics. So you need to go to your profile page and click on the three dots sign on the right side of the screen. Now click on business suite and see your analytics.
Make Required Modifications to Get the Best Time to Post on Tiktok
Tiktok is still the newest app among others and constantly evolving. Every day new users come up and explore the features that make them interested in joining Tiktok. No specific strategy works on Tiktok, but you make the modifications to create the videos.
Once you join this platform, make and edit your TikToks and learn the Tiktok analytics and how to use it to maintain your profile algorithm. However, it bothers me when you don't find the exact posting time due to its evolving over time. So revisit your and your competitor's account to find the best time for posting.