The relevance of automation of business processes, accounting operations, logistics management, and other necessary options for successful trade affected not only large companies but also medium, small players. In addition to small online stores, companies from other business niches also need software. For example, the provision of small household services for the repair of plumbing or household appliances.
As with trade, service companies need monitoring of employees' activities, accounting software, software for high-quality interaction with a client. In the conditions of fierce competition, a comprehensive analysis of the market situation and quality control is simply necessary. The functions of modern programs can allow you to monitor employee activities remotely and simplify typical business processes. The most popular accounting and business administration apps have stood the test of time and proven to be effective in the real world:
Handyman accounting software.

This software is one of the best and helps to greatly facilitate the work of entrepreneurs and craftsmen.

Jobber. Invoicing, pricing, and business planning.

QuickBooks. Online Advanced. Document flow, administration and registration of accounting documents.

BigChange. Cloud service for managing the work of technicians and monitoring the movement of official vehicles.
This software is designed to carry out accounting, planning and control of the activities of company employees during business visits to potential customers.
1. Fieldcomplete
The software can be used to organize accounting and other trading operations in more than 50 business areas. The software includes the traditional functions of a CRM system, an accounting program, and online monitoring of the activities of hired employees. With the help of Fieldcomplete, you can send emails, issue and send invoices, track and manage tariffs.
The business owner will be able to control and distribute incoming orders, track the progress of each application and accept payments. All of these activities can be created and controlled in one work environment.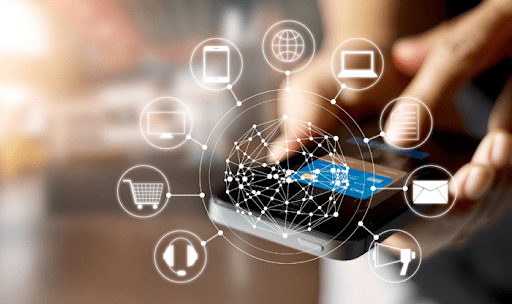 2. QuickBooks Online Advanced
Cloud service for small and medium businesses. With the help of the program, it is easy to automate trade operations, business processes and organize payments in one working application. This is very convenient for small service companies in the consumer services segment.
Using the utility, you can easily track the status of the application. You can also receive and send payments, systematize document flow, and monitor staff activity.
In the retail segment, the program is relevant for tracking and managing inventory and organizing logistics.
3. Fergus
Cloud based software. The program allows you to manage many trade operations: registration and sending of invoices, pricing, inventory control, order card management. In addition to traditional functions, the platform is useful for solving the needs of business process automation, data management and information systematization.
The utility can send SMS notifications to customers about promotional offers. Using the program, you can create reports for several business areas at once, taking into account a large number of subjects of trade relations. The platform implements many template solutions for typical tasks of monitoring and scheduling personnel work: schedules, timesheets, control of material resources and much more.
Analysis and systematization of trading processes allow you to understand the situation from the inside. With detailed reports and monitoring of the activities of hired employees, you will be able to fully manage all available company resources and achieve better productivity.