The corporate environment in the outdoors feels far apart from Tech Parks. But make no mistake, technology is now the foundation of the sector, dictating everything from how we manage our businesses and interact with one another to how we create new equipment and combat climate change.
With the popularity of outdoor work, there is now a trend of seasonal jobs and a van life. People who frequently perform outdoor work cannot afford a house anywhere they go. To avoid these inconveniences, they prefer to live outdoor in the van. The van becomes their home. 
There are many benefits of outdoor work. First, you can travel and enjoy the beautiful scenes of nature. The fresh air allows peace of mind, and you can have a productive day. 
Regardless of these benefits, you can face some problems in outdoor work. For instance, books are essential tools for the job. However, while working outdoors, you may encounter a problem while uploading and scanning a book or document.
The best thing you can do is to scan a book into an e-book. By converting a book, you can make reading easy for you. There are many ways to convert text. However, scanning a book is the best option, and an outdoor scanner is crucial. 
This article will look at ways to scan and transfer books and documents in outdoor surroundings efficiently.
What is the Best Scan Tool for Outdoor Environment?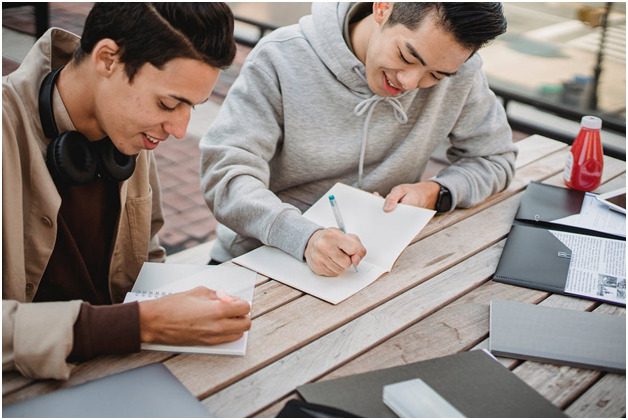 For scanning a document, the most important thing is a portable. These are the points you can follow to scan a document during outdoor work:
Choose a suitable scanner. An excellent portable scanner can help you in scanning a document.

Check the document conversion software for the excellent quality of scanning. 

Always make sure that you are following the correct type of file for conversion.
Portable scan tools are more beneficial. Portable scan tools are user-friendly, and you can carry them with you everywhere.
Tools for Outdoor Scanning
There are some tools and scanning apps through which you can scan a document. These tools and apps can help you while scanning a document or book. The list includes:
It is an image scanner app for mobile phones. These are the pros and cons of CamScanner.
Pros:
It is free of cost and available on android and iOS.

It is a user-friendly app.

Using this application, you can share the images in the form of a pdf.
Cons: 
While scanning the CamScanner, you can observe that it hangs the functions.

The quality of its images is not so good.
The FineReader is an OCR application with PDF support. These are the pros and cons of a FineReader.
Pros:
It provides high-quality results.

It allows the user to split PDFs.
Cons:
The cost of a FineReader is relatively high.

It lacks the function of full-text indexing.
You can edit, examine, contrast, protect,  and convert PDFs and scans with this tool. These are the pros and cons of PaperScan.
Pros:
It is a comprehensive tool for business documents. 

It can automatically remove the blank page from bulks of pages.
Cons: 
The speed of this scanner is relatively slow.

There are not so many up-to-date features in the PaperScan.
Omni Page is a well-recognized OCR software. There are some pros and cons of OmniPage.
Pros: 
It has a high level of accuracy.

It supports batch processing.
Cons:
It is just an app for Windows.

It has a confusing interface.
Aura X Pro is an outdoor scanner, and these are some pros and cons of Aura X Pro.
Pros:
It has a tilt correct feature.

It has a feature of finger removal after the scanning process.
Cons: 
It is not free of cost. You need to purchase it.

You need to connect it to a computer.
You can use these tools and apps for scanning books or documents. You can save your documents in digital form with the help of these scanners. There are many benefits of these scanners and apps, but the question of authenticity is a big deal. 
Aura X Pro
CZUR has a product Aura X Pro for outdoor scanning. It is an outdoor scanner. It is an authentic book scanner that you can use anytime and anywhere for your work. It has multiple functions and an easy-to-follow method.
Steps of Using Aura X Pro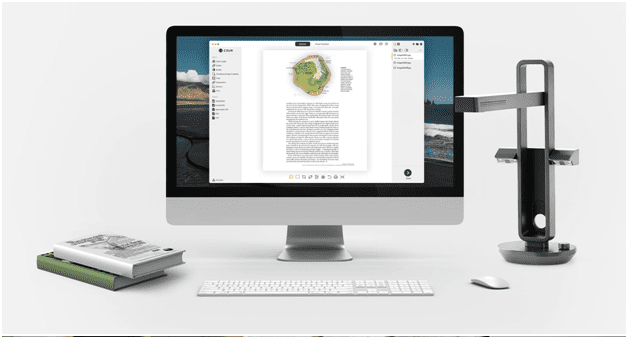 Aura X Pro is a simple and easy-to-use scanner. There are no complications in the usage of this scanner. It is simple and user-friendly. Follow these steps:
Set up the scanner and on the scan mode.

Connect the scanner to the laptop.

It can auto-scan the document, and then you can crop the image.

After trimming the image, you can export the file.
These are the simple steps by which you can quickly scan the document and keep an essential book with you in a digital form all the time. 
Benefits of Aura X Pro
Aura X Pro is a professional document scanner. It can help you in so many ways. These are some other benefits of using Aura X Pro.
It has a patented curve flattening technology. With the help of this technology, you can quickly correct the curves of the book.

Another essential benefit of this portable scanner is its high speed, allowing you to scan a document within 2 seconds.

It has adjustable brightness. According to your surroundings, you can easily adjust the level of brightness. It provides four levels of brightness.

It can handle large pages. You can quickly scan the pages which are up to A3.

It has a built-in technology OCR. With the help of this technology, you can make a searchable document. You can even edit a document with the use of this technology which also recognizes more than 180 languages.

You can also use the Aura X Pro scanner as a desk lamp. It will be convenient for you in outdoor living.
Conclusion
Outdoor work and van life is becoming a new norm. You can enjoy the beauty of nature and work peacefully. You will always need some documents and books for outdoor. Books in physical form are hard to carry. To overcome this difficulty, you can use digital books and documents.
A professional outdoor scanner is the best option. CZUR Aura X Pro is an authentic document scanner. It is portable so that you can use it anywhere. You can save time and energy with the help of this professional portable scanner.
Furthermore, this portable scanner provides an option to use as a desk lamp. In this way, you can have multiple benefits in a single product.