Zoriy Birenboym is the Founder and CEO of eAutoLease, one of the best rated and most trusted car leasing companies online. Zoriy will be sharing more details about car leasing with eAutoLease.com in this interview.
1) Please tell us your name and about yourself?
My name is Zoriy Birenboym, I am a hard working family man. If I am not working then I am with my family. I am a workaholic. I have a vision of the future and everything will be fully based online. Working hard to build the amazon of the auto business.
2) What is eAutoLease.com?
eAutoLease is an online platform that gives consumer access to leasing/financing a vehicle at their finger tips. Aside from best pricing and full transparency.

3) What unique services do you provide at eAutoLease.com?
We provide the ability to get full access to all makes and models. A platform where you can lease, finance any vehicle for best pricing. Our new website will have build your car option and will be more educational.
 4) What is the market size and future of the auto industry?
Market is huge and growing. Economy is booming and so is the auto industry. Banks are lending and cars are selling. At this rate everything looks beautiful for the years to come.
5) Millennials are buying/leasing cars tell us more on the level of demand for the services you provide at eAutoLease.com.
Keyword is leasing, everyone is leasing! And with us it's so simple…. Pick a car, get approved and get it delivered. As simple as it gets.
6) Could you give us a walkthrough of how to buy and lease cars online?
Simple process as I said prior. Pick a car, get approved and get it delivered or pick up from our office. Live chat available on our website and a representative walks you through the entire process to make sure it's perfect.
 7) eAutoLease.com is seen as the "Amazon" of car sales, what makes you special and what is your success story so far?
We are growing at about 20% a year rate. Sales and reviews are soaring. People love the process…. When its easy and customer service is superb what more can you ask for?
 8) Could you tell us about your team and customer support?
Team is growing, everyone is trained in providing excellent customer services….. every team member is with their customer every step of the way till the end.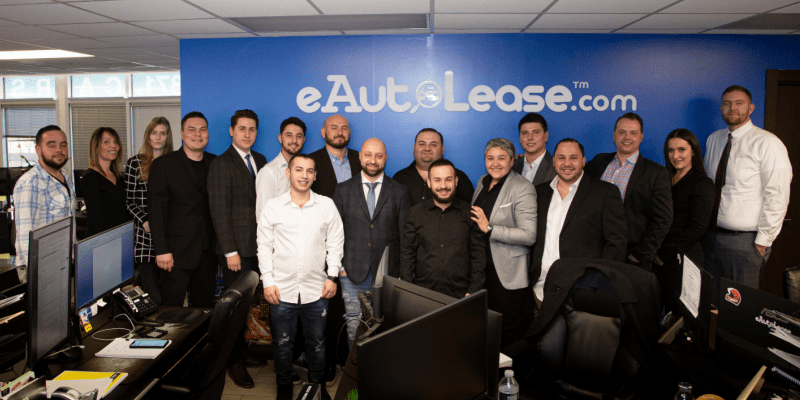 9) How Safe is eAutoLease.com, would you like to talk about your legal and security measures?
We do every measure possible to take every security and legal measure. We use the best protection and encryption to protect ourselves and the consumers.
10) Do you have more information for our readers?
Shop online and enjoy the experience, we do our best to stay 5 star rated!! Give us the opportunity to help you get your next vehicle!
For more information, visit the website: https://www.eAutoLease.com