The GetBlock team explains the importance of crypto nodes and reports on the best-performing blockchain nodes providers in 2022
What is a blockchain node provider?
A blockchain is a distributed ledger technology that consists of several essential components, like databases, which contain information, shared and synchronized on the network, and nodes – the so-called computing devices, which have an important role in storing and updating the distributed ledger. Therefore, nodes are designed in such a way that helps them communicate complex messages with each other and keep track of the network's activity. Blockchain, or crypto, nodes can be accessed by blockchain API. 
Blockchain nodes providers maintain the proper state of the node infrastructure, which otherwise would have to be self-managed by a developer. Therefore, deploying crypto nodes from a trusted and reliable provider may be the right choice for both individual startup projects and professional crypto businesses.
What is the best blockchain node provider?
Let's take a quick look at some of the best crypto nodes providers this year. In no particular order, we are going to start with the pioneer blockchain-as-a-service platform — GetBlock.
GetBlock
Launched in 2019, GetBlock enables access to 40+ networks through JSON-RPC, REST, and WebSocket APIs. GetBlock's blockchain nodes selection includes BNB Chain, Ethereum, Bitcoin, Polygon, Arbitrum, and other crypto nodes. The platform provides access to shared and dedicated nodes, blockchain explorers (NEAR, Harmony), node clusters, etc.
 GetBlock guarantees seamless integration of blockchain solutions into clients' diverse web3 products. What's more, this SaaS platform offers technical expertise and consulting, including but not limited to, such segments as on-premises deployment, node infrastructure rollout, third-party systems integration, and private blockchain development. Users can try out GetBlock services with a free tariff.
Infura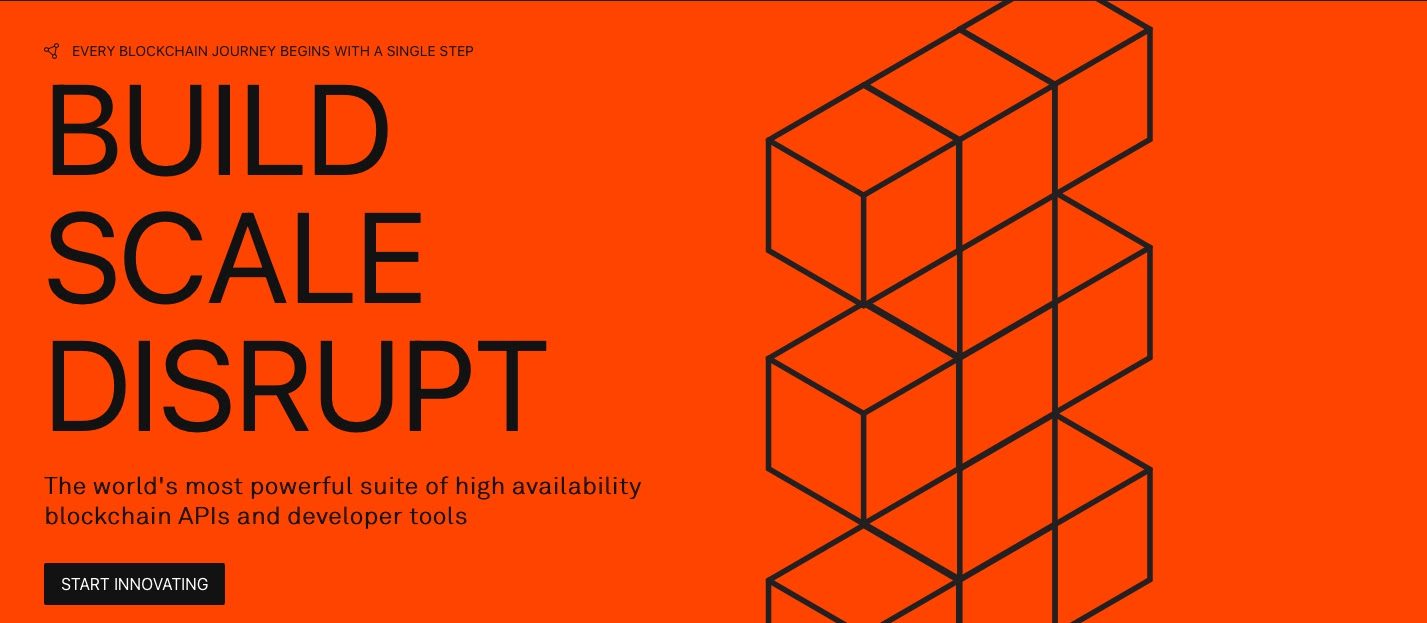 Crypto nodes can be accessed through Infura, a conventional BaaS platform among EVM-compatible networks. Infura enables access to Ethereum via HTTPS and WebSocket API. What's more, Infura Transactions (ITX) makes the payment process smooth and quick. Infura works with both layer 1 networks (Ethereum, NEAR, Avalanche C-Chain) and layer 2 networks (Optimism, Polygon, Arbitrum, etc.). Paid plans start from $50 per month.
Alchemy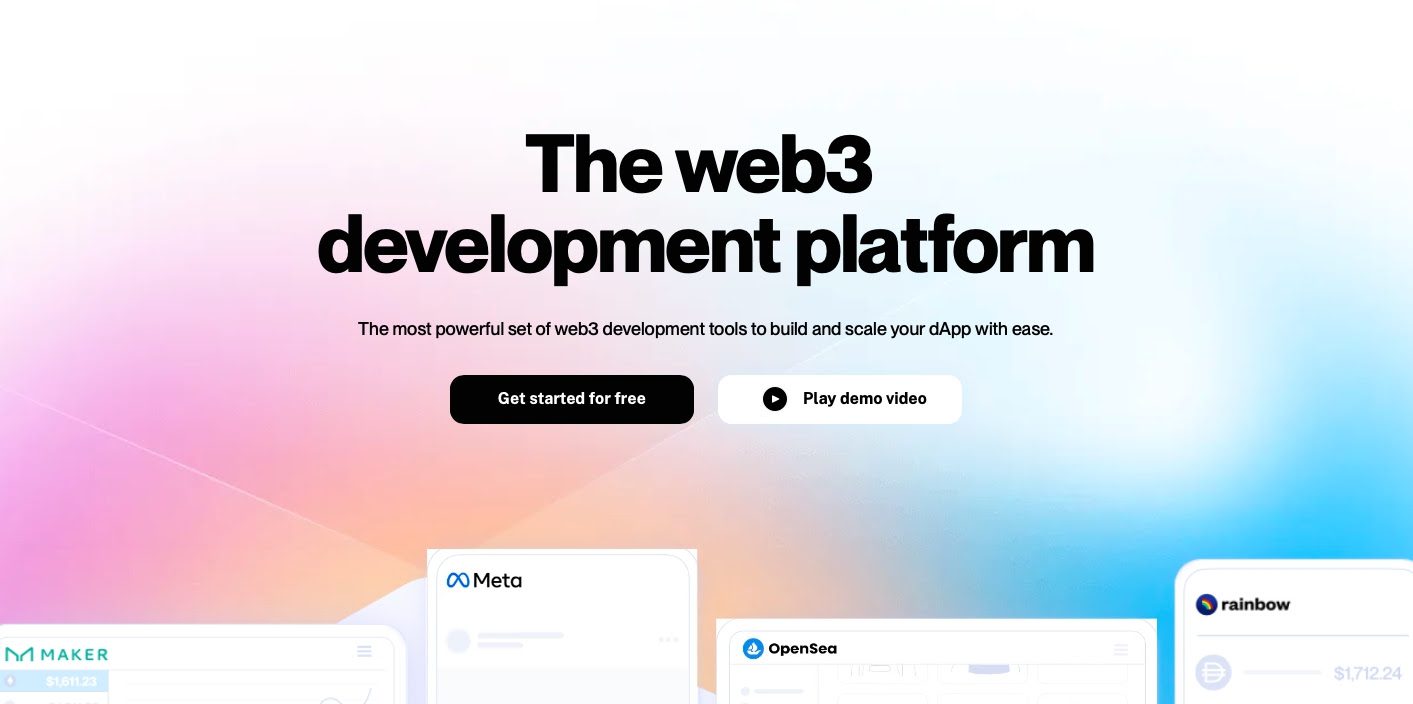 Alchemy is a wide-range web3 development platform. Via Alchemy, developers can connect their dApps to L2 scaling solutions, like Arbitrum and Optimism, and more. Alchemy supplies out-of-the-box toolkits for various projects, including DeFi, NFTs, wallets, data analytics, and DAOs. Alchemy services can be tried out for free. Paid tariffs with enhanced features start from $49.
Quicknode

Next up is Quicknode – a blockchain development platform and a seasoned BaaS vendor with an array of web3 solutions. Quicknode enables real-time analytics, top-tier security, access to smart contracts' historical states, transaction management, and more. Quicknode API endpoints are compatible with leading networks, and users can start experimenting with the platform's services via a free monthly plan (paid plans start from $49 per month).
Chainstack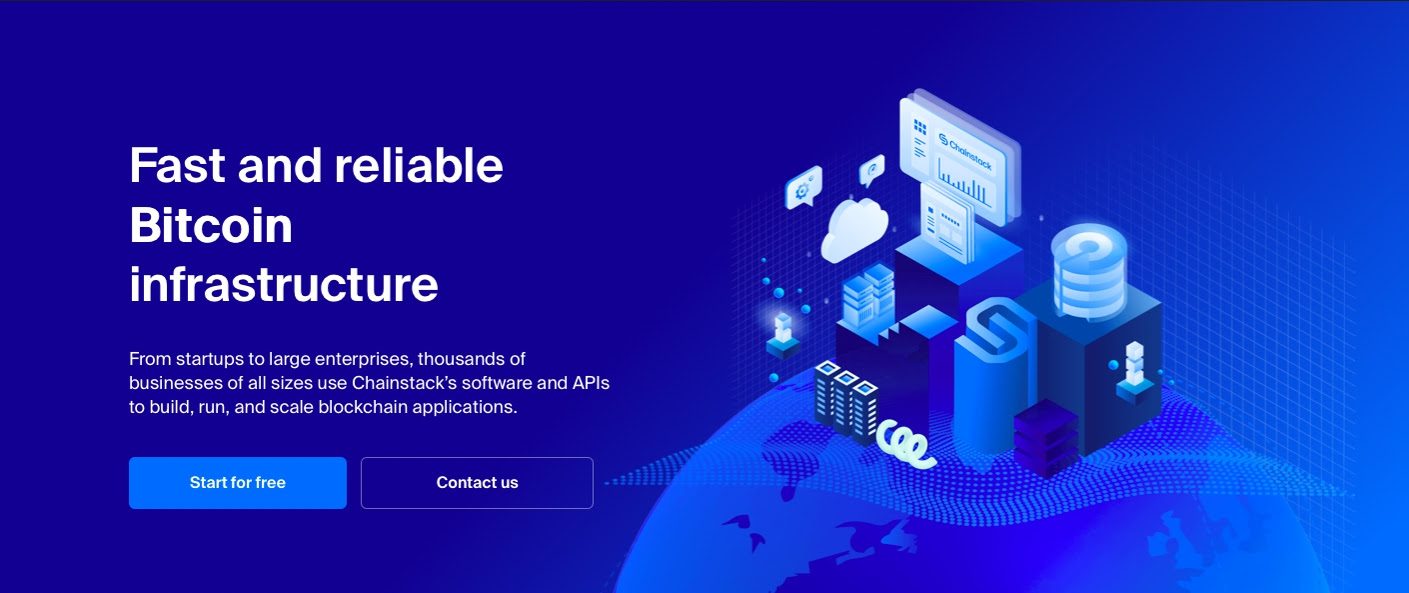 Chainstack enables access to crypto nodes from popular networks, including Ethereum, BNB Chain, Bitcoin, Solana, NEAR, Harmony, and more. In addition to that, this BaaS provider offers hosting and marketplace solutions. Service locations are globally distributed, and node infrastructure is protected with enterprise-grade security. Chainstack users can try out the platform's infrastructure with a free monthly tariff.
Moralis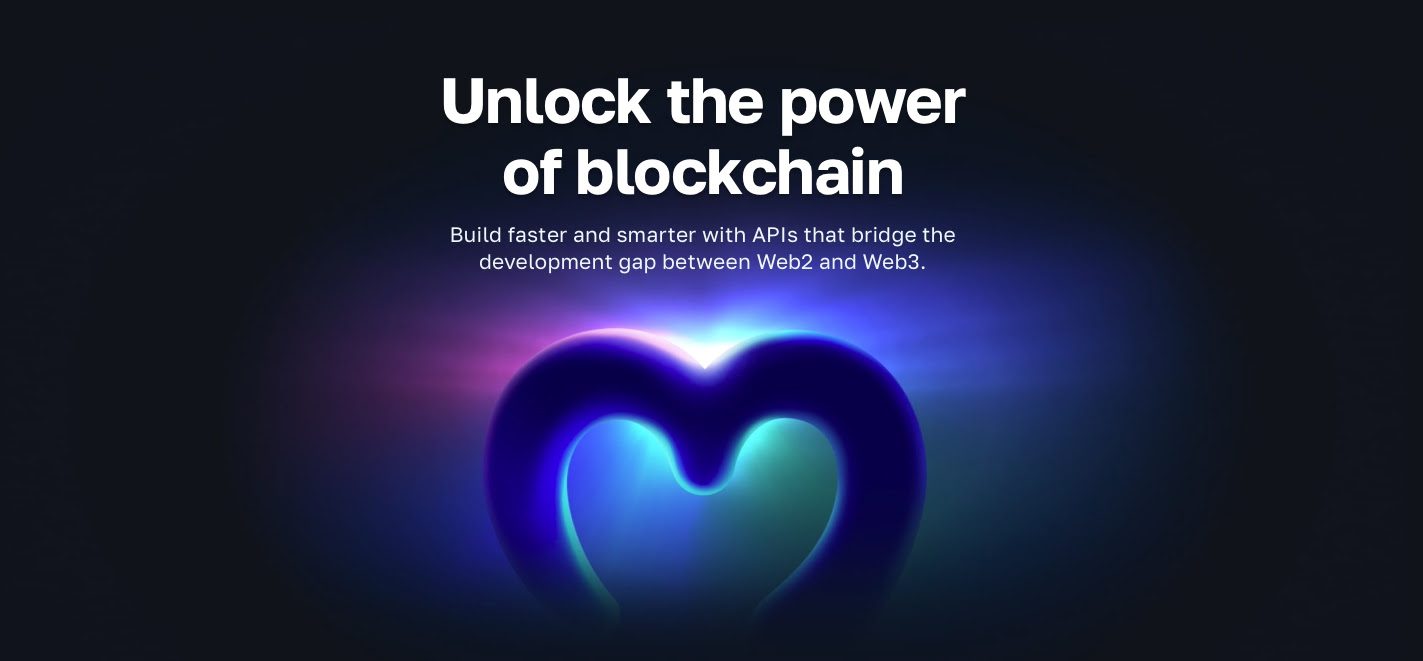 Next up on the list is Moralis – this powerful crypto nodes provider offers multi-chain access to a plethora of networks and L2 solutions via its API-powered dashboard. Developers interested in creating games and metaverses (and more) are welcome to integrate Moralis's SDK. There is a free starter plan for clients looking for ways to try out the platform's multiple services.
Allnodes

Allnodes enables crypto nodes and staking services for its users. The blockchain selection includes 60+ networks. Allnodes does not have a free plan available; however, to access Allnodes services, there is a $1 monthly subscription fee. In addition to deploying full nodes, users can also run and monitor masternodes and earn staking rewards. 
Ankr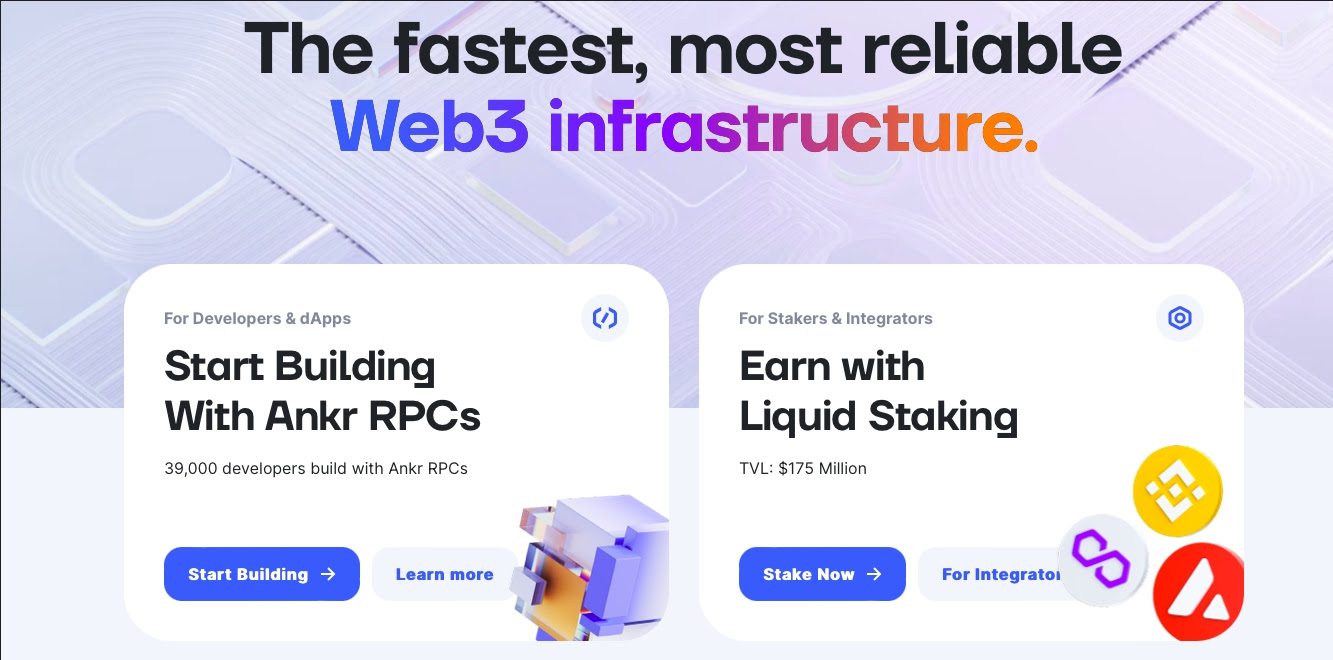 Ankr is a BaaS provider that offers strong RPCs for web3 developers. At the time of writing, the platform supports 27 networks and offers global distributed ledger solutions and other services, including but not limited to gaming SDKs, liquid staking, multichain block explorer – Ankr Scan, etc. Ankr uses a 'pay-as-you-go' system, with the lowest price of $0.00001 per 100 API credits.
Conclusion
Blockchain providers can drastically reduce the time and money spent on building Web3 products. In this article, we have narrowed down a list of the best crypto nodes providers in 2022.