Avatar is the picture of ourselves that we use on social media, in emails, and on all other devices. We create an avatar for ourselves because it helps us to be more presentable, presentable, and more connected to others. Avatars are used to represent people online because it provides them with an opportunity to interact with others from all around the world who share similar interests. 
Thanks to modern technology, there are lots of tools used to make avatars. In this article, we will recommend the 6 best websites to make an avatar of yourself. It is worth noting that online tools save you time because you don't need to install any app on your devices. 
AvaMake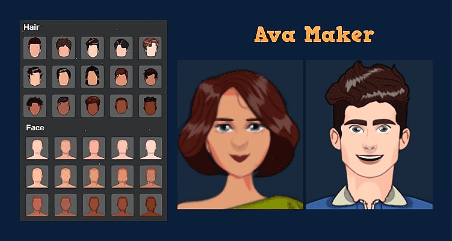 The first tool we would like to recommend today is AvaMake, a free avatar maker app available online. It is a newly launched app designed for anyone who wants to create funny avatars for sharing and display. 
AvaMake offers a variety of items for you to design a personalized avatar, including face shape, mouth shape, cloth style and color, hair type, and beard. etc. You can add any elements you want to apply to the avatar by clicking the item icon. 
Using AvaMake to create an avatar is easy. First, you need to choose the desired style of your avatar. Each style has its features and offers you unique elements. Then, select other items that you want to apply to your avatar. For instance, choose a yellow jumper, a smiling lip, curly brown hair, and round eyes. 
2.8BitIcon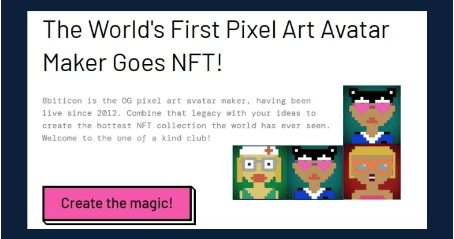 The 2012 company 8biticon has a longstanding experience in offering pixel-perfect tools. It made a reputation as one of the popular avatar-creating tools that let people make pixel-style graphic avatars. Because of all the excitement surrounding 8biticon by NFT. 8biticon has become Web 3.0 compliant and allows every user to produce and mint NFTs!
By utilizing the resources available on 8biticon, people in this community may now produce, mint, and own a particular piece of 8 Bit Artwork.
3. Powerpuff Yourself
Using the Powerpuff Yourself website, you can create a unique character of yourself. This mega-cute, chibi-style caricature creator is now much more extensive and refined. Design, customize, and elevate your Avatar to a different level.
Become a member of the most incredible crew alongside the bubbly Bubbles, strong Buttercup, and lovely Blossom while adding your unique personal flair! You can make a Powerpuff character as distinctive as you with the formula of sugar, spice, and trillions of variations.
4.ImagetoCartoom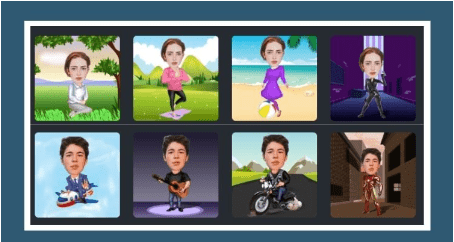 Imagetocartoon is one of the most popular cartoon avatar makers on the internet. It allows you to customize your avatar with different clothes, accessories, and background styles. The website has a wide variety of options to choose from and allows you to create an avatar that looks like you or someone else. 
To create a cartoon avatar with imagetocartoon, you need to upload your pictures. Once the picture is uploaded, the website will automatically turn it into 20+ cartoon styles. The generated avatar image is high-resolution and can be downloaded for free. You can also use this website to create a cartoon avatar of your friends and family members.
5.PixaKi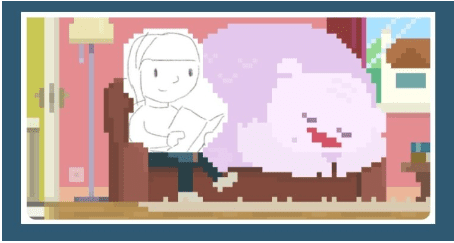 Pixaki is a free and easy-to-use avatar maker that allows you to create your animated characters. You can customize your avatar in many ways: from changing their appearance, clothing, and accessories; to giving them a voice so they can speak and interact with others in real time. 
You can also pick from stock photos and backgrounds, or use your photos if you want to make something more personalized or specific. There's no sign-up required and it works on both desktop and mobile devices. The best part is that you don't need any experience in animation or coding to use Pixaki!
6.Media.io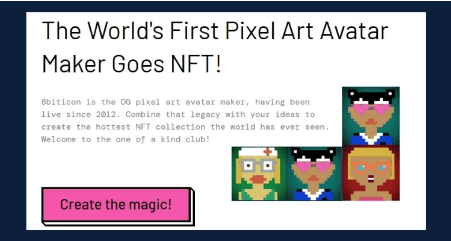 If you have never made an online Avatar using Media.io, then I would recommend using it because it is a free web-based tool for all devices. It features an intuitive drag-and-drop interface that lets you convert any photo into an avatar with the click of a button.
It is designed for people who want to create their avatar from scratch without having to worry about any restrictions or limitations on what they can do with it. All you need to do is upload a photo from your devices.
Avatar Creation FAQs: 
What are the Benefits of Using an Avatar?
Although avatars may appear quite cartoonish to you, using an avatar provides you with a ton of benefits. Here they are: 
A fantastic way to express yourself without fully exposing your identity online

Makes up for the lack of face-to-face interaction in text-based communication (after all, avatars nowadays can also be used as stickers on various social media platforms)

Have a character that matches your personality 
Is an Avatar Maker Better than Photoshop?
Yes! Although online avatar makers are not as complex as Adobe Photoshop, avatar makers excess more in creating quality, fast, and 100% free avatars. Photoshop includes many manual options to create a particular art, unlike online avatar makers with a wide selection of free-made avatars that you can easily customize in a few steps.
Is an Avatar Better than a Real Photo on Social Media?
Of course, this depends on your preference. A generated avatar is better to protect your privacy. For Example, you can make an avatar with AvaMake and display it on your social media without worrying about privacy issues. But you can also use a real photo for your avatar to give people an idea of what you look like in reality. However, avatars give you more anonymity while ensuring you can add touches to your personality in one.
Furthermore, most avatars allow you to edit yourself with unrealistic features you'd prefer to see yourself. For example, your avatar can have dog ears, a fox tail, and maybe even some whiskers! Besides, you don't have to stick with plain features when creating an avatar.
Therefore, avatars are the way to go if you want more creativity in your icons and prefer to keep your identity hidden online from others. But then again, you can go ahead and use an avatar of yourself even if you don't have a reason to do so.