Send physical mail easily to loved ones and colleagues with ai postal services. With just a few clicks, you can create, print, and send letters and postcards from anywhere in the world.
In today's digital age, it's easy to forget how much receiving a physical letter can brighten someone's day. Whether you want to send a birthday card, a thank-you note, or simply a hello, yourstruly.ai postal service makes it simple and convenient. It is the world's first Ai postal service.
You can choose from a variety of templates or create your own, customize your message, and even add a personal photo. Then, the ai service will handle the printing and delivery, saving you the time and hassle of going to the post office. With this innovative solution, you can make someone's day without ever leaving your computer.
Benefits of Using Ai Postal Services for Physical Mail
Convenient and Easy To Use Postal Service
When it comes to staying in touch with friends, family, and coworkers, sending physical mail is a great option. However, it can be time-consuming and inconvenient to go to the post office. That's where ai postal services come in. Here are some of the top benefits of using this service:
No need to leave your house – with ai postal services, you can easily write and send your mail online without ever having to leave your home.
User-friendly platform – the platform itself is designed to be user-friendly, making it easy to navigate and quickly send your mail.
No more waiting in line – say goodbye to long lines at the post office. With ai postal services, you can send your mail with just a few clicks of a button.
Fast and Reliable Delivery
Ai postal services are committed to delivering your mail quickly and efficiently. Here are some of the ways they ensure fast and reliable delivery:
Expedited shipping options – if you're in a rush, ai postal services offers expedited shipping options to ensure your mail gets to its destination as quickly as possible.
Real-time tracking – you can track your mail in real-time, so you always know where it is in the shipping process.
Convenient delivery options – ai postal services offers multiple delivery options, ensuring your mail arrives when and where you need it.
Customizable Mail Options to Fit Individual Needs
Everyone has different mail needs, so ai postal services offers customizable options to fit your specific needs. Here are some of the ways you can customize your mail with ai postal services:
Custom design options – you can create custom designs for your mail, adding a personal touch to each piece.
Personalization options – ai postal services allows you to personalize your mail with unique messages and images.
Variable data options – if you're sending mail to multiple people, you can use variable data options to customize each piece of mail with specific information.
Cost-Effective Alternative to Traditional Postal Services
Sending physical mail can be expensive, but ai postal services offer a cost-effective alternative to traditional postal services. Here are some of the ways you can save money with this service:
Affordable pricing – ai postal services offers affordable pricing, often much cheaper than traditional postal services.
No rental fees – unlike a po box, there are no rental fees when you use ai postal services.
No need for postage – when you use this service, postage is already included in the price, saving you even more money.
Overall, ai postal services offer a convenient, cost-effective, and customizable way to send physical mail. Try it out for yourself and see just how easy it can be to stay in touch with those you care about.
How Ai Postal Services Work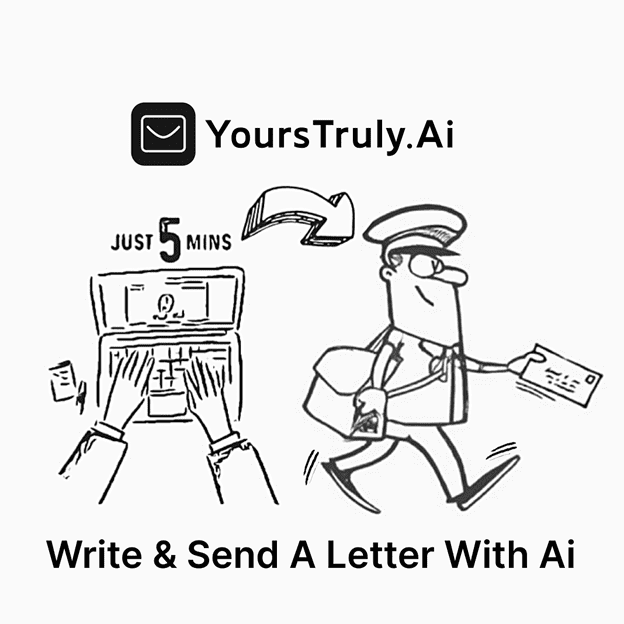 Are you tired of writing and sending physical mail the old-fashioned way? Are you looking for an easier, more efficient way to manage your postal needs? Look no further than ai postal services.
Using state-of-the-art technology, ai postal services streamlines the process of sending physical mail, making it easier than ever to stay in touch with loved ones and colleagues. Here's an in-depth look at how ai postal services work.
Use Cases for Ai Postal Services
If you're looking for a hassle-free way to send physical mail to your friends, family, or coworkers, ai postal services is the way to go. With their user-friendly interface, you can create and send letters, cards, and other mail items without ever leaving your desk.
The following are some use cases for using ai postal services.
Personal Use for Sending Letters and Cards to Friends and Family
One of the primary use cases for ai postal services is for personal use. You can send a heartfelt letter or a greeting card to your loved ones with ease. Here are some reasons why personal use of ai postal services is beneficial:
Convenient way to send a letter or card without leaving your home or office
Choose from a wide range of templates and personalization options
Saves time as printing, stamping, and addressing is done on your behalf
Allows you to track your mail and receive notifications when it is delivered
Business Use for Marketing Campaigns, Customer Communications, and Invoicing
Another significant use case for ai postal services is for businesses. Sending letters, invoices, promotions, and other marketing materials is made easy through ai postal services. Here are some reasons why it's beneficial for businesses:
Ideal for large-scale and targeted mailing campaigns
Provides fast print and delivery services
Helps businesses save money by avoiding additional expenses
A hassle-free way to send business documents like invoices, contracts, proposals, etc.
Public Sector Use for Government Mail and Bill Payments
Ai postal services are also ideal for public sector organizations. Often, government organizations require a reliable and timely postage system to deliver crucial mails to their citizens. Here's why it's beneficial:
Safe and secure for sending confidential documents such as bills and statements
Helps government organizations reduce expenses and improve efficiency
Ideal for organizations such as tax departments to send annual reports, bills, and other important documents
Conclusion
After considering the benefits of using ai postal service, it's clear that sending physical mail has now been made super easy and convenient. You can now write and send a message to your loved ones, no matter where they are in the world, without stress or hassle.
So, next time you want to send a letter, postcard, or package, try yourstruly.ai postal service and enjoy a seamless experience!