Everyone has jumped on the cryptocurrency bandwagon, from seasoned investors to intrepid newcomers, as the technology has swept the world by storm. Many people are perplexed by the digital gold rush, which combines the draw of big gains with the worry of potential losses.
"Be a Crypto Market Millionaire," by Pushpendra Singh, acts as a tactical manual for investors of the future in a world where the digital environment is fast changing. It is a guide on leveraging cryptocurrency and blockchain technology to develop wealth, making it a useful tool for anybody wishing to learn more about how cryptocurrencies may help their finances flourish.
The Bitcoin market has frequently been characterized by volatility and unpredictability, and this book questions traditional understanding about it. With his years of expertise, Pushpendra Singh guides readers on a journey to grasp this technology and the value it stands for deeply and thoroughly.
According to Pushpendra Singh's book, the crypto billionaire is more than just someone who bets on luck and hopes for the best. It is a person who invests in cryptocurrencies with prudence and freedom, relies on a combination of analysis and intuition, and is skilled at navigating trends and market volatility. His extensive knowledge of the cryptocurrency sector went towards crafting this concept.
There are many different perspectives in a world where bitcoin investments are frequently in the news, and results can range from huge losses to enormous profit. Along with being a well-known author, Pushpendra Singh is also a committed advocate and instructor in this field.
He has contributed in ways other than only writing. Pushpendra has produced powerful public service announcement films and played a key role in uncovering phony cryptocurrencies and fraudulent Initial Coin Offerings (ICOs). He's on a mission to empower individuals with the knowledge they need to make wise financial decisions.
Pushpendra Singh, the creator of SmartVeiwAi.com, is a pioneer in the promotion of blockchain applications and decentralized finance (DeFi). He has the knowledge and perspective required to comprehend the broad ramifications of blockchain technology and DeFi thanks to his expertise in the IT industry.
A large audience eager to understand bitcoin news, cryptanalysis, and insights into SmartViewAi is served by Pushpendra Singh's Hindi-language programming on his YouTube channel. He is effectively closing the information gap and enabling people to understand the complicated world of cryptocurrencies with many of monthly visitors.
Beyond the digital world, Pushpendra Singh has a significant impact. He brings a plethora of knowledge to the table with over a decade of experience in software development, encompassing fields including supply chain management, organized finance, and cryptocurrency markets.
Pushpendra Singh's unwavering dedication shines through in his use of downtime to create Hindi-language YouTube videos that raise awareness about blockchain technology. His effectiveness as an educator is evident from the millions of viewers who tune in monthly. Beyond cryptocurrencies, he recognizes the pivotal role of internet marketing for business success in the digital era. His commitment extends to filmmaking, a unique approach that amplifies knowledge and awareness of cryptocurrencies. What sets him apart is his open strategy of freely sharing information with those eager to delve into his studies.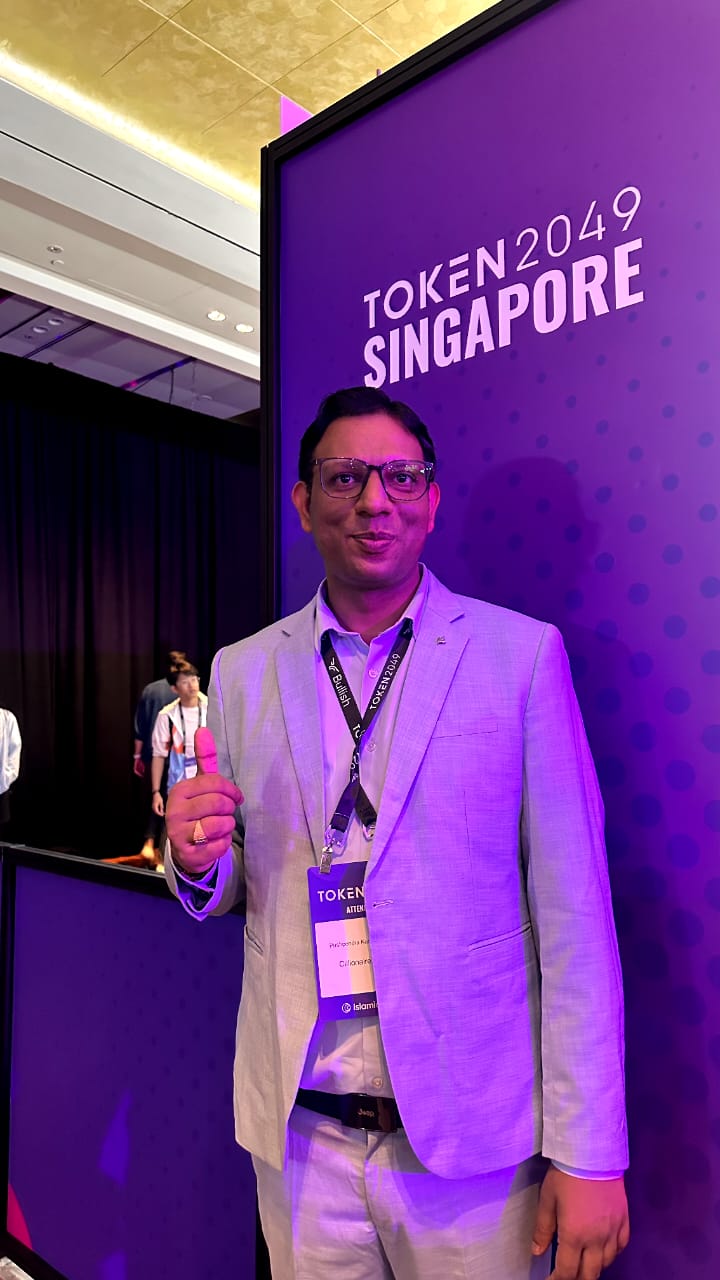 He is a passionate advocate for applying cutting-edge solutions to solve real-world problems and is not just a powerful influencer but also a social worker and computer entrepreneur. He is a quick learner who is constantly willing to impart his wisdom and experiences on others thanks to his industrious temperament and openness to new ideas.
The excellent writing abilities of Pushpendra Singh, both in the technical and social spheres, demonstrate his expertise and commitment to his trade. His book, "Be a Crypto Market Millionaire," just rose to the top of the crypto category on Amazon, demonstrating its importance and influence. He achieved the status of a bestseller in August.
Pushpendra Singh has recently established several agreements for SmartViewAi's planned modules and integrations, placing the platform as a prominent participant in the blockchain industry. The importance of the contributions made by the SmartViewAi team is demonstrated by their attendance in Singapore.
Furthermore, Pushpendra Singh has had the privilege of meeting influential figures in the cryptocurrency industry, such as Justin Sun, Gracy Chen, and notable founders like Alt Coins Daily, the CEO of Hello Labs, OKX Ceo and Sandeep Nailwal, the creator of Polygon. Adding to his growing influence, Pushpendra's impact was solidified when the SmartViewAi team visited the Google office in Singapore, where he distributed numerous copies of his book, extending his reach and knowledge-sharing within the cryptocurrency community.
As "Be a Crypto Market Millionaire" continues to gain popularity and Pushpendra Singh's influence grows, one thing is abundantly clear: he is leaving an indelible mark on the crypto industry. His commitment to education and empowerment is paving the way for a more informed and prosperous crypto community, one person at a time.