Before the advent of mobile banking software, many of us are no strangers to the stress of carrying out financial transactions in traditional banks.
Could you still remember back in the days when you had to spend hours in a queue just to perform simple financial transactions? However, banking app development has almost eliminated the need to visit banks to pay bills, withdraw or transfer cash.
Even the most complicated banking services such as money investment or insurance contract signing, which usually require months of waiting, can be completed from the comfort of your room nowadays. Moreover, the Covid-19 pandemic has further revolutionized our approach to banking. Just by pressing a couple of buttons on your mobile banking apps, you can execute even the most complicated financial tasks, thanks to FinTech.
However, despite the raves about FinTech opportunities and their disruptive power, many people still find it challenging to wrap their heads on how the development of mobile banking apps works.
In this article, you'll learn the basics of building a banking app and how you can launch your unique mobile banking solution with zero knowledge of software development or coding skills.
Ready to learn banking app development essential? Let's dive in!
How Covid 19 Has Accelerated Digitization in the FinTech and Banking Industry
As humans, we often overhype what we can do in the long term and underestimate things we can accomplish within a short time. Covid-19 has shown us that we are intrinsically built to overcome challenges when we have no options. The COVID-19 pandemic is a key tool that forced banks and other financial institutions to adopt digital solutions to circumvent the coronavirus's health risks.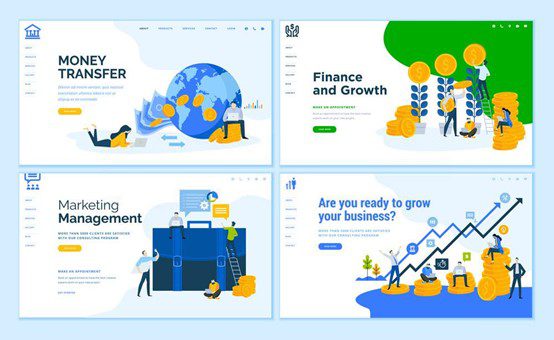 Uncovering Traditional Banks Digitalization Lapses
Prior to the pandemic, many traditional banks saw the need to improve strategies and adopt a more robust and innovative approach to banking. However, since customer expectations and demand for more personalized and instant services were yet to hit their peak, most banks underutilize technology. Although many large financial institutions displayed resilience in withstanding the effects of Covid-19, it's evident that resilience alone cannot sustain traditional banks in the face of customer demand for increased convenience in service delivery.
Thus, while many customers are held in their homes, frustrated with the failure to immediate assistance and get quality services, FinTech rose to the challenge and provided alternative and more seamless solutions. Both existing and emerging financial technology firms showed the endless world possibilities with digital banking. Even if coronavirus vanishes completely, FinTech has altered the way customers demand financial services. While many banks responded by adopting technologies to foster internal processes, meeting customers' needs for speed, comfort, and superior customer service experience requires a more innovative approach. Sadly, most traditional banks are not currently equipped to handle these daunting tasks, opening fintech opportunities.
Covid-19 and Upsurge in FinTech Global Market Size
FinTech is not a new niche in the financial industry. It's been existing for years and only started gaining recognition 5 –  years ago. However, when Covid-19 struck and every business was forced to operate remotely, harnessing FinTech opportunities became a global necessity. In 2020, FinTech global market size was valued at $110.57 billion. However, with its consistent meteoric rise, it's expected to grow at a CAGR of 20.3% between now and 2030.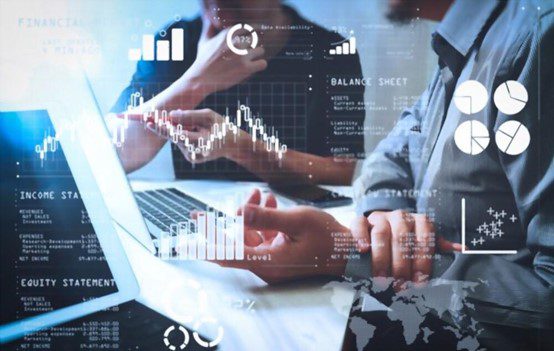 The pandemic has undoubtedly resulted in the loss of lives, jobs, and social interaction; however, it's also showcased how much we can achieve electronically. For instance, electronic turnover experienced a worldwide upsurge in customer use during the isolation.
For instance, the Australian adoption of electronic transactions powered by FinTech has matured rapidly during the Covid-19. Virtually all financial transactions can be completed online nowadays, courtesy of FinTech market growth from money transfer to online purchases and lending to the payment gateway.
According to a report from EY FinTech Australia Census, FinTech that is three years and above is 88% post-revenue while those that are two years are 81% post-revenue. Consequently, the number of paying customers reached a new high, with 41% of post-revenue recording an excess of 500 customers per FinTech firm. This implies that FinTech economics is on the rise, and the growth is expected to proceed beyond the pandemic.
Online Banking Growth
The digital transaction involves all banking activities that can be carried out online. These include account opening, money transfer, payment of bills, and many more. However, while the online banking system is not an innovation pre-Covid-19, it has been massively disrupted during the pandemic. The major stakeholders in financial transactions have reported increased earnings and higher commissions on electronic flow.
COVID-19 has propelled a massive boost in online banking globally. People's need for quick transfer and faster credit services have escalated in the past two years. The lockdown forced many to try out digital banking for the first time. Since then, many are not willing to experience the slow and stressful services attributed to traditional banks any longer.
However, despite the competitive advantages that online banking offers compared to traditional banking, few customers still prefer physical banking amidst security breaches associated with online banking. This point highlights why security is important in FinTech Software development.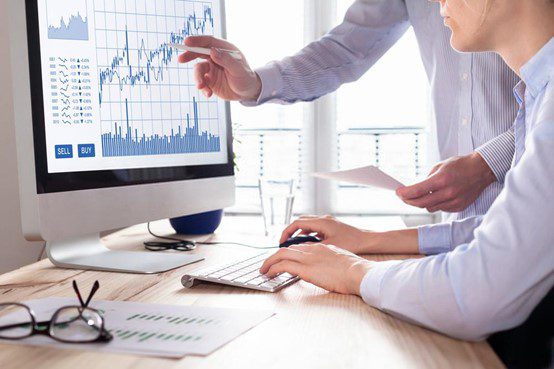 The growth in online banking cuts across different locations. For instance, a Deloitte survey of FinTech market overview in Switzerland shows that 13.2% of customers used digital transactions for the first time during the pandemic. In the same vein, 18% of customers would instead stick with online banking alone, while 59% said they would use both – hybrid.
Another country that is enjoying the disruptive power of FinTech economics is Australia. An article by Sydney Morning Herald indicated a 40% reduction in ATM card usage for withdrawal. In comparison, the visit to physical banks dropped by 50% from February to April 2021 compared to the previous year. Contrariwise, online payment increased by 65%, while Eftpos, a debit card firm, quoted a 400% increase in its mobile payment services. This boom from doom was felt in Africa, too, as 45% of South Africans now visit physical banks less often, with 42% stating they would do more mobile and online transactions
The dividend of FinTech market growth also extends to credit card providers, particularly MasterCard and Visa Card. For example, MasterCard Inc reported a higher-than-expected earning profit four consecutive times due to online banking growth. Also, the growth is reflected in their revenue, with a 30% rise in net revenue during the pandemic.
The Era of Borderless Payment Systems
Revolut Banks has been one of the leading online banking cross-border banking service providers for many years. However, with increased customer demand for a more comfortable and seamless banking system, more online banks have sprouted in recent years. The ability of consumers to send and receive money cross-country in any currency of their choice has accelerated growth with better control over business finances despite the pandemic.
Reports show that 38% of consumers performed cross-border payments more than a year ago, while 62% depend on online transfers to send money to friends and family abroad. These have facilitated thriving online banking; a large proportion of traditional banks are opening electronic banking divisions leveraging "open banking" and "banking-as-a-service" (BaaS) principles.
Thus, more financial organizations are using online banking facilities and banking licenses to offer fast credit services. A notable example is Monobank in Ukraine.
Banking App Development Essentials
Nowadays, banking apps are changing the way people perform daily duties. With faster, more secure, and user-friendly features, this development will continue to enhance the future of the financial sector and fintech market growth specifically.
From commercial and mobile banking software to trends in online banking, technology pervades all sectors of the banking sector. However, the success of mobile banking application development doesn't rely entirely on technology alone.
Here are some of the banking app development essentials you must take seriously:
●  Financial and Privacy Security
If you plan to build a mobile app that users will trust, you need to pay attention to crucial mobile banking app features that guarantee consumer safety and security. People need assurance that their money and personal details are safe. Mobile application development for banking goes way deeper than building a fanciful app with a weak security system. One of the mobile banking features you should consider is multi-factor authentication. It requires users to input their voice commands or eye view to serve as a security code. Other security authentications are also integrated into it.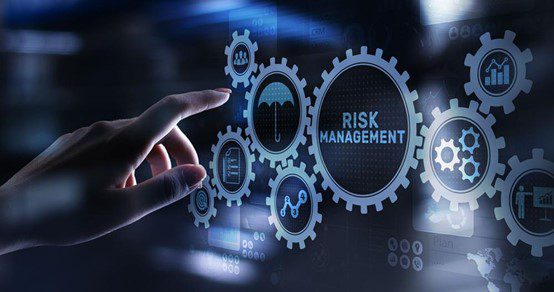 ●  Integration of multiple bank accounts
One of the mobile banking apps features users crave the ability to use different banking services with one app. For example, customers can control multiple bank accounts and ATM cards with a bank account management feature. They can also monitor your many transactions across various banks. With the all-inclusive mobile banking software, users can set targets like having a saving goal.
●  Customer Care Support
Another important feature in mobile banking development is access to instant customer care support. This enables them to have professional advice concerning their financial transactions anytime. Their complaints can also be resolved almost immediately with in-built customer care support. One way to achieve this is the use of chatbots. This device is embedded in mobile banking apps.
●  ATM Tracker
One of the trends in online banking when building a banking app is using an ATM tracker. This feature helps customers to find the closest ATM to their current location. Nowadays, most people update their mobile banking features to enjoy this service. You should consider this when developing a mobile banking application.
●  QR Code Integration
In the same vein, a new development in mobile banking software building is the possibility of accessing QR codes instantly from your mobile banking app. With this feature, customers can quickly pay for commodities and services via smartphones. Even though the QR code scanning feature is not new to the technological world, few banks have implemented its usage.
●  Transaction Notification
Everyone wants to be promptly notified when they have financial transactions in their accounts. That is why instant alert and notification features in banking mobile app development are critical. However, a non-financial notification such as app updates, advertisements, and others should not be too frequent to annoy app users. It's equally essential to allow customers to choose what notifications they want to receive.
There is no limit to mobile banking features as long as it adds value to your users. Now, you may wonder, when is the right time to penetrate the transaction business? The time is NOW! The FinTech Software market is booming with growth in financial technology as projected by the US fintech market size. Whether as a business or an individual, it can be overwhelming to navigate the highly competitive and extensively complicated software market for FinTech. However, having the right FinTech software development company can grant you an easy ride to FinTech economics.
How can Boston UniSoft enable you to launch your unique mobile banking solution?
Boston-UniSoft is one of the leading banking software development companies in the US. In terms of seeking expertise in utilizing financial tools, UniSoft technology provides access to experts who can help you navigate complicated mobile banking development. We're also transparent in our dealings as we provide you with accurate quotes from the start. Are you ready to penetrate the transaction business with your unique solution?
Book an appointment with our team today, and we will be excited to turn your passion into profit.