Social media success in today's digital age transcends mere metrics and numbers. It embodies the art of connecting authentically with an audience, fostering genuine relationships, and crafting content that resonates on a personal level. It's about sparking meaningful conversations, inspiring positive change, and leaving a lasting impact.
True social media success doesn't measure in likes or follows alone but in the ability to influence, educate, entertain, and empower. It's the fusion of creativity, authenticity, and consistency that transforms an online presence into a force for positive engagement and meaningful connections in the vast landscape of social media.
In the ever-evolving world of social media, where influencers sparkle like constellations, one particular name shines the brightest in Lithuania's digital galaxy. Daniel Sasnauskas, lovingly known as Balticceo, is a force to be reckoned with, boasting an impressive following on Instagram. In recent times, Balticceo has issued a crucial cautionary signal about the increasing growth of phony profiles aiming to imitate him on the network.
Balticceo, a burgeoning artist hailing from Lithuania, passionately voiced his profound concern over the alarming surge in counterfeit profiles impersonating him on Instagram through a poignant and heartfelt message. These deceptive imitators not only mimic the well-liked influencer, but a distressing number of them harbor nefarious intentions, aiming to deceive and exploit the unwavering loyalty of his dedicated fanbase.
The rise of Balticceo to Instagram fame is nothing short of amazing. His profile, which is now studded with many devoted admirers, is a goldmine of priceless memories, notable accomplishments, dazzling awards, and intriguing material that captivates his supporters. He just adorned his feed with a stunning Rolex watch, a symbol of his prosperity and sophisticated taste.
Additionally, Balticceo likes the fun company of actress Emily Willis, a celebrity buddy who promotes his profile. Even more touching was Emily's heartfelt birthday video greeting, which became a treasured feature of his official page.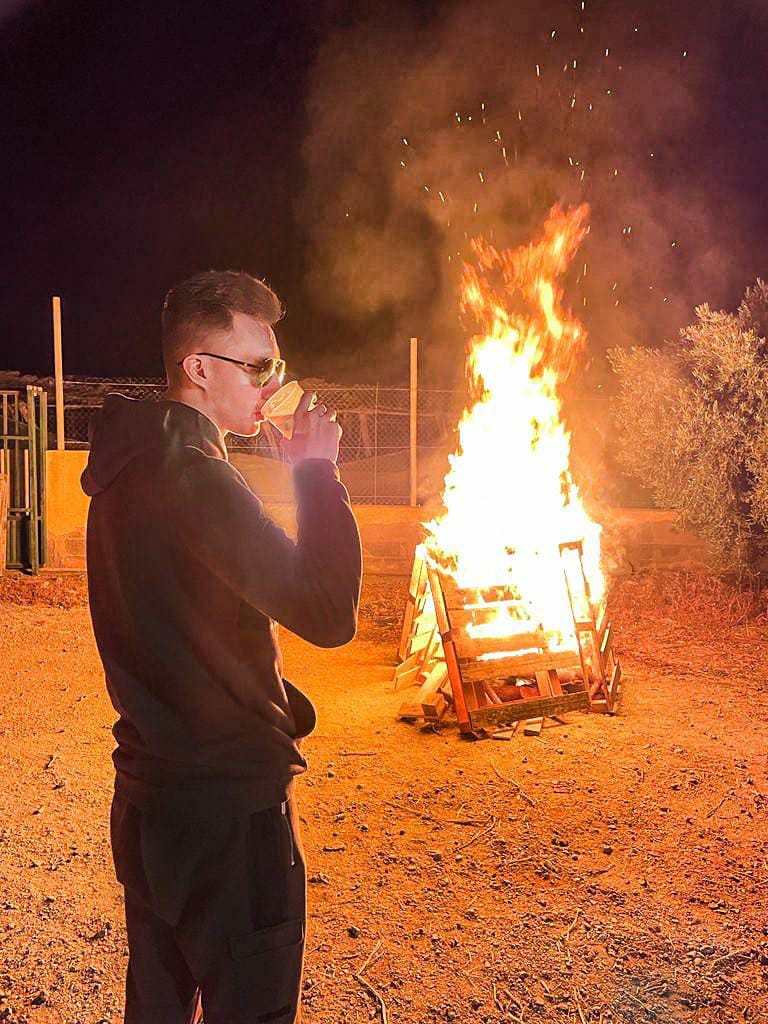 To distinguish his genuine profile from the impersonators and give his admirers peace of mind, Balticceo has taken the necessary precautions. A reassuring "its/him" appears next to Daniel Sasnauskas' name in his Instagram bio, reassuring his fans of his true identity.
The story of Balticceo, however, did not begin with Instagram's popularity. It is characterized by unyielding tenacity and fortitude. He first focused on a military career because he was looking for excitement and a long-term commitment to the armed services. He met a variety of people while he was in the barracks, including the royal engineers. But a tragic training injury made him change course and start looking for a new line of work.
It was at this turning point that he realized jewelry manufacturing was his actual calling. Balticceo rose to prominence in the sector quickly enough. He didn't stop there, demonstrating adaptability and strong economic sense by distinguishing himself as one of the youngest real estate investors.
The business spirit of Balticceo extends beyond social media. He is the creator of "The Drip God," a website that sells jewelry to both men and women. There are many different types of fashionable, top-notch jewelry available in the shop, such as stainless steel bracelets, pendants with iced-out designs, and works of art that are wrapped in gold.
However, Balticceo's reach goes beyond Instagram and the business world. He promotes entrepreneurship and personal development by acting as a source of inspiration and positivity. The Dripgods jewelry collection from Balticceo is a prime example of his unwavering commitment to originality and high-caliber workmanship.
As the digital galaxy continues to evolve and influencers shine like stars, Balticceo remains a beacon of authenticity and innovation. His journey, marked by resilience and dedication, has taken him from the military barracks to the dazzling world of jewelry and real estate. His influence extends beyond Instagram, as he inspires others to chase their entrepreneurial dreams and embrace personal growth.
In a world where trust can be scarce, Balticceo stands as a shining example of unwavering commitment. With each post and partnership, he leaves an indelible mark on the virtual entertainment landscape, captivating hearts and minds. As we eagerly anticipate the next chapter in Balticceo's remarkable story, one thing remains crystal clear: this is a tale that continues to inspire and mesmerize, proving that authenticity and innovation are indeed timeless virtues in the ever-evolving digital cosmos.
You must follow on Instagram.