B2Broker, a leading player in the crypto and FX markets, is pleased to announce a significant upgrade to its B2Core iOS application. The freshly deployed Version 1.18.0 sets a new standard with enhanced features, critical bug resolutions, and performance improvements. 
Within the update, B2Broker remains strongly committed to delivering excellent customer experiences and high-quality services. Here are some major improvements that came with the updated B2Core iOS app.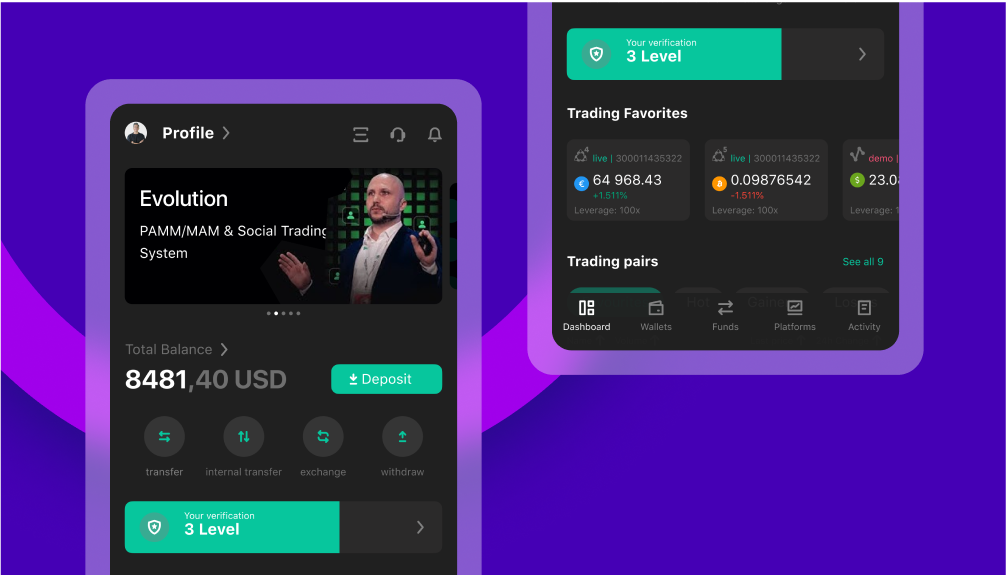 Dashboard Makeover 
One of the major updates in this version is the transformative Dashboard redesign. The B2Core app's dashboard now integrates a 'Last Transactions' widget to streamline activity and transaction monitoring. 
Further, the Profile and Settings buttons have been shifted from the Tab bar to the Dashboard for easier access and configuration. The redesigned dashboard, enriched with visually appealing animations, is set to provide a seamless user experience.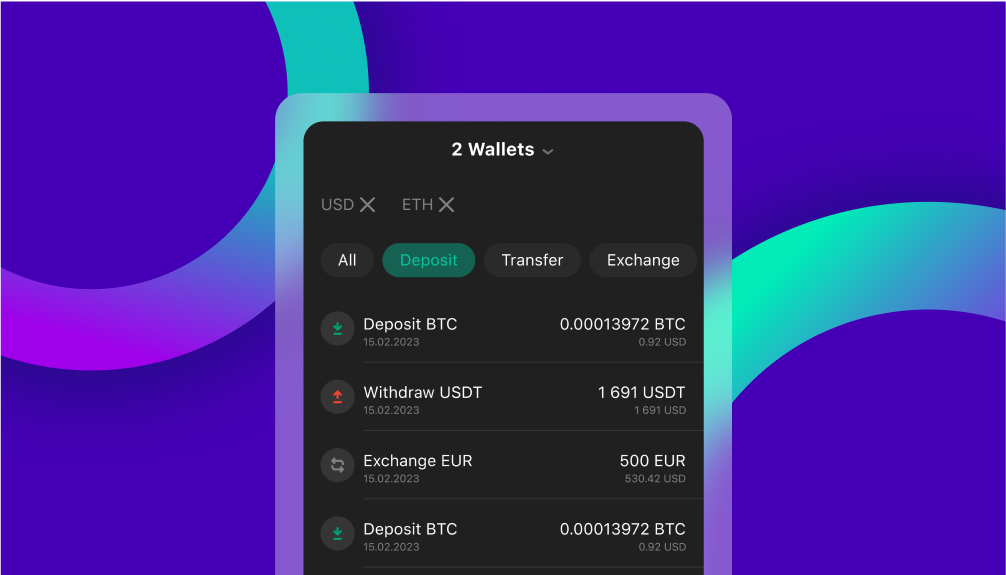 Innovative Activity Module Launch 
In addition to the dashboard makeover, B2Core introduces an innovative Activity Module, the centerpiece of this release. It gives users a comprehensive transaction history overview, including detailed payment data. This feature facilitates quick sharing and copying of transaction details, and visual indicators enhance efficient operation tracking.
Revamped Deposit & Withdrawal Screens
Another highlight of Version 1.18.0 is the Deposit and Withdraw screens upgrade. Users can now set a default withdrawal amount to expedite future transactions, and the redesigned QR Code screen simplifies copying and sharing, making crypto invoice creation easier than ever.
Comprehensive Bug Fixes
B2Core remains steadfast in its commitment to delivering optimal performance and has resolved several bugs in the new version. These include:
The password mismatch issue

The reset password email issue

The 2FA confirmation reusing issue

The incorrect direction in the dropdown of Funds screens issue

The Funds tab issue

The log-out issues for iOS 16.2

Aesthetic and Functional Enhancements
Beyond these critical updates, the latest version of B2Core introduces several minor yet impactful enhancements. These include improvements to the visual appeal of the Profile Settings interface and the Device Management screen. The Deposit & Withdraw icons have been redesigned for a more user-friendly experience.
Improved Helpdesk Interface
The Helpdesk interface has also been revamped. This upgrade notably allows users to provide feedback on resolved tickets, thus fostering more transparent communication and continuous improvement of the support services. 
Efficient Registration and Login Process 
B2Core has further optimized the user experience by introducing an auto-save feature during registration. This addition remembers completed fields, facilitating faster sign-ins in the future. It's a testament to the team's dedication to streamlining user processes and accelerating entry into trading operations.
About B2Core
As a robust software platform, B2Core caters to brokerage businesses, handling everything from basic crypto exchange operations to FX brokerage. It provides an all-in-one solution with complete payment functions, thorough customer verification, and robust administrative capabilities.
B2Core's dedication to innovation and customer satisfaction shines through in the updated iOS app, with improvements ranging from updated user interfaces to new functionalities.
Users are invited to explore and take full advantage of the updated B2Core app's novel features, as their collective feedback will shape future development. 
With further advancements, including the eagerly-awaited cTrader and B2Trader modules, B2Broker continues to cement its position as a leader in trading technology innovation.