A leading crypto payment processing company, B2BinPay, has made an exciting update to its commissions, company website, Enterprise, and Merchant models, as well as to the solution itself in order to keep up with market demands. As part of the recent changes made by B2BinPay, its fees and pricing have been reworked to make the process easier for businesses to get started with its services by significantly lowering the costs.
In order to improve user convenience, the website has undergone a comprehensive revamp. Many improvements have been made to B2BinPay itself.
Updated Pricing Plans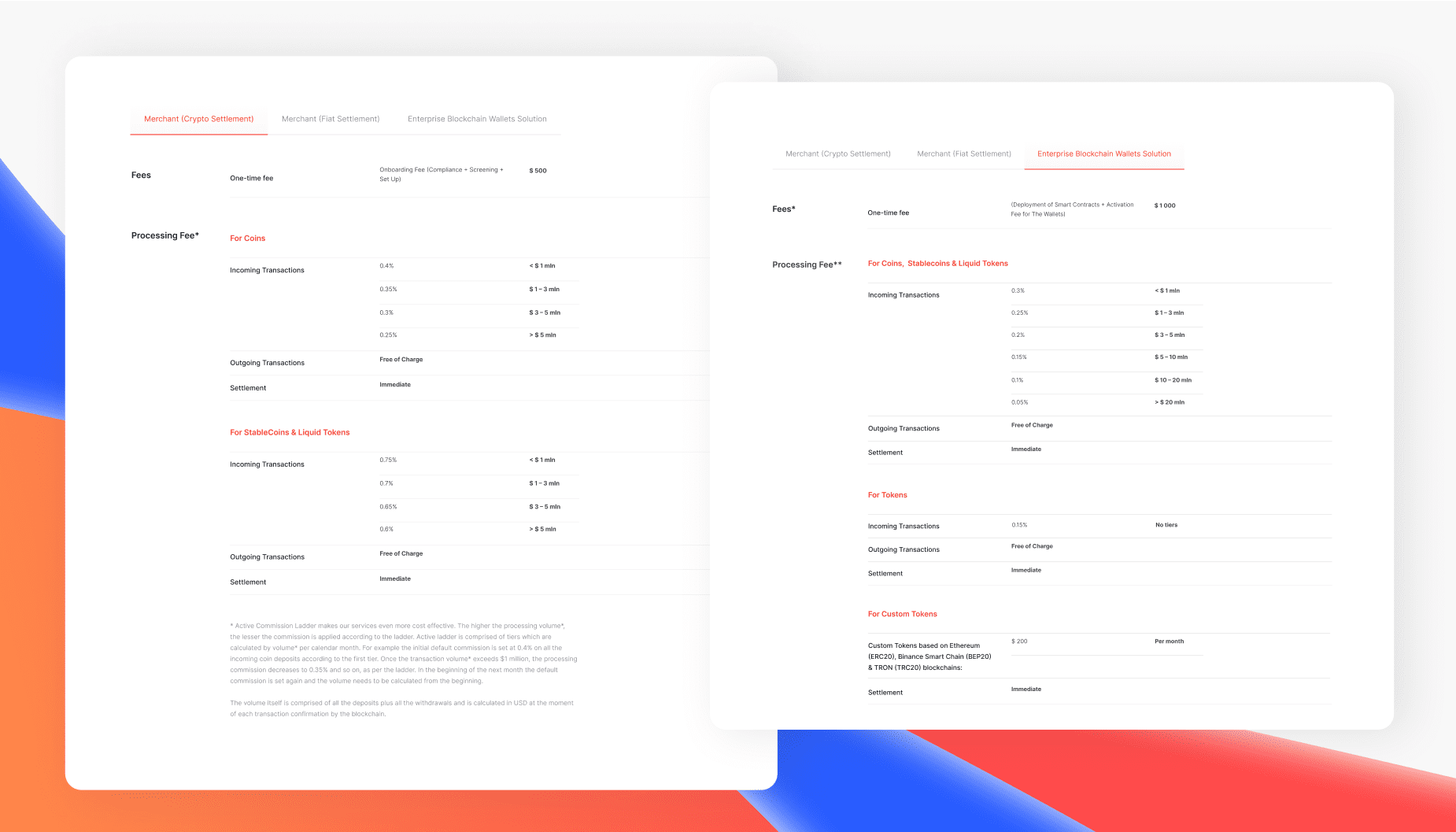 The B2BinPay team has updated the pricing schemes in order to provide consumers a higher degree of value. Merchant Models now have reduced percentage tiers and volume thresholds as follows: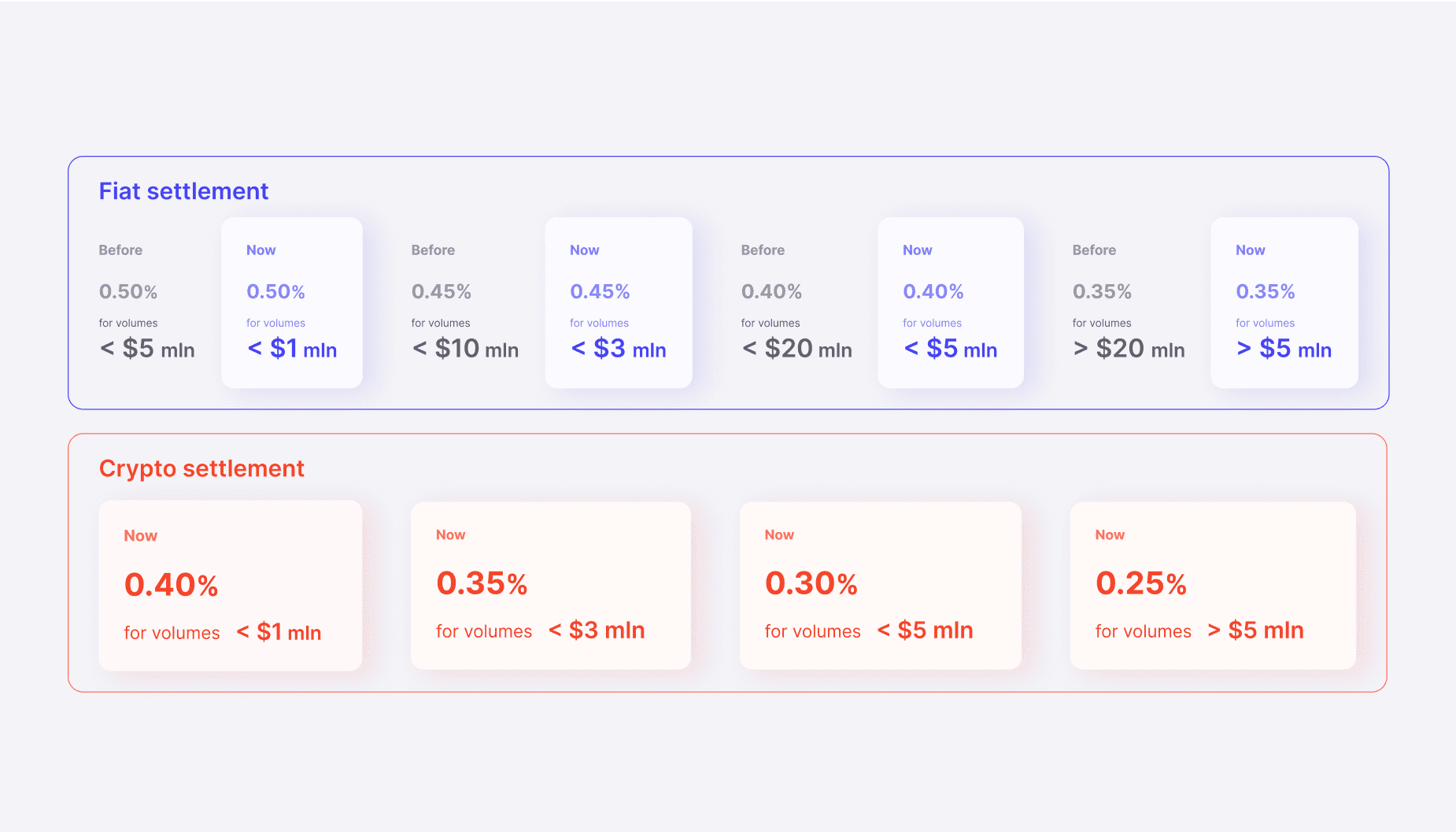 For Enterprise customers, B2BinPay has lowered the onboarding fee from $1,500 to $1,000. The team has also adjusted the threshold of percentage tiers for Enterprise users, resulting in significant savings. The changes are as follows: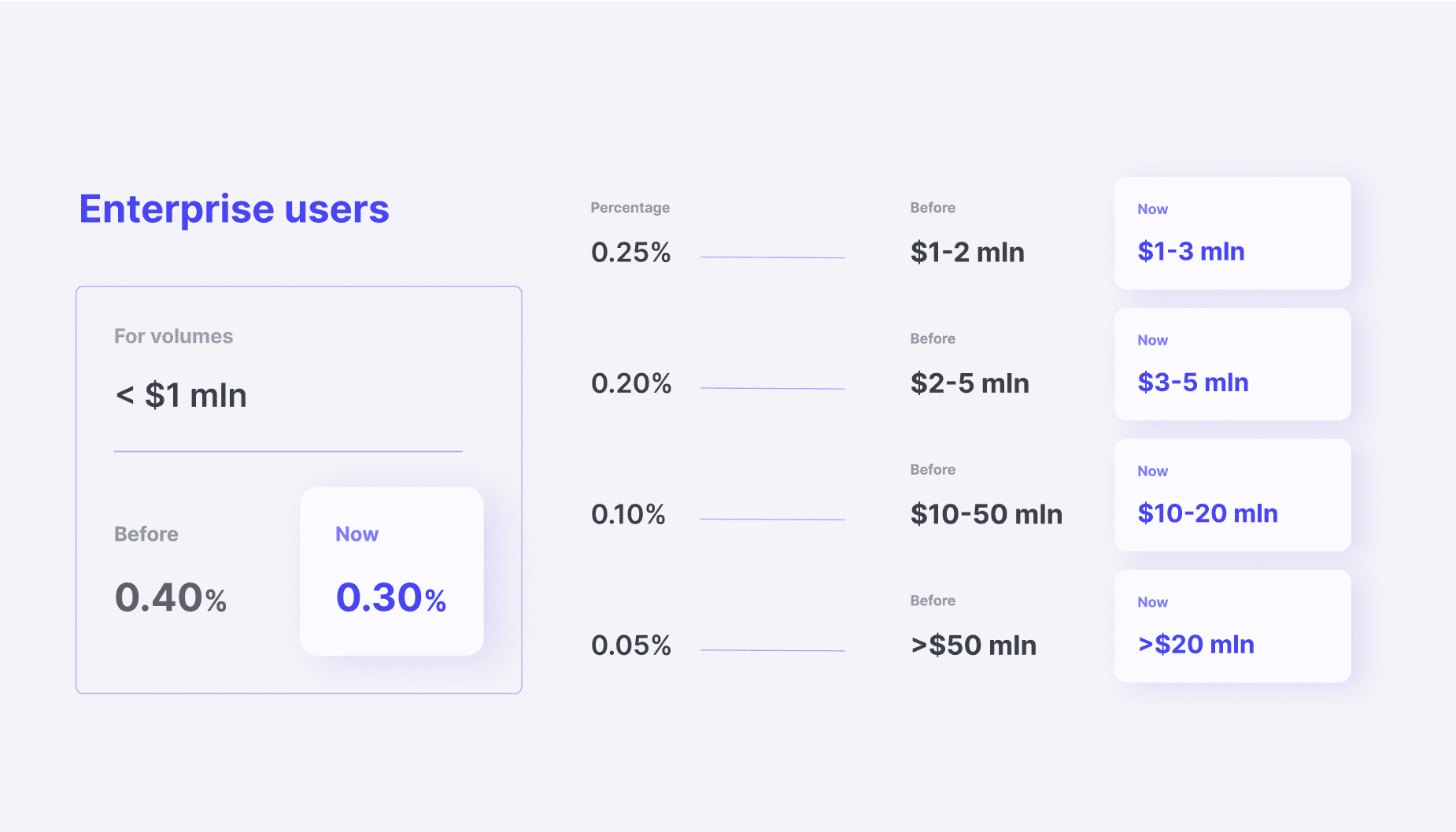 There are no outgoing transaction fees. Customers of B2BinPay get excellent value from the prices, which are among the lowest in the sector.
Redesigned Website, Improved UI, New Functions
In order to provide visitors with valuable information in a simple and easy-to-digest format, the B2BinPay team has completely redesigned the website. There are multiple reworked pages of the all-new site design that provide detailed descriptions of each product or service offered by B2BinPay.
Navigation on the newly designed pages has been simplified and the most crucial information is immediately accessible.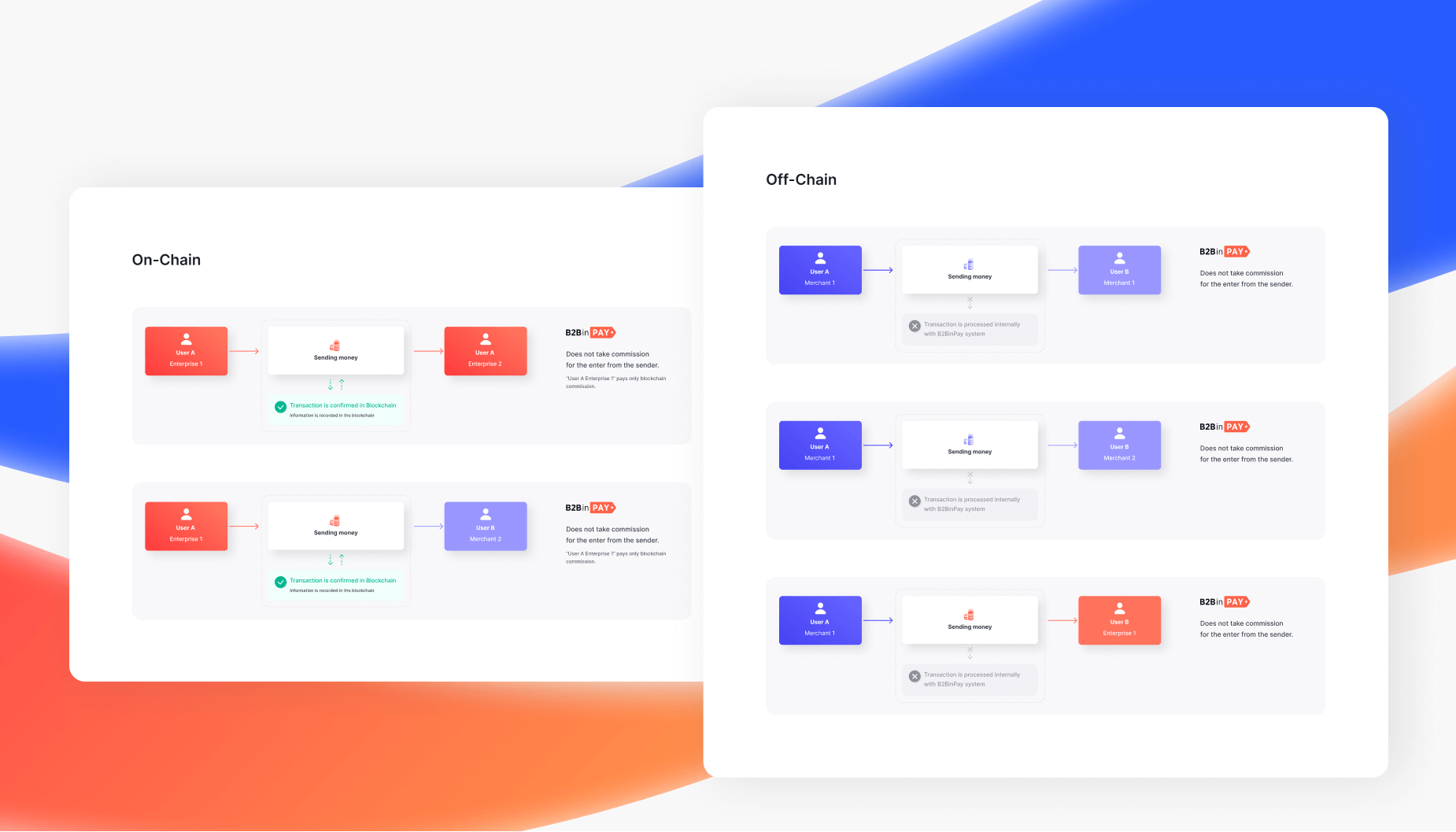 Moreover, the company has provided a detailed guide that details what On-Chain transactions are and what Off-Chain transactions are. On-chain transactions are conducted on the blockchain, which means network participants must confirm them. On-chain transactions with B2BinPay do not incur a commission, but the blockchain commission must be paid by the customer. Transactions that occur off-chain are processed using technology that is exclusive to B2BinPay. A B2BinPay transaction is completed between two users outside of the blockchain and is not recorded on the blockchain. Blockchain fees and processing time will be saved due to their free, instantaneous nature. Various users' transactions between On- and Off-Chain are now detailed on the website.
There are now over 80 different coins to choose from on the "Available Currencies" page, which is a great addition to the list of currencies, as it enables customers to easily navigate the ever-growing list of currencies at their leisure. 
There is also an FAQ section included in the website which addresses all of the frequently asked questions in a thorough and accurate manner. You can find answers to a variety of questions on the FAQs page, including ones related to services, functionality, and security measures.
With the help of B2BinPay's API, businesses can rapidly and effectively integrate blockchain technology into their payment systems, providing more ease and security than before. In only a few clicks, all the required documentation is accessible. The software, B2BinPay, was further upgraded to incorporate support for Merchant Invoice Limits, Delta Amount, and Cardano (ADA), as well as a number of user-friendly changes.
Expanded List of Tokens Available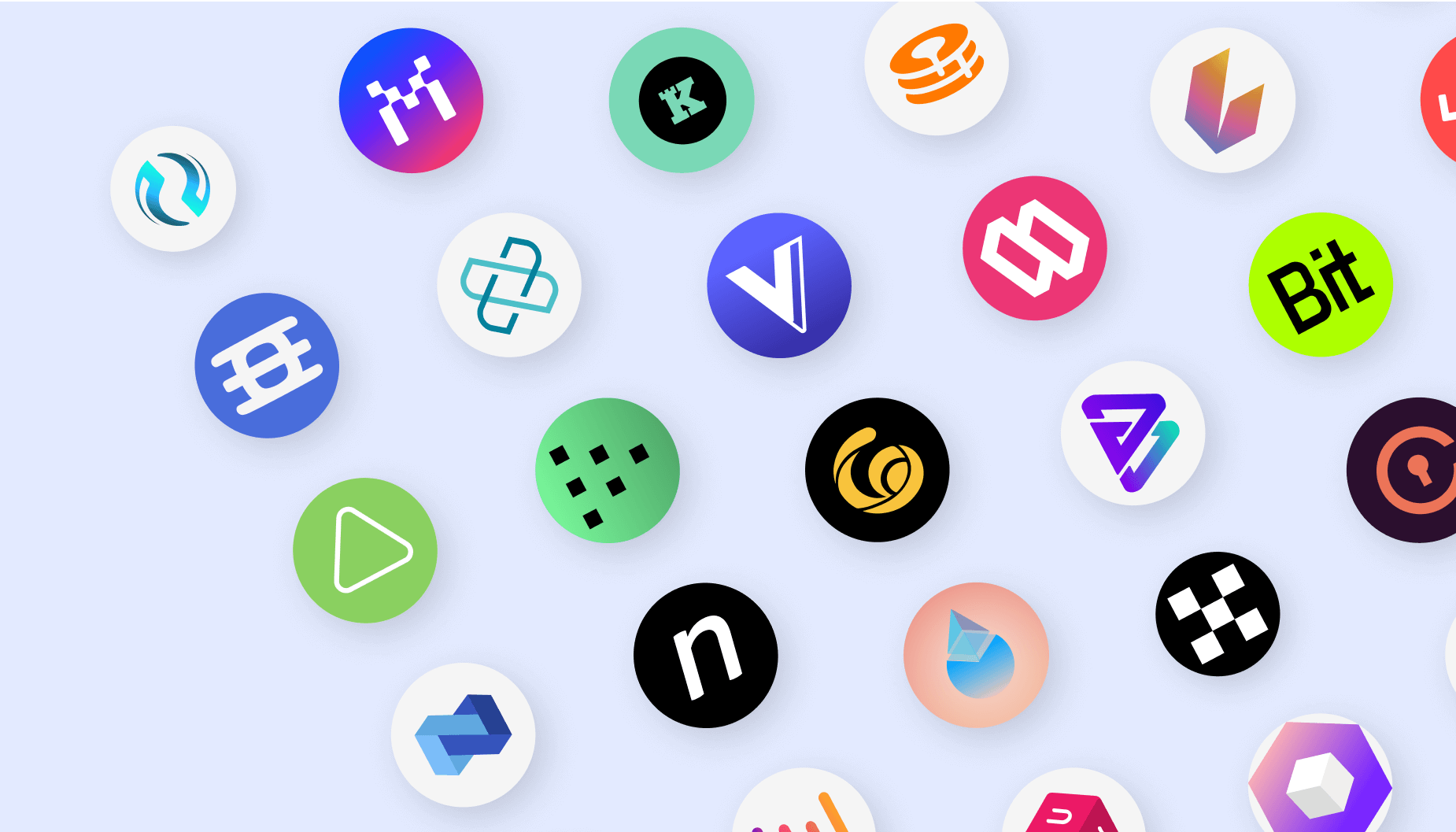 As a result of B2BinPay's recent expansion of its currency and token offerings, nearly 100 tokens are now available in its Merchant and Enterprise models, including WBTC, ANKR, GALA, IMX, and more.
Amplified Models of Merchant
As a part of its commitment to its customers, B2BinPay has redesigned its business models to better serve them. There are three models offered by the company now as opposed to two – Enterprise, Merchant (Fiat Settlement), and Merchant (Crypto Settlement). A virtual wallet can be created in USDT, USDC, and BTC for users who opt for Merchant (Crypto Settlement).
Concluding Thoughts
There have been great strides made by the team at B2BinPay this past year in order to make the product even more user-friendly and affordable for businesses in the coming year. Due to its modern website and its enhanced features, B2BinPay is a great way for businesses to integrate cryptocurrency payments into their operations by using the company's services. The company's flexible pricing and fees make it easy for customers to find the best plan that fits their individual needs. With B2BinPay, companies of all sizes can process payments fast, securely, and reliably.