Increasingly popular with Internet users, video content has been booming in recent years. Having a YouTube channel has become essential for any company wishing to be visible on the web. Indeed, in France, 46 million unique visitors visit the video platform each month. Suffice to say that the audience is huge and ideal for boosting its content strategy. We are going to focus here on a practice that is still not very democratized: audio-to-text transcription on YouTube. This technique consists of transcribing your videos, using in particular subtitles, in order to make the most of it. If you are wondering about the interest of video transcriptions in your activity, discover immediately 4 advantages.
1 — Boost the visibility of a YouTube video with subtitles
As on Google, the place of content in YouTube search results will depend on several criteria. Number of subscribers, likes, shares or comments, watch time, etc. As the creator of the video, you cannot really influence these criteria. But others are within your reach and will allow you to improve the referencing of your content. We can mention the title and description of the video, tags, sharing options and, what will interest us here, subtitles.
When we talk about transcription, we mainly think of video subtitling. Often neglected for lack of time or information, it is nevertheless an essential element to be informed. Indeed, this option is a criterion taken into account by the YouTube algorithm to reference content on its platform. Integrating subtitles into a video will therefore help improve its positioning in user searches. It will then be more visible on the social network and will have a better chance of being viewed and shared.
2 — improve the accessibility of a video for people with disabilities and foreigners 
In addition to optimizing the SEO of your content, integrating subtitles into your videos will also improve their accessibility. Many people with disabilities do not have access to digital resources. It is therefore a major civic issue that every company must address. On YouTube, this translates into a number of configurable options, including the transcription of a video into text. 
Using transcription to add subtitles to your videos will allow many Internet users to access your content. First of all, it will serve deaf or hard of hearing people who will be able to fully enjoy your channel. They will be able to interact easily and develop a privileged relationship with you. Then, depending on your activity, you could translate the subtitles of your videos into different languages ​​and reach an international audience. This will obviously require more time and resources, but it can be worth it. 
Finally, it will benefit your entire audience globally, because it is not always possible to listen to videos. Adding subtitles will then allow you to offer content that can be easily consulted everywhere. In short, transcribing your YouTube videos will improve the user experience and your channel's visibility. But it has another hidden potential: the creation of new content.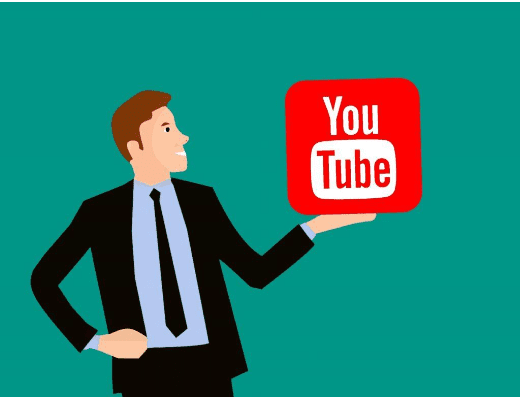 3 — Create new content easily with audio-to-text transcription on YouTube 
As we know, the best way to position yourself well in search engines is to regularly publish optimized and original content. But finding different and new ghostwriting agency is not always easy. Transcription is a great way to easily create fresh content. Videos are a gold mine to make a YouTube channel live. They can also be used for the purpose of feeding a website or a blog.
With the transcription, you can write articles from each of your videos and thus give them a second life. You can even take the opportunity to complete them by adding additional information. A part of your community, who may not follow you on YouTube, could then benefit. By positioning yourself on several channels, you will be better able to reach different audiences. 
Integrating audio-to-text transcription into a content strategy therefore seems like a wise choice. Used well, it will help increase your site's traffic and visibility in search engines. But, although making transcriptions yourself seems easy, it is better to hire an SEO web editor. We'll tell you right away why.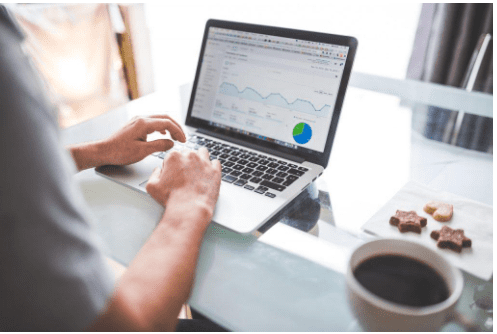 4 — Ban automatic subtitles and call on a professional web editor
Integrating subtitles into a video or using an audio track to write a text requires know-how and a lot of time. It usually takes 3 to 4 hours of work to transcribe a 30-minute video. While creating TinyTech articles will require generating subtitles, correcting them, formatting them and building the content around… Suffice to say that if you publish videos regularly, you will never see the end of it.
The first instinct is often to turn to YouTube's automatic subtitles. This is a mistake, because the voice recognition software is still largely perfectible. In many situations, such as language tics or proper names, the tool will not be able to capture the words and the result will not be qualitative. Automatic transcription is therefore to be avoided. 
To bring real added value to your transcriptions, it is better to hire a professional editor. Thanks to his mastery of the French language, he will be able to write subtitles or articles without spelling, syntax or typography errors. He also knows perfectly the rules that govern web writing and will be able to reformulate, adapt and synthesize your texts. Finally, an SEO web editor will be able to optimize your content for natural referencing (keywords, structure, semantic field, etc.).
As you will have understood, audio-to-text transcription on YouTube is an undeniable asset for any web entrepreneur. Incorporating quality subtitles into your videos will improve their SEO performance, as well as the user experience. Creating blog articles via transcription will allow you to add quality content to your website, while improving its positioning in search engines. In any case, you will be able to capture a new audience and develop your brand awareness. So don't hesitate any longer! Build your team of SEO web editors now who will support you in all your projects!