Teviston Community Services District (TCSD) Is Currently Under Legal Fire From Amelga As A Result of Property Dispute
The Teviston Community Services District has been sued in a lawsuit filed by Almega alleging that TCSD is unlawfully preventing Almega from completing its residential and commercial development to assist minority families and business owners in this impoverished and underprivileged area of California off U.S. Highway 99 near Pixley: the Hamlet of Teviston, California 93256. 
What seems at first glance like a typical commercial property dispute commonly seen in America, has shocked thousands of U.S. families by revealing racial inequalities that stem back to the 1920s Jim Crow era.
Amega Partners, LLC has already installed three fire hydrants, underground electric and gas utility lines, storm drainage system, constructed eight of the thirteen single-family homes, plus more, in order to bring economic development to this rural area. It was stopped, however,  by the TCSD's failure to perform on its promises and contractual obligations made over a decade ago to provide water service to Almega. Now TCSD is refusing to issue an updated Will Serve Letter to allow construction of the corner market, office, retail and multi-family developments.  
A Historical Context?
Almega believes that "Every moment is an organizing opportunity, every person a potential activist; every minute a chance to change the world." Delores Huerta. 
Background and context for this civil rights campaign by Almega are the ''Black Okies,"' a 1960s photojournalistic collection by Ernest Lowe; followed by former Los Angeles Times writer Mark Arax's 2002 articles and video and Michael Allan Eissinger, Ph.D.'s 2017 dissertation. Each sheds light on the visceral impact of the prolific number of racially-motivated, segregative policies that continue to persist today in Tulare County, CA. 
About a dozen miles southwest of Teviston is the Hamlet of Allensworth.  Established around 1908, by a group of Southern California ministers and scholars led by Colonel Allen Allensworth, a retired U.S. Army Chaplain, this town was formed for African Americans, exclusively,  to start a new life outside the restrictions of the Jim Crow South. During the early 1960s, wells in both Hamlets were ''poisoned with arsenic'' so as to either force the residing African American residents to leave the area, or to kill them off entirely.  Neither the County of Tulare nor the State of California investigated these poisonings.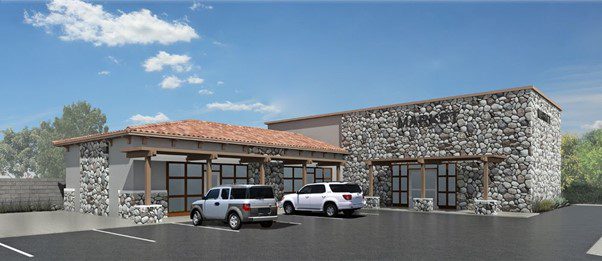 Cecila Jackson, one of the partners of Almega, has recently delineated the nature of her work which began in Teviston and Pixley in the mid-1960s and included ''purchasing the Teviston Market from Willie Mae Moore….in order to keep open the only commercial venture at the time''.
Origins of Almega and Legal Dispute
Almega Partners LLC involves two partners; Cecila Jackson, a former West Los Angeles Community College professor of business and Timothy O. Ojetunde, one of Cecila Jackson's former business students during the early 1980s.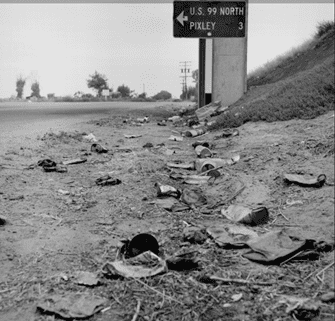 After he graduated from the California State University of Los Angeles in 1986, Ojetunde and Jackson formed a land development company and built out affordable housing for the City of Los Angeles Redevelopment Agency in the early 1990s.  These partners again joined forces in 1999; formed Almega Partners, LLC; and subdivided 10 acres of raw land into 16 parcels known as Tract 752.  Nowadays (in 2021), two commercial and five residential parcels remain finished with all utility hook-ups; vacant and ready to be built out–awaiting the updated Will Serve Letter from the TCSD.
Certain financiers and supporters of the company's GoFundMe campaign have commented on the widespread nature of racially motivated policies in California:
''If you do not believe racism is alive and thriving in the United States, just try to develop property in AND for communities of color. Downtown Crenshaw is having the same problem in Los Angeles buying the Baldwin Hills Crenshaw Plaza Mall as a Community Owned development''- Patrice Fisher, GoFundMe Contributor.
Final Thoughts
Almega has initiated a GoFundMe page so as to win its exorbitantly costly legal dispute against TCSD.  The trial is currently set for March, 2022, with approximately $2,500 out of the required $150,000 having been raised to date. Almega v TCSD has (unsurprisingly) already started to amass significant attention around the U.S.media.
"You can't change the world alone.  You will need some help and to truly get from your starting point to your destination takes friends, colleagues, the good will of strangers and a strong coxswain to guide them."  William H. McRaven
Almega Partners, LLC, is represented by the law firm of Solomon, Saltsman & Jamieson, Los Angeles, CA 90293.