In today's Business Space, many organizations are concerned with curbing expenditure and computation capacity from small scale to large scale. If you are under this zone, cloud computing is boon to you and helps you to reduce in investment and raise in revenue. 
Well, are you wondering what is cloud computing? what sort of services does it offer?. 
Let's look at the details:
Cloud Computing: 
In simple language, remotely working load in Commercial provider's datacenter over the internet. Today from startup to global level Companies are migrating to cloud. Moving your business to the cloud will give many advantages to your business, that's why for nowadays Cloud Computing Solutions are necessary for businesses. The most remarkable thing that we can mention regarding cloud computing is their significantly lower cost. It gives the opportunity to companies to have massive savings by taking advantage of rapid flexibility According to Gartner "By the end of 2022 the market size and growth of the cloud services industry at nearly three times the growth of overall IT services."
If you're considering moving your IT traditional infrastructure to the Cloud, Here are three essential service models should hover in your head. 
Software as a Service (SaaS)

Platform as a Service (PaaS)

Infrastructure as a Service (IaaS)
#1. Software as a Service (SaaS):
Software as a service(SaaS) is a process of delivering applications through the internet. You can easily access the software over the internet rather than installing and maintaining it. This service can free yourself from sophisticated hardware and software management.
SaaS examples: Hubspot, Dropbox, Google Apps, ZenDesk, Salesforce, MailChimp, BigCommerce, DocuSign, Slack and so on.
Advantages:
Organizations no longer need to engage IT professionals to download the software onto multiple computers and freeing yourself from keeping the software on computer up-to-date. It will take care of the clouds.
SaaS characteristics:
Available over the internet

Maintenance, offering security and compliance as part of the cost

Scalable with distant tiers for SME-level business(Small, medium and enterprise-level business.

Hosted on a remote server by a third-party provider 
#2. Platform as a Service (PaaS):
Currently, PaaS is one of the most popular models, hanging around 32% and expected to grow in 2020. It is a platform-based service(both hardware and software tools) provided by a vendor over the internet. Here Developer uses these tools to develop unique and customizable applications.
Advantages:
You no longer need to start from scratch when developing applications and saving
a lot of time to write a piece of code. So, it is the best choice for businesses who want to build unique apps without spending a fortune or taking on all the responsibility.
PaaS Examples: OpenShift, Windows Azure, Apache Stratos,Force.com, Magento Commerce Cloud, Heroku, AWS Elastic Beanstalk and so on.
PaaS Characteristics:
You can efficiently run without extensive administrative knowledge.

Built on virtualization technology.

Accessible by several users.

Scalable, you can choose from various tires of resources to suit the business size.
#3. Infrastructure as a Service (IaaS):
Infrastructure as a Service (IaaS) is a way of delivering computer infrastructure on an outsourced basis to support business operations. Typically, network components, hardware, storage, servers, and data centre space. You usually pay on a per-use or utility computing basis.
Advantages:
you no longer need to put belief in an external IT professional, you can get and supervise IaaS platforms yourself if you like  

Beneficial to enterprises of all shapes and sizes, as it allows absolute regulation over your infrastructure, and operates on the pay-as-you-use model, so it adequates into the budget.
IaaS Characteristics:
Internet connectivity

Automotive administrative task

Accessible by multiple users

Cost-effective

Highly flexible and scalable

Platform virtualization
Today most cloud service providers provide these three services. The top two rulers in cloud computing are Amazon and Microsoft, followed by Google, Salesforce. In this article, we will distinguish cloud computing providers and their key offerings.
Here the list of Top 10 Cloud service providers:
1)Amazon Web Service
2)Microsoft Azure
3)Google Cloud
4)Salesforce
5)IBM cloud
6)Alibaba Cloud
7)Salesforce
8)SAP
9)VMware
10)Rackspace Cloud
The Below table sums up the top three key leaders (AWS, Azure & Google Cloud) and their offerings in Cloud Computing Space.
| | | | |
| --- | --- | --- | --- |
| Parameter | AWS | Azure | Google Cloud |
| Company | Amazon  | Microsoft | Google |
| Lunch Year | 2006 | 2010 | 2008 |
| Market Share | 41.5% | 29.4% | 3% |
| Annual Revenue | $33 Billion | $35 Billion | $8 Billion |
| Geographical Region | 25 | 54 | 21 |
| Availability  Zone | 78 | 140  | 60 |
| Key features | developer tools, storage, analytics, machine learning and AI, IoT, security, enterprise  and more | Media services,Compute,data management,mobile,messaging ,storage CDN,Machine learning,IoT,BlockChain functions and security. | Compute,storage,BigData,Cloud AI,API platform,Identify and Security |
| Certificate of Compliance | 46 | 90 |         _ |
#1. Amazon Web Services (AWS):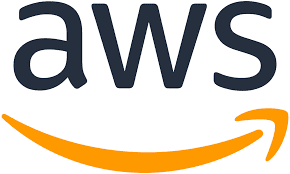 Amazon Web services are Widely embraced cloud platform, providing over 175 fully-featured services from data centres across the world. These services are provided to millions of customers across global right from the fastest-growing startup to the largest enterprises and coming up with a lower cost, become more agile, and innovate faster. Learning AWS helps the user to understand its features and there by it becomes easy to handle the cloud. 
Here is a list of services and product categories Amazon Web services:
AWS Services:

AWS Security:

Certification of Compliance

AWS Global Availability

AWS Certification
#2. Microsoft Azure:

Microsoft is one of the quickest growing clouds among them all. Microsoft Azure was launched years after the years of AWS and Google Cloud but is yet knocking on the door to become the top cloud service providers. Nowadays, AZ-103, AZ-203, and AZ-300 are the three main exams for Microsoft Azure Certification to know better about Azure cloud services.
Here is a list of services and product categories of Microsoft Azure:
Azure, the Intelligent Cloud

Azure Security

Azure Compliance

Azure Stack

Azure for Government

Azure global availability

Azure Certifications
#3.Google Cloud: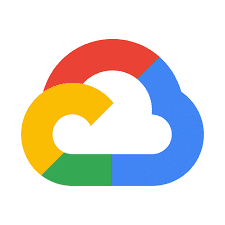 A decade ago, Google announced App Engine, a platform for hosting and developing web applications in Google's data centre, which was the first cloud computing services from the company. Just like AWS and Azure, it also provides similar services including virtualization, storage, compute, security, identity, AI, database and machine learning, DevOps and more.
Here is a list of services and product categories Google Cloud:
AI and Machine Learning

API management

Compute

Hybrid and Multi-cloud

Data analytics

Database

Security and identity

Networking
Conclusion:
You may choose to begin with one Cloud-Computing service model or find a need for all three: that depends on the complexity or size of your business. Every cloud service provider is different from others, depending upon their business requirements, service specifications, usage, features, cost, reliability and scalability users pick up the best one. 
Author Bio: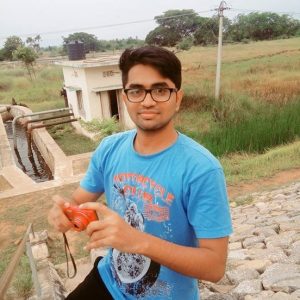 Pradeep Kumar is working as a Content contributor for Mindmajix. He has a great understanding of today's technology and statistical analysis environment, which includes key aspects such as analysis of variance and software. He is well aware of various technologies such as AWS, Sharepoint , Artificial Intelligence, Oracle, Business Intelligence, Altrex etc