Apexaverse is a play-to-earn (P2E) role-playing game universe built on the Cardano blockchain via the $AXV Apexaverse utility token.
The centerpiece of the Apexaverse will be a multiplayer story-driven RPG running on the cross-platform Unity engine, which can be played between multiple worlds and realms in a browser on PC or via an Android/iOS app. Other key features of the project are staking capabilities for the token, a fully-3D metaverse, and a launchpad supporting NFTs.
Apexaverse $AXV is already listed on Cardanoassets, CardanoCube, Coincodex, Icoholder, and Coinmooner.
How it'll work
Every aspect can be used separately, and different people may focus on what suits them most, but higher participation in all parts is encouraged. Apexaverse is a metaverse 3D game that will be built by and for players. It is based on the P2E concept, meaning players will be able to explore it while they earn and spend using in-game money, called $AXV tokens. Gamers who come for a rich story and PRG gameplay will be encouraged to try NFTs and staking, for example. Thus, the disadvantage of Cardano which is a lower number of users than in other blockchains is mediated by the higher involvement of individuals.
Users will be highly encouraged to spend more time, trying new aspects of Apexaverse, and when they've explored everything, we'll reward them with more engaging activities and introduce more captivating games to the platform. Eventually becoming a place, you to make real friends and build real relationships.
Why it'll work
Taking advantage of market trends together with the efficacy of highly skilled open-by-default specialists involved. And some unorthodox disruptive techniques to help along the way. We're interested in being as engaging as possible with Apexaverse activities. The value of high engagement is indisputable, and the union of gaming, crypto assets, and metaverse has the highest potential to "glue" users to the screen.
Apexaverse can thrive without large-scale acquisition or Cardano blockchain becoming popular.
In less than two months after the announcement:
Apexaverse Introductory Trailer has been released on YouTube

Telegram community has over 40K members.

Twitter community has over 25K Followers.

3D design and development of assets.

3D character system modelling (Warrior, Archer, and Magician).

Over 7 partnerships secured.

3 successful AMAs with our partners and investors have been conducted.

Live team appearance at

GamesBeatSummit2022.

Announced $AXV ICO.

Archer's moves and skills have been finalized.

Assets for game and NFTs purchased, and contracts signed.

Feature with word by Founder on

Benzinga

.

The game trailer is a work in progress.
Apexaverse ICO Details
Apexaverse team wishes to announce its upcoming ICO and guidelines to be able to participate in the $AXV Seed Sale.
The purpose of the upcoming ICO is to raise funds to be able to develop key enablers beyond the combat game to offer the best experience for our users, community, and impact project investors.
$AXV Seed Sale Details
Start Date: 5th May 2022 at 6:30 pm UTC
Total allocation: 10,000,000,000 AXV
Seed Sale supply (10%): 1,000,000,000 AXV
Ticker: AXV
Blockchain: Cardano (ADA)
Token price: 1 ADA = 250 AXV
Trading Pair: ADA/AXV
Minimum contribution: 399 ADA
Maximum contribution: 49,999 ADA
Solid and Transparent Team
The Apexaverse team is as solid as it is transparent (members are accessible via their LinkedIn accounts). It is currently composed of more than 15 people who work on the project daily.
According to Tim Jones: "My experience in energy sector taught me well, we need to manage our resources efficiently in other to conquer the future. Thus, scalability, energy efficiency, and being environmentally friendly – of paramount importance"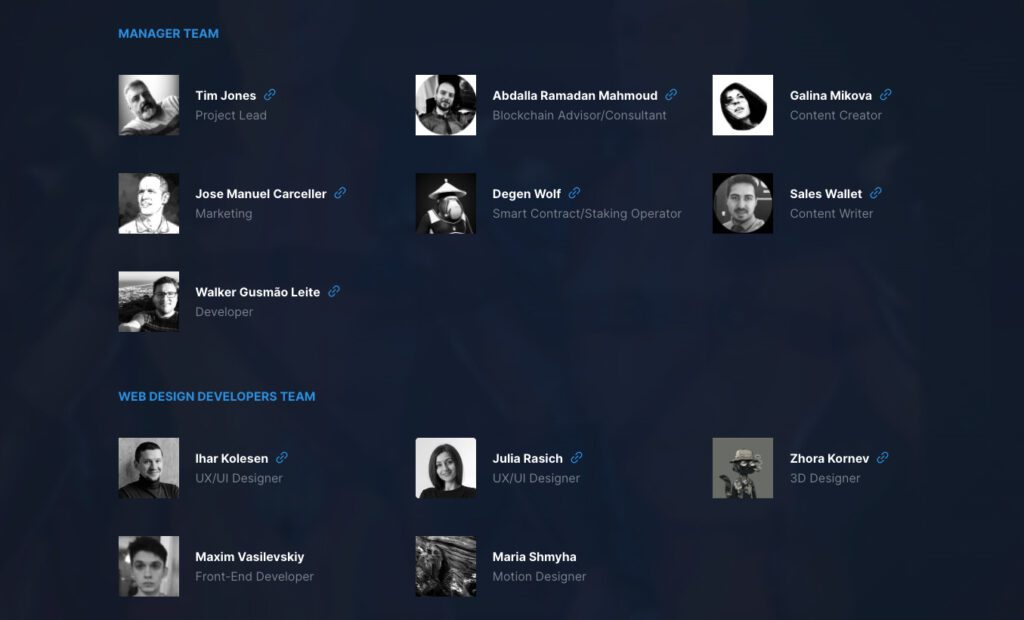 If you have not yet found the area of the company you wish to positively impact with your investment, you can learn about the Apexaverse ICO in the meantime via the project's social media platforms, which is where all announcements will be made.
Find more information about
Website: https://apexaverse.com