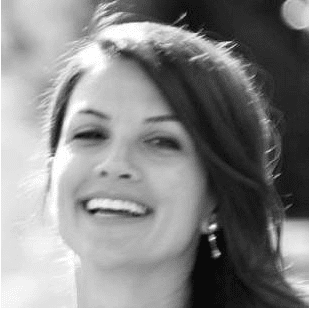 TechBullion sat down with Jessica Merrell, cofounder of 81-c, a company that's pioneering entrepreneurship as an asset class enabling anyone in the world to invest in businesses that would typically never be available to the public.
What's the story behind 81-C?
81-c is a meeting of two minds with a shared goal. Dan Abbate and I come from different backgrounds — he was an entrepreneur, I was a global corporate advertising professional — but we crossed paths at a professional's group in Wellington, Florida. After some back and forth, we realized we shared a lot of the same ideas and values. This included the belief that being successful, enjoying your life and making an impact in the world didn't have to be mutually exclusive.
Our friendship grew as we discussed new business opportunities and our vision for the future. Together we began exploring entrepreneurship, blockchain, and investing opportunities. And one thing stood out to us: too many people lacked access to these business verticals. We asked ourselves why it was so difficult for the average person to invest in entrepreneurship. Why were so few companies available to trade on the public markets? Why do the financial elite have so many opportunities that the majority of people would never have?
We knew we had to create a way for everyone to have an equal opportunity to invest in entrepreneurship. We decided to use a security token offering (STO) as the vehicle to get there because of its global scale and transactional efficiency.
What is 81-C? What do you do exactly?
As we explored the investing, marketing, and blockchain industries, we realized one thing: there's too much jargon floating around. Professionals are up to their necks in industry-specific terms that should be explained simply. They're making conversations about this stuff more difficult, essentially poking themselves in the eyes.
The 81-c company name comes from the comedy troupe The Three Stooges and describes a self-inflicted eye poke. We want things to be simple and digestible for anyone to participate in finance. It's one of the core values of our business.
As a company, we're leveling the playing field for everyone. An IPO, or an unstable ICO, shouldn't be the only way for investors to support entrepreneurs. We offer investors the opportunity to support businesses under the 81-c name by purchasing security tokens.
What problems does 81-C solve?
For the longest time, we've understood the investing system is broken.
There are very few options for companies seeking capital: they can receive funding from VCs and angel investors in early seed rounds, or go through the rigorous IPO process. Both options are time-consuming and expensive, and most small- and medium-sized businesses can't commit those kinds of resources to it.
The system is also broken for the average investor. They don't have many options available for investing in companies. To invest in big corporations, they must wait for an IPO. But VCs, angel investors, and accredited investors absorb most of a company's true value by the time it goes public. The average investor gets only a fraction of the value by purchasing stock.
We want to open up investing to everyone. Any company or investor who wants to invest in entrepreneurship should have the opportunity to do so. We're bringing this to life through our STO.
How do you solve this problem?
We solve this problem by letting anyone invest in the 81-c security token. An STO lets us to do two things: allow small- and medium-sized businesses to access funding, and grant any investor ( accredited or first-time) the chance to invest in the entrepreneur-led business units that make up the operations of 81-c.
Our company supports businesses in different verticals. As part of 81-c, our businesses have access to our processes, technology, and services. This helps the companies scale from day one as business units under the 81-c umbrella.
When an investor purchases a security token, they are investing in the the future of these companies. The investor gets a share in our company, and the companies get access to funding. It's our way to give everyone access to entrepreneurship.
When will the 81-C token sale take place?
We launched our STO on StartEngine on Thursday, March 7th, 2019. We are the first entrepreneur-backed STO offered on a public marketplace to date.
Jessica Merrell's bio:
Jessica Merrell is one of the co-founders of 81-c, a company that's pioneering entrepreneurship as an asset class enabling anyone in the world to invest in businesses that would typically never be available to the public. As an entrepreneur, she's successfully led startups and mid-market growth companies by creating teams and processes that maximize value through gained efficiency. She is also a philanthropist, and believes that enjoying your life and being successful are not mutually exclusive. With her entrepreneurial mindset, she is actively working to create opportunities so others can achieve this balance.
For more information, visit Jessica Merrell at https://81-c.com