Many people transform their appearance and quality of life with the help of a qualified plastic surgeon. However, finding the right one for the transformation is crucial to achieving the desired results. Discover how to choose the best plastic surgeon and begin this exciting journey toward a better self.
Natural and Beautiful Results
Often people are reluctant about plastic surgery because they want results that make them feel better about their bodies. Plastic surgeons like Dr. Joseph A. Racanelli are known for achieving natural and beautiful results. As a result, researching plastic surgeons is critical to find one with aesthetically pleasing results.
Ask About Board Certification
The American Board of Cosmetic Surgery (ABCS) provides plastic surgeons with education, training, and certification to ensure they are qualified to perform specific procedures. Patients should always inquire about ABCS certification to verify the surgeon is competent in the surgery they want. This is particularly important since state medical boards do not have this requirement for plastic surgeons to verify their qualifications to do certain procedures.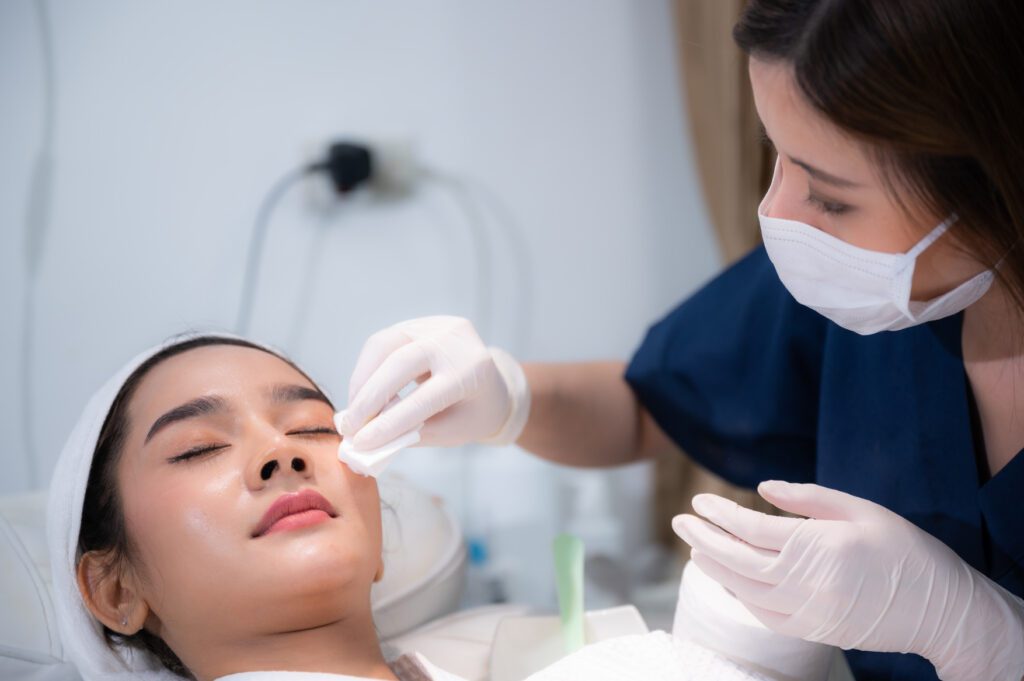 Find an Aesthetic Artist
Beyond certification in a certain area, the best plastic surgeon understands your vision and has experience making it happen. Ask to see before-and-after photos of the surgeon's former patients to determine if you like their artistry. Finding someone who appreciates your aesthetic ensures your happiness with the results for years to come.
Talk to the Surgeon and Staff
Qualifications are critical, but so is feeling comfortable with everyone involved in the surgical procedure. Talk to the surgeon and staff about your questions and concerns to determine if they are responsive and helpful. Reduce the inevitable stress of planning surgery by working with a competent and compassionate team who wants to put you at ease.
Discuss the Specifics
Plastic surgery is meant to transform a body area due to scarring or some other imperfection. As a result, choose a plastic surgeon with experience working on the specific body areas you want to improve. Read reviews, visit websites, and schedule in-person appointments to view photographs of past surgeries to find a surgeon skilled at the type of work needed.
Honesty and Trust Matter
An honest plastic surgeon who explains the procedures and the possible outcomes is the best choice. The right surgeon will truthfully answer questions rather than sell procedures to ensure the patient is satisfied with the results. When it comes to making a transformation in your appearance, always choose a surgeon you trust based on realistic interactions.
Talk to Others
One of the best ways to find a skilled plastic surgeon is by asking for recommendations from people who are satisfied with the results. Plus, talking to patients about their experiences allows you to see the surgeon's work firsthand. Word-of-mouth is an excellent way to learn about plastic surgeons who are qualified and dedicated to making their patients happy.
Pay Attention to the Detail
When visiting potential plastic surgeons, pay attention to detail to ensure the procedure goes smoothly. For example, inspect the facilities to see if they are clean and modern, then discuss any concerns with the staff to determine their response. Finally, take your time in the selection process to find a plastic surgeon who makes you confident about moving forward with the desired procedure.
Review the Budget
Cheaper is definitely not always the best choice when it comes to plastic surgeons, especially since patients could live with the results for years. However, some procedures might not be covered by insurance and require paying out-of-pocket. Always review all resources, including savings and financing options, to find a plastic surgeon that fits your goals and budget.
Check Out the Facility
Vet the facility where the surgeon performs surgery to ensure quality throughout the procedure. Verify the facility is properly licensed by the state and possesses all necessary certifications for plastic surgery. Also, the facility should be comfortable and provide all surgery and recovery necessities.
Use these tips to find a plastic surgeon who understands your needs and is qualified to achieve your goals. Working with a competent plastic surgeon helps people improve their appearances and perspectives. Contact a reputable plastic surgeon today to learn more about making this incredible transformation.