Modern uses of AI like Chat GPT have taken the world by storm. AI based applications are becoming a norm and there seems to be no stopping the synthetic constructs. While it takes a significant time to teach AI through different means to bring these to a point where they can give meaningful results, the efforts are worth it.
But one area of AI implementation that is changing the world is speech to text. It doesn't matter which walk of life you are from or what your profession is. There is always a time (sometimes every day) where one has to jot down notes or text as another person speaks. From creating subtitles to interviews to even school lectures – taking notes is a part of our life.
Alrite: Making Audio Transcription Easier
Let's face the truth: taking long notes during meetings or in the class is boring. It also creates a distraction. You can either concentrate on what is being discussed or note it down, but not both at the same time.
Alrite allows you to do that. Instead of you smashing down on your keyboard, you can simply record the conversation and upload it for AI powered Alrite to make a transcription for you. 
The best part? Unlike other speech to text, the audio transcriptions are not limited to native English speakers. Alrite can recognize almost any accent and even different languages (German, Spanish and Hungarian, etc.).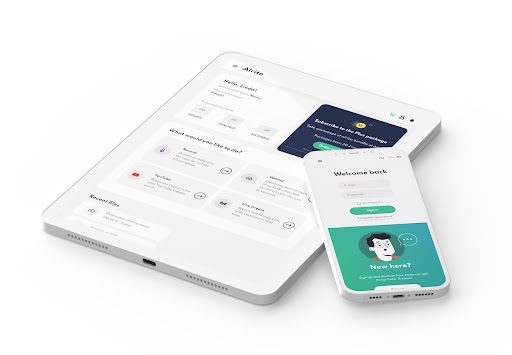 Real Time Translation And Audio Transcription
Language shouldn't be a barrier. If you or your team members have a hard time communicating with each other because of different backgrounds in spoken languages, Alrite's Alive feature, and its real-time transcription is just what you need.
Subtitles for Videos and Presentations
Another feature of Alrite is its automated transcriptions, right into your videos or presentations. This is exceedingly helpful for Vlogs and corporate professionals alike. Integrating subtitles is helpful in a number of scenarios, ranging from helping people to read what is being said to aiding the hearing impaired.
With Alrite, you can upload the video or presentation and have the subtitles integrated automatically, even hardcoded if you want it.
As usual, the Alive feature can also be used in real time too!
Why Alrite is The Best Solution?
A summed up answer: Alrite is AI powered. Using advanced machine learning algorithms, Alrite provides an automated audio transcription that is accurate. The intelligence models have an uncanny accuracy of 95% for spelling and even punctuation.
Alrite can also differentiate between people and their voices within the same audio or video, allowing you to label them accurately within your conversation.
Caption editing gives users the complete control over making finer adjustments they require according to their needs. Videos can even be then hardcoded with the subtitles and captions for a permanent record.
With everything stored on the cloud, users can take advantage of the advanced audio search capabilities of Alrite and jump directly to a file and time where specific words or phrases are used, saving hours of manually going through each file to locate the exact place and occurrence.
Alrite is available on nearly every popular browser like Google Chrome and Firefox so you don't have to worry about accessing it from different computers. But Alrite makes speech to text truly mobile, thanks to its mobile app that you can carry in your device and use it wherever you are.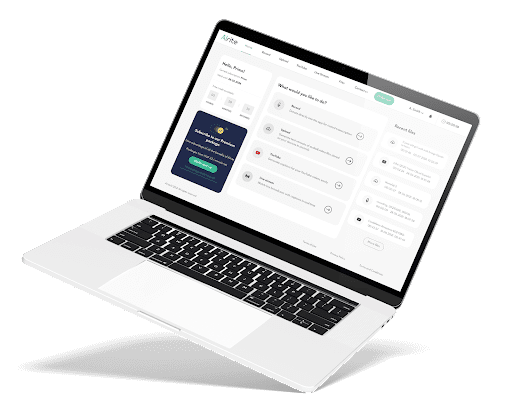 Alrite is Leading the Revolution
Used by a wide variety of people who come from different backgrounds, Alrite today is used for office works, education, media, call centers and other personal uses. To date there are more than 50,000 registered users. Alrite has helped them transcribe and convert speech to text for more than 4.65 million minutes of audio/video.
Alrite is available for both personal and professional use, with a wide variety of packages that suit every kind of user.
The Starter package contains 1 hour of timeframe with 30 minutes added per month. For regular users, there is a Lite package ($0.07 per minute) that comes with live transcription, prerecorded audio and video speech to text conversion and even includes social media video support such as YouTube, Facebook and TikTok. The Plus package ($0.10 per minute) has all the bells and whistles of the Lite and comes with video captioning with permanent burned-in captions.
Corporate packages start at $0.11 per minute (Prime Package) that offer additional support such as Helpdesk, timestamp-based transcripts and unlimited user management. Their top of the line Premium Package has everything, including priority access to helpdesk, more advanced transcription and captioning for videos and social media.
If you are a kind of a person who has to type a lot, hold meetings or in the media businesses who requires text services, Alrite is the most advanced AI based speech to text service you can have.