AllStars Digital (ASD) has announced a new partnership that will leverage Aurora Chain – a high-performance, 3rd-generation blockchain platform – to help create a new market for crypto. ASD facilitates the creation of sports-based alternative digital assets; by tokenizing the performance of athletes, clubs, and other participants in the sports industry, ASD plans to roll out an expansive list of player-based digital asset offerings. Aurora Chain has a comprehensive suite of built-in blockchain-focused features to offer a wide range of new trading and investment opportunities to people around the world in the form of tradable performance-based sports indices. 
This partnership has been a long time in the making and was facilitated by GDA Capital, which helps innovative digital firms bridge the gaps between blockchain technology and traditional finance. It has been an instrumental player in bringing ASD and Aurora Chain toward fulfilling this new development.
Building Data-Backed Proprietary Ranking Indices
AllStars Digital currently has access to proprietary, performance-based pricing and benchmark indices that it will use to build an accurate and transparent ranking system for performance-based digital asset valuations. Using its expertise in this technology, which has already been successfully applied in the traditional financial markets, ASD will combine AI and blockchain tech to deliver quantifiable value rankings for the performance of sports athletes. By creating these types of data-backed value rankings, a new generation of sports traders can participate in a range of investment and speculation opportunities in a market that never before existed.
According to ASD's COO Marc Aspinall, the partnership will help reimagine what is possible in the sports-based digital asset space. }It will help sports betting gain more mainstream adoption thanks to the creation and pricing of a new class of assets based on their holistic value and the new trading opportunities that exist for those valuable assets, and it will also help a wide range of sports and brands – from cricket and football to basketball, e-sports, and more – make meaningful inroads with new, sophisticated traders and participants in the rapidly growing Web3 space," he said.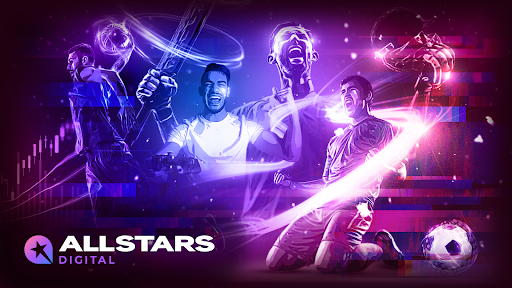 Aurora Labs CEO Alex Shevchenko said that integrating its suite of products and offerings with ASD's platform will allow sports fans, players, celebrities and other stakeholders around the world to seamlessly participate in new experiences of the blockchain-based sports world.
Using a complex yet fully-audited algorithm, ASD will build a comprehensive database of in-game statistics, such as goals scored, assists made, tackles and more. These statistics will be used to create a bird's-eye view of how the peer group within that sport is performing. Condensing all of that data into a single, measurable, and easily comparable and balanced performance metric that accurately ranks all players in a sport irrespective of their position, ASD assigns now makes it possible to gauge the value of an asset (and price the asset accordingly) based on how well someone does in their sport. The platform even accounts for differences in the position each player plays.
In this way, ASD provides its vision (watch the video) for what sports betting should be, and it will provide new opportunities for sports staking, trade, and speculation for players and interested parties all around the world, and the formal launch of the platform promises to be one of the most exciting Web3 launches of this year.
By leveraging Aurora Chain, ASD will be able to provide integrated blockchain development for the AllStars Chain (an upcoming feature), as well as support for multiple development languages and a decentralized app distribution system for the AllStars dApps program. The new partnership will also provide ASD with access to Aurora Chain's enterprise-grade technology platform, as well as advanced security, superior processing power, an automatically upgradable blockchain, and a multi-chain parallel network that is compatible with multiple consensus mechanisms.