AllianceBlock is building the world's first compliant decentralized capital market and was one of the topmost promising startups at the 2019 Money20/20 event in Amsterdam.  The Dutch-based AllianceBlock announced the completion of its Token Generation Event (TGE)  to revealed its ALBT Token.  The launch from Utrecht came after more than two years of development and a private sale, which helped raise $0.5 million and was 1,200% oversubscribed. We asked AllianceBlock's founder and CEO Rachid Ajaja about the importance of this announcement.
Hello Rachid, can you briefly describe what AllianceBlock is about? How are you planning to bridge traditional finance and DeFi?
Our ecosystem streamlines issuance, validation and clearance while integrating a progressive regulatory and compliance framework in order to reduce costs and increase efficiency. Basically, AllianceBlock will unlock trillions of dollars of capital for DeFi.
Currently, financial institutions cannot enter DeFi because of lack of regulatory compliance, even though they are aware of the advantages DeFi can bring, such as saving time and costs, and the innovative models that could evolve into significant opportunities. Their hands are usually tied by regulators. Being able to plug into bank's legacy systems and provide cross-border regulatory compliance through a single protocol ensures that financial institutions can benefit from the advantages that DeFi have to offer.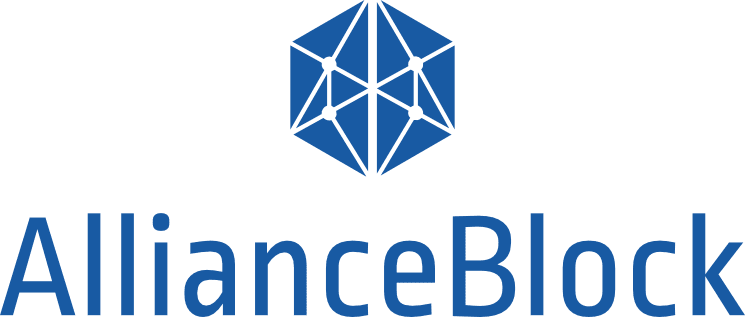 The announcement today mentions your Token Generation Event (TGE).  You also talk about building the first globally compliant decentralised capital market. Can you share more about this very ambitious goal?
By having a team with extensive expertise in both TradFi and DeFi, we have the foundation to be able to build a globally compliant decentralised capital market. To bring this ambitious goal to life, we spent a lot of time in Europe's best incubators such as StationF and Level39. Level39 is the same incubator that incubated Revolut, which is now valued at 5 billion USD. The time we spent there was extremely useful for ensuring that our product will really meet the needs of our target market.
We have worked in stealth mode during that time. We focused on getting to know the actual problems and limitations plaguing the industry. We didn't want to become another project just blindly building something that would never work. We took the time to meet with large financial institutions, which helped us shape the AllianceBlock Prometheus Protocol. The Token Generation Event is just the very first and important step for us and it opens doors into the secondary market.
You were in a development mode for over two years.  When are you planning your product launch?
Following our roadmap, we aim to have Prometheus Protocol v1.0 in the first quarter of 2021. We will do heavy stress testing with institutional partners on our Prometheus Testnetand, and we also aim to start the distribution of Institutional, Data and Service Nodes. Our mainnet launch is planned for Q2 2021, and we are very confident that we will stick to these timelines.
What is Prometheus Protocol and how will it be able to help achieve your goals?
AllianceBlocks's Prometheus Protocol allows traditional financial institutions to participate in the DeFi ecosystem. The ecosystem collapses multiple layers of traditional investment banking in order to streamline issuance, validation and governance while integrating a unique regulatory and compliance framework. The most important parts of the AllianceBlock Prometheus Protocol is the data governance and compliance with regulations, such as GDPR. This is also very important in order to build a decentralised capital market. Traditional financial institutions cannot move without compliance.
Decentralisation of data will be supported through the use of Holochain's DHT architecture. Users will have the option to regulate its own user data and decide on what to share. This makes AllianceBlock inherently GDPR compliant. As each peer maintains its own data, a community of peers contributing, responding, voting or investing will shape the envisioned (agent-centric) social network. Hence, peers will get rewarded for sharing their personal data, creating a sovereign peer-to-peer experience.
You have an amazing team with lots of experience at major traditional financial institutions. How will they contribute to your project's success? 
Our combined experience at financial institutions, such as PostNL, Barclays, BNP Paribas, VINCI, Goldman Sachs and JPMorgan is surely an advantage. We understand the ins and outs of the industry and of course we are very well connected in the traditional finance world. This has already helped us start fantastic relationships and it will be even more helpful to onboard more ecosystem partners. 
The feedback we have received so far from the traditional finance world is amazing; we can see a lot of interest in our product. And we sure have a lot more in the pipeline in terms of partnerships and ecosystem participants.
Could you tell us more about your most recent partnership announcement with Orion Protocol? What are you working on together?
Orion Protocol is a project that we have been friendly with for some time and we share two of the same advisors, Pranav from Woodstock Fund and David from Holochain. While we share the same goal of mainstream adoption, we approach it in a very different but complementary way. 
By building a bridge between traditional finance and DeFi we are opening up to potentially  vast amounts of capital to be invested into DeFi. Orion has built the most advanced liquidity aggregator that pools together the leading exchanges and provides access through one easy to use interface.
Together we can facilitate the secure, compliant, and simple flow of capital from traditional finance into many of the leading DeFi projects currently listed on various exchanges.
This partnership is a perfect symbiosis of two companies working jointly towards mainstream adoption of crypto.
Thank you Rachid, and best of luck to AllianceBlock!