In this interview with TechBullion, Natallia Miranchuk, CEO of Soula will be sharing more insights with us on how technology is assisting women during pregnancy. This interview is influence by  a recent study that shows women who received doula care had significantly lower postpartum depression/anxiety by 57.5% and the Soula app, a new AI virtual assistant that empowers every pregnant woman to embrace the best mother within herself.
Please tell us more about yourself?
My name is Natalia Mirancuk, founder and CEO of Soula.Care.  I am proud to be a professional with over 15 years of experience leading projects in maternity and parenthood care, a doula and a coach, and a mother of 2 amazing boys. I have founded and led projects in newborn photography, worked with over 3500 newborn babies, showcased in 10 exhibitions, and taught over 850 students all over the world. I have collaborated with USAID, UNFPA, WHO, and UNICEF for Belarus, reaching over 350k women in education and support projects for pregnancy in Belarus. All that said, I understand the importance of emotional support and care for women at any stage of motherhood. That is why I have founded Soula, an innovative AI-based mobile app that assists pregnant people and future parents by providing 24/7 support throughout pregnancy, postpartum, and any parenting-related issues or questions.
What is Soula and how can it help during a pregnancy journey, could you give us an outline of the services you provide at Soula Care?
Soula is a virtual assistant mobile app that combines AI-powered customizable chatbot, pregnancy tracker, daily planner and vast content library. The app leverages advanced AI technology and the expertise of doulas and other pregnancy and parenthood professionals  to become the ultimate destination for people during their pregnancy journey. The personalized AI-based chatbot feature offers nuanced communication and a daily support program available 24/7, providing emotional support without criticism or judgment. Soula also provides access to an extensive library of evidence-based, structured content, a pregnancy planner & tracker, and personalized support, all in one convenient app. Soula brings together the knowledge and experience of top professionals. 
How can Soula assist in reducing postpartum depression/anxiety and maternal mortality rates, could you enlighten us more on how this works and what is available for new mothers?
Soula helps get maximum joy and pleasant emotions from these periods, and not deal with fear, pain and mental health issues that may arise at moments, alone. It is extremely important to have someone who says "you are enough" during these key periods of life, and Soula does just that.

Our secret is in combining the expertise of a wide community of birth workers in the US with cutting-edge AI technology (chatbot based on GPT technology) to inform, support and empower all the people that come to us. When passing these stages with proper support, the person feels self-empowered, gains new skills and reveals the best version of themselves in all the aspects of life: parenthood, partnership, work, community etc.
Moreover, Soula is available 24/7, so you can ask a question or seek advice at any time, not within a doctor's working hours, and you won't get any judgment no matter what the question may be. 
As the world's first AI doula app, Soula is breaking new ground in the field of maternal health and is set to transform the way women approach pregnancy and motherhood.
Is Soula only available to pregnant women or would it be useful for families with young children too? Can Soula Care provide digital doula services for women who live in rural areas or have limited access to healthcare facilities?
While Soula is primarily designed to provide support and information to pregnant women, the app can be useful for families with young children as well. Soula offers evidence-based, structured content and a personalized AI-based chatbot, which can be helpful for parents looking for information and support on their child's development.
Soula Care, the digital doula service offered by Soula, can also be particularly useful for women who live in rural areas or have limited access to healthcare facilities. The app provides round-the-clock support and access to expert advice, making it easier for women to get the information and support they need, regardless of their location.
Can receiving doula services reduce the likelihood of cesarean delivery, how does doula care lead to improved birth outcomes, such as shorter labor duration and fewer instances of assisted delivery?
While doula care cannot guarantee a specific birth outcome, studies have shown that receiving doula services can reduce the likelihood of cesarean delivery, shorten labor duration, and decrease instances of assisted delivery. According to a Cochrane Review, women who received continuous support from a doula were 39% less likely to have a cesarean delivery compared to women who did not receive doula care. The review also found that women who received doula care had a 25% reduction in the length of labor and were 15% less likely to use pain medication. While Soula cannot provide physical doula care, it does offer digital doula services and can be a great help for a physical doula as well.

How does the AI-based app provide evidence-based information to support expecting mothers and how can the platform offer personalized support and guidance specific to each pregnant woman and new mothers?
Soula leverages advanced AI technology by combining the power of GPT-based chat with the knowledge of doulas and other pregnancy and parenthood experts. By using an expert knowledge base and special instructions, our chat-bot generates more factual and helpful responses. Instead of generating answers from memory, we prompt ChatGPT to summarize relevant articles and facts and generate emotionally engaging responses based only on the extracted facts. 
In short, the AI is constantly being fed expert-approved information and learns from the questions our users and team asks them, and becomes more and more proficient in understanding specific needs of a person based on context. We plan for the engagement and helpfulness of our chatbot to be the same or better than that of a human expert. With Soula, you get the communal knowledge of thousands of experts in one app, and get the information however and whenever you need it. 
With AI at the forefront of our solution, we have gained the support of incredible mentors skilled in technology: Andrei Kulik (Google, AIMatter, One Soil etc.), an angel investor with over 22 years of experience in software development, and Aliaksei Severyn (PHD, worked with Google Assistant), an expert in natural language generation. With their guidance, Soula recognizes the significant potential for technology to improve maternal well-being worldwide, especially in countries with limited resources. 
How easy is it to access round-the-clock support through the app? Are there any costs involved in using Soula's services, or is everything completely free for moms-to-be?
Right now, the app is completely free. It may change in the future for some features, but the app will remain accessible. We realize that doula services can be quite expensive and may not be available 24/7, that's why Soula is inclined to provide access to a team of experts at any time, in the most accessible and affordable way.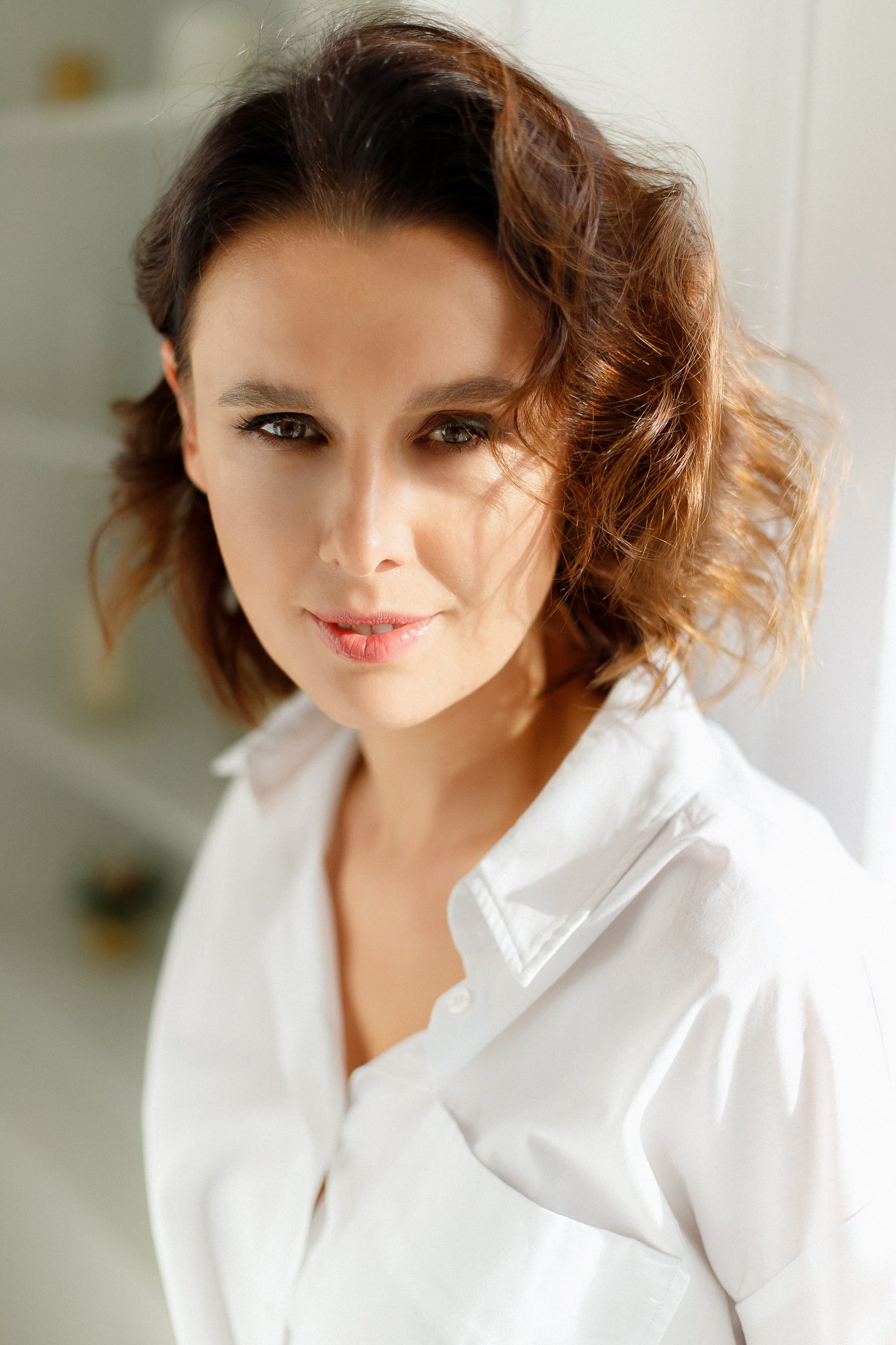 Is Soula an alternative to traditional doula care or can it work in conjunction with a physical doula? How does this work?
Soula can and should work in conjunction with a physical doula and other pregnancy and parenthood educators and experts. While traditional doula care involves face-to-face interactions with a trained professional, Soula offers personalized guidance and round-the-clock support through its chatbot feature, content library, and pregnancy tracker. Soula can complement the services of a physical doula, providing mothers with access to additional resources and support, especially during off-hours when a physical doula may not be available.
Can you share any success stories from other women who have used the app before and benefited from the Soula services?
We have a user named Emily, a first-time mother. She was feeling overwhelmed and anxious throughout her pregnancy. She had many questions and concerns about her changing body, labor, delivery, and postpartum recovery, but didn't have anyone to turn to for reliable information and support. That's when she discovered Soula.
As Emily's due date approached, she became increasingly anxious about labor and delivery. But Soula was there to support her every step of the way. The app provided her with a virtual birth professional to guide her through the process, and she was able to use the app's tools to track her contractions and communicate properly with her care team.
Thanks to Soula, Emily had a positive birth experience and felt supported throughout her postpartum recovery. She continues to use the app to track her baby's milestones, and we are very proud of the progress she has made as a mother and the care she gives herself and her baby. 
Here are her own words about Soula:
"Soula has been a game-changer for me. As a first-time mom, I had so many questions and concerns, and no one to answer them. The daily check-ins with Eiwa (my chat-bot) made me feel like I had a friend with me every step of the way, and I especially loved daily affirmations that kept me in high spirits even when I wasn't feeling well. I can't imagine going through my pregnancy without Soula by my side, she became the only family I had at that time."
What are you currently working on, any available opportunities for investors or partnerships on the Soula project. Do you have more tips for our readers today?
Right now we are working on improving our product even further. We are increasing the precision of our chatbot's recommendations and making it even more customized, so each user has a completely personalized and positive experience. We are also committed to both widening our content library and cover even more topics related to pregnancy, postpartum and early parenthood, and deepening it by involving even more experts in creating and reviewing it. We also have high hopes on our daily planner, because we know how important but hard it is for pregnant people and early parents to keep things organized, and we want to make every step of their journey easier and therefore more enjoyable. 
We offer several opportunities for investors who also see the world the way we do and want to make pregnancy, birth and parenthood experiences better. You can connect with me directly and learn more about our plans: Natallia Miranchuk, CEO/Founder +35799188876, n.miranchuk@soula.care www.soula.care