Following their fourth annual study concerning UK investor attitudes and behaviour, the Investor Index has concluded that investors are showing increased signs of self-centredness. Old school investors have been traditionally wary about rocking the boat. They tend to minimise any unnecessary risk-taking and revert to maintaining the balance of their investment portfolios, but is that now beginning to change?
Recent crises such as the Covid-19 pandemic, the Russian invasion of Ukraine, the shortage of grain and the disruption of gas supplies, on top of which the UK experienced the disastrous Liz Truss budget, have all helped to pave the way to the current cost of living crisis. It's led to some investors, particularly among the young, beginning to challenge the cost/benefits of financial advice.
Self-reliance is the new selfishness
Senior strategist of the AML Group, Sarah Nunneley, is reported as saying that in recent times the state of seemingly constant crisis has led many people to believe that they should take control of their own futures and that it has caused many to consider investing as a possible path to future wealth.
Head of strategy at AML, Christian Barnes, believes that the global challenges facing us at present appear to be increasing the belief that investors have the ability to make their own investment decisions, branding this as self-reliance being the new selfishness.
The investment goalposts are shifting
According to the statistics published by the Investing Index, 81% of young investors are now shopping around for better financial deals, while 67% are thinking of using financial providers they haven't heard of before. In contrast to the 53% to 22% figures, respectively, of over 65s who may be shopping for the best investment rates for over 60s.
It's not just about financial providers. There is also a shift in attitude in terms of investment goals among young investors. While many hold purchasing a property as an ultimate investment goal, 59% have shelved their plans to do so because it is no longer practical given the current cost of living crisis.
The pressures of the cost-of-living crisis are also having an effect on ESG (Environmental, Social, and Governance) investing. While there has been a significant increase in ESG interest and investment in recent years, between 2022 and 2023, this has tailed off significantly from 44% to now only 38%.
The turn towards AI and Robo advice
The Investor Index found that although approximately 50% of investors overall exhibit keener interest in robo-advice, that percentage rises to 58% in the 18- to 34-year-old group of investors, with 49% of the 35- to 44-year-old group also saying they prefer Robo advice over traditional financial advice.
As far as the future of financial advice goes, approximately 25% have used AI search engines such as ChapGPT, with a stunning 73% being of the opinion that AI could be the way forward in terms of financial advice both now and in the future.
But it's not just younger investors. Some older investors, too, are beginning to share this opinion. Could it be that the rise of the machines is no longer an Arnie Schwarzenegger fable?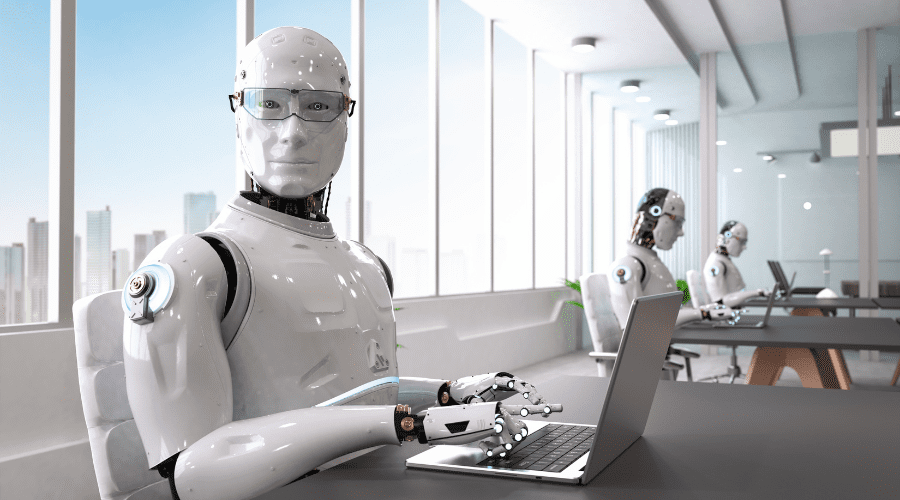 AI as the future source of financial advice
There appears to be an overall ever-widening gap between the breed of new young investors and the "old school." The new kids on the block are not just entertaining AI and Robo financial advice and reconsidering asset types, it also stretches to income streams and retirement. They no longer see retirement as being an end-of-work goal but rather as a diversification with opportunities for adjustment and entrepreneurship.
However, there is a concern that relying on sources for financial advice, such as online influences and ChapGPT, could make young investors more vulnerable as such sources are unregulated.
It could be that the industry as a whole, including providers, has a duty of care to watch over and warn these young, perhaps overconfident, investors to a certain degree. However, it also means that providers and advisers should themselves be responding to opportunities to change in order to fulfil the unmet needs of these newbies with a view to taking them and their philosophies and ambitions seriously and meeting them halfway.
Whilst AI is having much more influence on young investors and some experienced investors too, as previously mentioned it is unregulated and, in some instances, is not up to date with the latest facts and figures.
The fact is that AI and robo-financial advice are here to stay. 18- to 34-year-old investors see robo advisors as being:
More accessible than conventional financial advisers (67%)
A good way to get new investors started (67%)
The future of investing (66%)
More preferable to use than a conventional financial adviser (58%)
That's an average of 64.5% in favour of going down the Robo financial advice route.
If we then take a look at ChapGPT, statistics from the Investor Index, it shows that only 11% of 18 to 34-year-olds have never heard of it, while 69% have, and 20% have already used it.
The writing is on the wall
Some leading conventional financial advisers and personal wealth offer Robo financial advice, with significantly lower fees than actively managed investment portfolio advice. It is a step in the right direction.
The new breed of investors have developed resilience, knowledge and a certain numbness to the continuing cost of living crisis. They are actively prepared to seek out new providers and products, staring into a digital financial future where AI and Robo advice will become king. Conventional providers and advisers take note.