Agelocer is a new generation of Chinese mechanical watch company founded in 2013, mainly engaged in movement research and development and watch manufacturing. Agelocer has given new design inspiration to mechanical watches, developed more high-quality Chinese movements, and is committed to creating mechanical watches that are loved by young people. Agelocer adheres to original design and independent research and development of the movement, and has unique insights and pursuits on watchmaking technology. The product team supervises the entire process from design and drawing, plate making, accessory production, manual assembly, and testing. All employees continue to work hard on the way to achieve advanced craftsmanship.
Agelocer has made good achievements in the field of intellectual property, patents, copyrights and design awards have also received international recognition in recent years. At the same time, it has also won the 2020 London Design Award, 2021 Italy A Design Award, and 2021 Berlin Design Award. It has stood out from thousands of entries from all over the world and has been recognized by the international design community.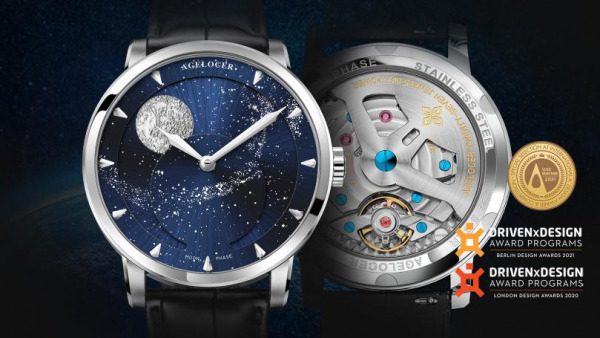 Agelocer invests heavily in technology research and development, so they have the ability to develop their own movements. Each movement is composed of hundreds of hand-finished parts. From design to production, it takes at least 10,000 hours of research and development. Only by strictly controlling production can China's new era quality movement be created. The new generation of Agelocer movement has a power reserve of 80 hours. Based on this technology, Agelocer has developed more different styles of movement and continues to create pioneering and original movements.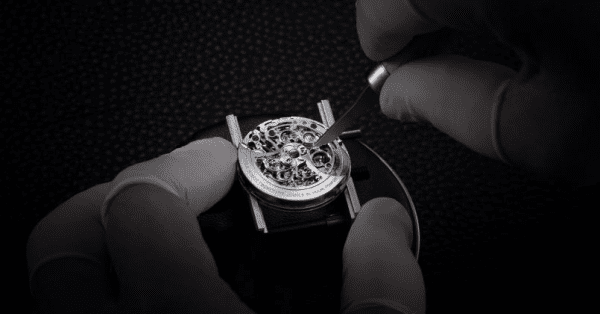 Agelocer has unique insights and pursuits on watchmaking technology. The product team conducts in-depth cooperation with industry-leading watch factories, and supervises the entire process from design and drawing, plate making, accessory production, manual assembly, and testing. It is the unavoidable mission of every employee of Agelocer to participate in the entire production process of each watch and strictly control the quality of the watch on the front line.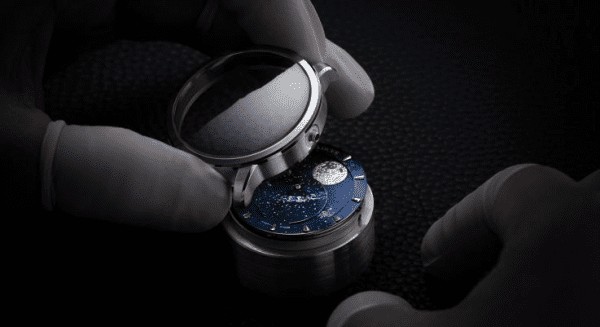 When a new watch series is released, it needs to undergo special performance testing to confirm that the design of the watch is in line with daily usage habits. According to the characteristics of the watch, Agelocer will perform tests on the watch including chronograph test, drop test, weather resistance test, waterproof performance test, and accelerated aging test of the watch and strap. At different stages of the assembly of the movement and after the movement is assembled, the Agelocer team will use a variety of test methods to test each watch individually. Testing is performed manually by professional testing personnel to ensure that the watch meets Agelocer's quality standards.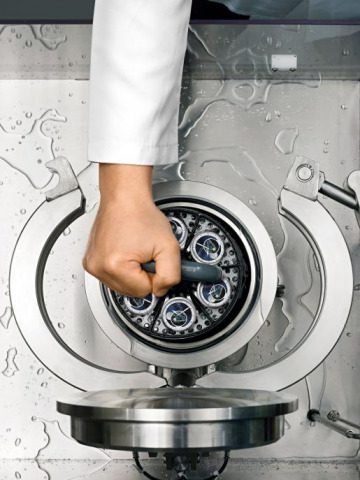 Agelocer has always been unremittingly researching the development and application of new materials. It uses precision polished high-tech ceramic material to make the watch case, which is as smooth and moist as jade, and is comfortable to wear. At the same time, it makes the watch itself lighter, stronger, wear-resistant and corrosion-resistant.
For Agelocer, innovation never ends. The Big Bang series abandons the flat and monotonous design of traditional watches, and uses advanced technology to realize three-dimensional multi-level mechanical dials, expressing the connotation of mechanical watches with the least space. Agelocer strictly controls the thickness, height and hands length of each layer of the dial, and reserves appropriate space to achieve an ultra-thin space with a thickness of 2.4mm to contains the 4-layer hollow structure of the dial and the interleaved design of the pointer. The design has won the World Design Award three times and has been recognized by the international community. (2020 London Design Awards、2021Berlin Design Awards、2021A' DESIGN AWARD)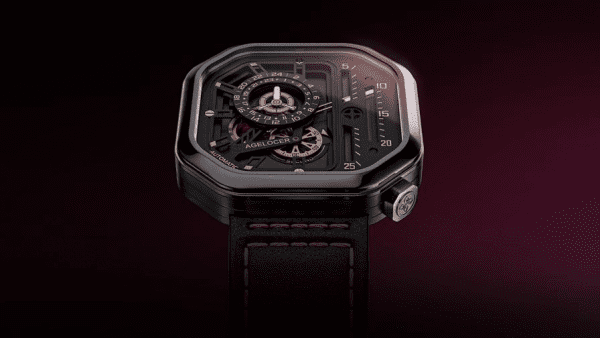 The sapphire tourbillon is another design masterpiece of Agelocer designer. The dial and the caseback are exquisitely polished and cut by hand from a whole piece of sapphire crystal, crystal clear with anti-glare treatment. Sapphire crystal is known for its hardness, with a Mohs hardness of 9, second only to diamond. Because of the hardness of sapphire crystal, the processing difficulty and loss rate of sapphire crystal are also extremely high, so sapphire crystal is rarely used to make watch cases in the watch industry because of its high cost. The sapphire case is transparent, and the dial and movement are clearly visible, which perfectly demonstrates the clear mechanical aesthetics and makes people fall in love with it at a glance.