Yes, Aerosmith is going on a farewell tour called "The Peace Out Tour" which will start on September 2, 2023 in Philadelphia and end on January 26, 2024 in Montreal1. The tour will have 40 stops in North America
You can buy tickets for the Aerosmith Farewell Tour online through all official outlets, including Ticketmaster and individual venue websites1. You can also find more details and ticket information on Yahoo Entertainment.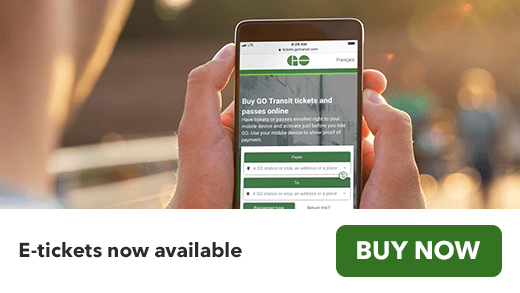 Tickets to see Aerosmith in concert go on sale to the public on May 5 at 10 a.m. on Ticketmaster.
However, fans can also find tickets on secondary market sites, such as StubHub, Vivid Seats, TicketNetwork and TicketCity.
It is common for legitimate speculative tickets to show up on the resale market first. However, prices could be higher than when they go on sale to the general public.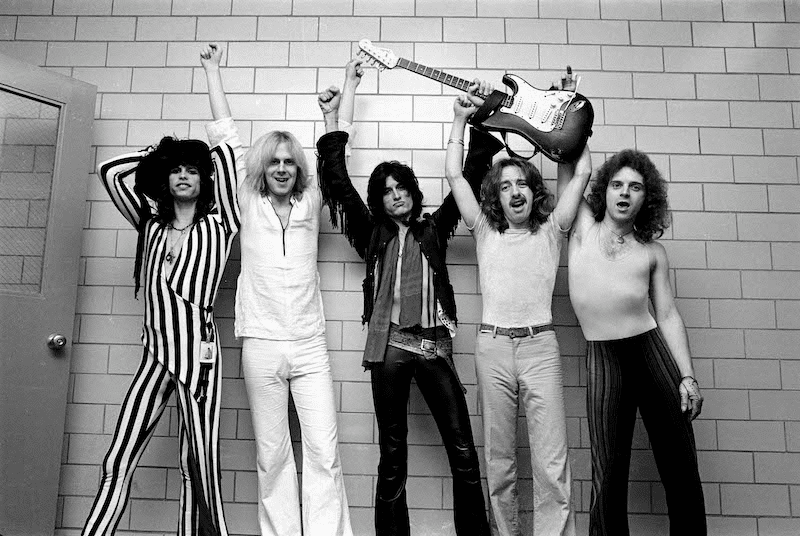 Aerosmith 2023-2024 North American Tour Dates with The Black Crowes:
09/02 – Philadelphia, PA @ Wells Fargo Center
09/06 – Pittsburgh, PA @ PPG Paints Arena
09/09 – Belmont Park, NY @ UBS Arena
09/12 – Toronto, ON @ Scotiabank Arena
09/15 – Chicago, IL @ United Center
09/18 – Detroit, MI @ Little Caesars Arena
09/21 – Cleveland, OH @ Rocket Mortgage FieldHouse
09/24 – Raleigh, NC @ PNC Arena
09/27 – Washington, DC @ Capital One Arena
10/11 – Tampa, FL @ Amalie Arena
10/14 – Atlanta, GA @ State Farm Arena
10/17 – Charlotte, NC @ Spectrum Center
10/20 – Sunrise, FL @ FLA Live Arena
10/23 – Austin, TX @ Moody Center
10/26 – St Louis, MO @ Enterprise Center
10/29 – Indianapolis, IN @ Gainbridge Fieldhouse
11/01 – San Antonio, TX @ AT&T Arena
11/04 – Tulsa, OK @ BOK Center
11/07 – Dallas, TX @ American Airlines Center
11/10 – Omaha, NE @ CHI Health Center
11/13 – St Paul, MN @ Xcel Energy Center
11/16 – Kansas City, MO @ T-Mobile Center
11/19 – Denver, CO @ Ball Arena
11/22 – Salt Lake City, UT @ Vivint Arena
11/25 – Portland, OR @ Moda Center
11/28 – Seattle, WA @ Climate Pledge Arena
12/01 – San Francisco, CA @ Chase Center
12/04 – San Jose, CA @ SAP Center
12/07 – Los Angeles, CA @ The Kia Forum
12/10 – Phoenix, AZ @ Footprint Center
12/28 – Newark, NJ @ Prudential Center
12/31 – Boston, MA @ TD Garden
01/04 – Cincinnati, OH @ Heritage Bank Arena
01/07 – Louisville, KY @ KFC Yum! Center
01/10 – Nashville, TN @ Bridgestone Arena
01/13 – Knoxville, TN @ Thompson-Boling Arena
01/16 – Buffalo, NY @ KeyBank Center
01/19 – New York, NY @ Madison Square Garden
01/23 – Columbus, OH @ Schottenstein Center
01/26 – Montreal, QC @ Bell Centre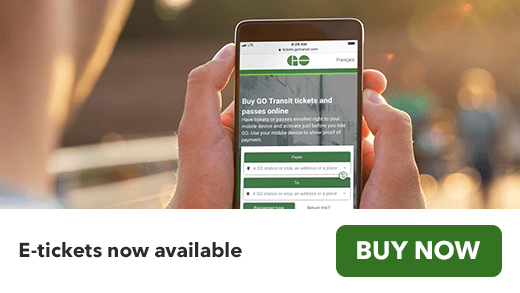 Aerosmith's discography continued
Aerosmith's discography also includes,
Done with Mirrors (1985)

Permanent Vacation (1987)

Pump (1989)

Get a Grip (1993)

Nine Lives (1997)

Just Push Play (2001)

Honkin' On Bobo (2004)

Music From Another Dimension! (2012)

1971: The Road Starts Hear (2022)
Aerosmith's discography
Aerosmith has a wide discography as the band got together 50 years ago.
Their discography includes,
Aerosmith (1973)

Get Your Wings (1974)

Toys in the Attic (1975)

Rocks (1976)

Draw the Line (1977)

Night in the Ruts (1979)

Rock in a Hard Place (1982)
Aerosmith's hit songs
Although an official set list hasn't been announced for Aerosmith's farewell tour, loyal fans are expecting them to play their classic hits.
Their top songs include,
Dream On

I Don't Want to Miss a Thing

Sweet Emotion

Walk This Way

Crazy Cryin'

Dude (Looks Like a Lady)

Rag Doll

Jaded

Angel

Water Song/Janie's Got a Gun

Come Together
About Aerosmith
Aerosmith, the legendary rock band that has been entertaining fans for over five decades, has announced their farewell tour called "Peace Out" in 2023. This tour is sure to be one of the biggest events in the music world, as fans will have the chance to see the band live on stage one last time. Tickets for all of the shows are available now on TicketNetwork.com.
Aerosmith's "Peace Out" farewell tour promises to be a major event in the world of rock music. With shows scheduled in cities across North America, the band will be bringing their iconic sound and stage presence to audiences around the continent. Whether you're a longtime fan or just discovering their music, an Aerosmith concert is an experience you won't want to miss.
To purchase tickets for Aerosmith's "Peace Out" farewell tour, head over to TicketNetwork.com. We have a wide selection of seats available for all of the shows, so you can find the perfect spot to enjoy their legendary music. Our secure online platform makes it easy to purchase your tickets, and our customer service team is always available to help if you have any questions or concerns.
Aerosmith's "Peace Out" farewell tour schedule is already available on TicketNetwork.com, so you can plan your concert experience in advance. The band is known for their high-energy performances, and they'll be bringing all their biggest hits to the stage. Fans can expect to hear classics like "Dream On," "Sweet Emotion," and "Walk This Way," as well as newer songs from their more recent albums.
Of course, with such a popular band and the significance of the farewell tour, tickets for Aerosmith's shows are expected to sell out quickly. That's why it's important to act fast and secure your tickets early. TicketNetwork.com offers competitive pricing and excellent customer service to ensure that you get the best possible value for your money.
In addition to purchasing tickets, you can also use TicketNetwork.com to stay up-to-date on Aerosmith tour schedule. The site provides a comprehensive list of the band's upcoming concerts, including dates, times, and locations. This makes it easy for fans to plan their trip and ensure that they don't miss out on the chance to see Aerosmith live.
If you're looking to take your concert experience to the next level, consider upgrading to a VIP package. These packages typically include perks like early entry, meet and greets with the band, exclusive merchandise, and more. Check TicketNetwork.com for availability and pricing.
Of course, as with any live event, it's important to stay up-to-date on any changes to Aerosmith tour schedule. While the band has announced their "Peace Out" farewell tour, unforeseen circumstances can always cause last-minute cancellations or postponements. Be sure to check TicketNetwork.com for any updates on Aerosmith shows, and keep an eye on the band's social media accounts for any announcements.
Aerosmith's impact on the world of rock music cannot be overstated. They have been called one of the greatest rock bands of all time, and their music has inspired countless people around the world. Their concerts are a celebration of their incredible talent and their passion for their craft. Whether you're a die-hard fan or just looking for a fun night out, an Aerosmith concert is an experience you won't forget.
The band's "Peace Out" farewell tour is a bittersweet moment for fans. While it's exciting to have the chance to see the band live one last time, it's also sad to say goodbye to a group that has been such an important part of the music world for so long. But with the knowledge that this is their final tour, fans can expect an even more electrifying and emotional performance from Aerosmith.