Aeron is an aviation security company that is using the blockchain technology to create a decentralized system of storing, recording, and verification of all data concerning the aviation industry to make our flights safer to fly. Basically what Aeron is trying to do is to build a robust solution for aviation safety.
Aeron in Aviation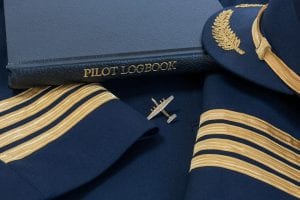 The aviation industry is plagued by cases of data loss, forgery, manipulation of documents; either maintenance logs or flight data. Aeron is hoping to bring transparency into the aviation industry by using blockchain technology to stop these common practices thereby reducing the risk of flight accidents and make flying safer. It also intends to work with other companies or bodies related to aviation, example aerotrips.com.  It intends to solve the problems such as getting a good flight school, proper documentation, pilot's information, and flight simulation data. It will also save the pilots from carrying big logbook folder or lose an important official record since all records will be saved on the Aeron database site which is easily accessible to the aviation world and auditors.
Since after ICO, Aeron has been on the cryptocurrency map as you can see on CoinMarketCap. But the company is still working progressively to deliver on all its promises of an excellent database built on the Ethereum blockchain to track aircraft and flight logs. Following the roadmap, the problem of data logging manually has not been totally solved as some flight records are still entered manually; they have, however, been able to unlock information concerning flight school and pilots flight time to enable them to acquire their licenses easily. They are optimistic about how well they are doing and hopefully will live up to their promises, unlike other ICOs.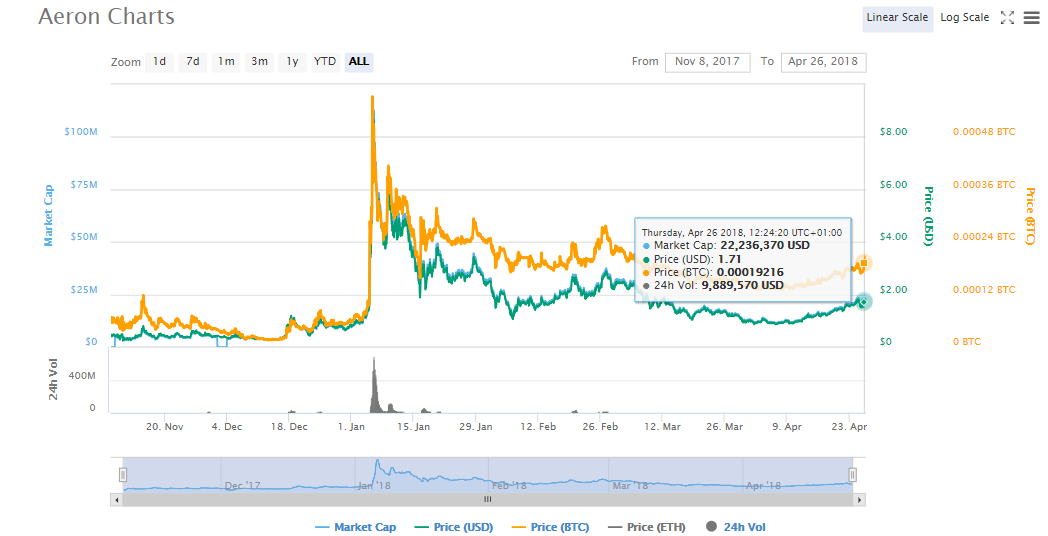 The Aeron ARN Token
Aeron Token is an ERC-20 token which will be used as a means of transactions for the project and is currently listed on over 8 cryptocurrency exchanges such as Kucoin, HitBTC, and Binance with many others on the negotiation stage.  
The current price of ARN token = 1.72 USD

Aeron has a good prediction on the price of its token. Analysts are predicting that in a year's time the price of the ARN token will be above 50 USD and almost 70 – 100 USD in five years. This is good news for investors who will be getting more than 300% ROI if they purchase the token now. The price is updated as the market value changes for good.
These numbers are quite interesting and analysts also predict dips but not one that will throw it off balance. The ARN token low/high for today is 1.41/1.72 USD respectively.
All trade and buy option for the ARN token where you can trade with other cryptocurrencies for Aeron or buy Aeron with fiat is provided on the website: https://aeron.aero/.
Aeron is on a mission to make our flights safe again by using blockchain technology, you can follow any of their community on Facebook, Telegram, Reddit, and GitHub for more information.