Are you looking for advice on how to invest smartly? Investing can be intimidating, especially if you are new to the world of finance. It is important to understand the risks involved and ensure that you make smart decisions about where to invest your hard-earned money. This article will provide some advice on how to invest smartly and maximize your return on investment. Without further ado, let's get started.
Consider Investing in Real Estate
Investing in real estate is one of the most reliable and potentially rewarding ways to invest your money. Many people choose to purchase rental properties, either for their own use or as an investment. For instance, property investment in Australia offers competitive returns on investments and can provide steady passive income for years. Moreover, property values tend to increase over time, so it is a smart way to build long-term wealth.
When investing in real estate, it is important to do your research. Learn about the local real estate market, rental rates, and potential risks associated with investing in a particular property. Additionally, consider working with an experienced real estate professional who can help you navigate the process and make sound investments. If done well, investing in real estate can be a great way to generate income and grow your wealth.
Diversify Your Portfolio
Diversifying your investments is important, so you are not too heavily exposed to any single asset class. This allows you to spread the risk and benefit from various investments. For example, you could invest in stocks, bonds, mutual funds, exchange-traded funds (ETFs), real estate, and cash.
When diversifying your portfolio, knowing the risks associated with each asset class is important. Stocks, for example, often come with more risk and volatility than bonds or cash. Therefore, if you are uncomfortable taking on higher levels of risk, then you should opt for lower-risk investments such as bonds or mutual funds. On the other hand, investing in stocks or ETFs may be a good option if you are willing to accept more risk and volatility. It will help avoid becoming too heavily exposed to any asset class, which can help reduce risk.
Set Financial Goals
It's important to set realistic financial goals when investing your money. Having specific goals will help you stay focused and motivated to achieve them. Consider setting short-term goals, such as saving for a down payment on a house or car, and long-term financial goals, such as saving for retirement.
Once you have set your goals, you must create an action plan and stick to it. This will help ensure that your investments are working towards achieving your financial objectives. Additionally, make sure to review your portfolio regularly to ensure that it is still aligned with your goals and is performing well.
Do Your Research
You shouldn't invest blindly, as this will lead to costly mistakes. It is important to do your research and understand the various investment products available so that you can make informed decisions. Read books, articles, and blogs about investing to better understand the different asset classes and their associated risks.
Additionally, join online forums or chat rooms where you can talk with experienced investors and learn from their experiences. Besides, ask for recommendations and read reviews of financial advisors, brokerages, and other investing services. Finally, make sure to consult a professional if you are unsure about the best way to invest your money. Through researching, you can be sure that you will make the best decision for your needs.
Be Patient and Discipline
Investing in financial markets is not a get-rich-quick scheme; it requires patience and discipline. Don't try to time the market or chase after short-term profits, as this can lead to costly mistakes. Instead, focus on long-term investments that are less likely to be affected by market volatility.
Additionally, don't let your emotions get in the way of sound investment decisions. This can cause you to make emotional-based decisions that are not rooted in logic or evidence. Consider seeking professional advice if you have difficulty controlling your emotions when investing. If possible, try to avoid day trading or penny stocks, as these can be high-risk investments. Have a plan that will allow you to stay focused and disciplined in your investing decisions.
Think Long-Term
Investing for the long term can help you weather market downturns and take advantage of potential growth opportunities. Over time, investments often grow in value and provide returns on your original investment. Additionally, the longer you stay invested in the market, the more time your money has to compound and grow.
Remember not to get too caught up in short-term fluctuations or market volatility. While monitoring how your investments are performing, it's also important to remember that long-term investment will be key to reaching your financial goals. Concentrate on what is long-term and focus on the bigger picture.
Stay Informed
Staying up-to-date with the latest news and developments can help inform investment decisions. This will ensure that you have access to the most relevant information and can make more educated predictions about where the markets are going. Additionally, it can help you stay on top of current market trends and economic shifts.
Consider signing up for newsletters or financial magazines to keep up with the news. Additionally, staying informed about taxes, regulations, and other economic factors can help you make more strategic investment decisions. If possible, have a mentor who can help you stay informed and offer valuable advice.
Track Your Investments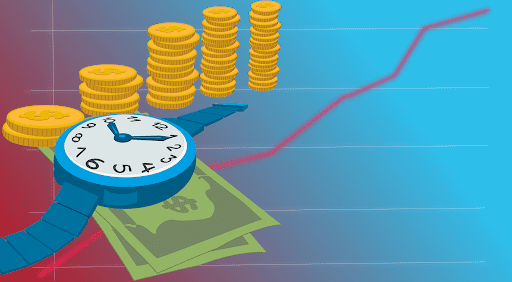 Keep track of your investments to monitor your portfolio performance and make any necessary adjustments. Consider setting up a spreadsheet or tracking system so that you can quickly view the performance of individual stocks, mutual funds, ETFs, etc. Additionally, consider using online tools and apps to help with this process.
By doing this, you will see which investments are performing well and which may need to be adjusted or sold. This will also help you stay organized and on top of your investments. For instance, if you own stocks in multiple companies, you can track how each company is doing and make decisions accordingly.
Investing in financial markets can be a great way to secure your financial future and reach long-term goals. However, it's important to do so with caution. Educate yourself on the different types of investments and available strategies, and make sure to consult with professional advisors when necessary. By being patient, and disciplined, staying informed, and tracking your investments, you can make smarter investment decisions to help you reach your financial goals.