If you start playing video games then you will know that some games are more enjoyable than other games you played on your smartphone. So, it is not easy for a newbie to choose the best game that they will enjoy on their smartphone for hours.
Friendly saying few players love to play cards for hours and few players love to play action and adventures games. players will get tons of top-rated games in every game genre so it is not possible to mention all top addictive games of every game genre in a single article.
In this article, we have tried to mention a few top-rated actions video games that players will enjoy after playing for hours without being bored. All below-mentioned games are rated as addictive games because of more downloads and the number of registered players which is increasing every day.
But there is a huge number of players who don't like them too so don't take it seriously and try other action games from the internet and the official store too. If you don't like these below-mentioned games due to premium items and gameplay.
What are additive action games?
Addictive Action Games are simple like other android games which players to love play for hours without being bored due to amazing graphics, gameplay, and other features of the game that players mostly do not get on ordinary android games.
If you look for addictive games that are also famous among many players in 2022 which kill players free hours without being bored are candy crash, COC, Mine Craft, and many more. But now players love to play PUBG Mobile, Garena Free Fire, Call of Duty, Mobile Legends Bang Bang, etc.
The above list MOBA games are the most popular action games which are mostly played by professional players will gaming smartphones and tablets. Because of graphics and other features players with low ended devices are not able to play these on their devices.
If they try these above-mentioned games on the low ended devices they will face hanging, lagging, buffering, and other issues. So, players other alternate actions which help them to play the game on their device for hours without being bored directly from their smartphone and tablet.
Apart from PUBGM and other top-rated MOBA action, there is a huge number of other addicting games for android and iOS users on app stores and third-party websites. We have mentioned some below for newbies which will enjoy pay for hours.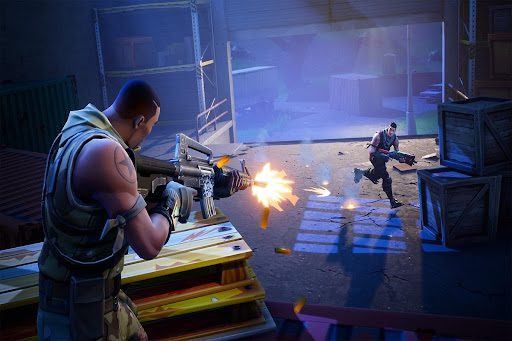 Top-rated Addictive Action Games for low ended Android users in 2022
Vainglory Game
This game is listed among addicted games which were initially released for iOS devices and now they have launched it officially for android devices too due to the huge demand of android users. this is an online multiplayer game in which players get a chance to play in multiple battle modes.
In this game, players get a chance to play the game with more than 25 heroes which players have to unlock by completing different tasks and missions in the game. To win the game on battlefields players need to kill enemies and also destroy their castle and other building.
Doodle Army 2 Game
This game is also famous with the new name Mini Militia with many video game players in which they have to fight against 6 random players from all around the world. It also allows players to play the game with local Wi-Fi with their family and friends too.
Like other action games in this new action, the player will get multiple game modes and also training modes which help players to train themselves before participating in online video games. Players will also get a chance to play different weapons like sniper, shotgun, and flamethrower.
Supercell Games
In supercells, players will get a chance to pay for the below-mentioned top-rated action games like Boom Beach, Clash of Clans, Brawl Stars, and Clash Royale. All these games are downloaded by millions of players from all around the world. In these games, players have to build a castle, or troop, by unlocking premium game items and other features which help them while playing games online.
Players can easily download and install all above mentioned all games from any official google play store or other official app stores. However, players who want to download these games from a third-party website should need to allow all permissions and also enable unknown sources from the security setting.
Final Words
Addictive Action Games are simple android games that players play to kill their free time without being bored directly from their smartphone and tablet. If you are looking for time-killing action games then you must try any one of the above-mentioned games from any official app store or third-party website for free and share them with other smartphone users too so that everyone enjoys these games in their free time.