Aayat Shaikh, a rising talent in the world of entertainment, recently hosted the launch party of the song "Jhoota" for the renowned actress and dancer, Rakhi Sawant. Aayat's skillful and engaging anchoring was well-received by the audience and guests, who praised her for her ability to keep the event lively and entertaining.
But hosting launch parties is just one aspect of Aayat's versatile talents. She is a multi-talented artist who has made her mark in various fields of entertainment, including acting, and anchoring. Her ability to seamlessly switch between these different roles has made her a popular figure in the industry, and she continues to impress audiences with her skills.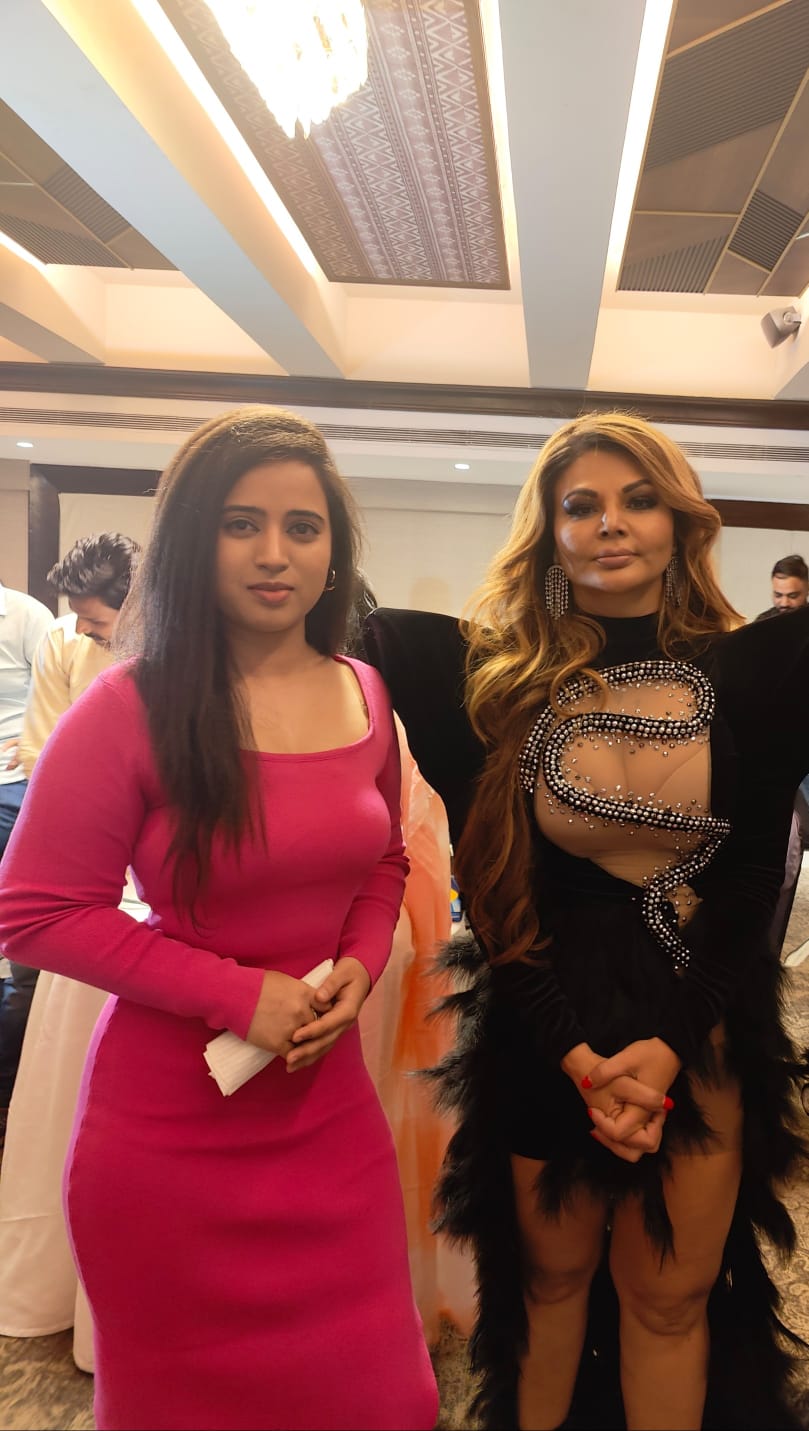 Aayat's anchoring skills are especially noteworthy. She has hosted a variety of events, including award shows, product launches, and corporate events. Her natural charm and energy make her a captivating host, and she has a talent for engaging the audience and keeping them entertained. Aayat's ability to improvise and think on her feet also sets her apart from other anchors, making her a favourite among event organizers.
Apart from anchoring, Aayat has also made a name for herself in the world of music albums. The album has been praised for its versatility, as Aayat explores different genres of music and showcases her range as an artist. She has worked with multiple labels like Zee Music Pocket films, T-Series and many more.
Aayat's video album credentials are impressive, but it is her acting skills that have truly set her apart. She has appeared in several popular shows and albums, and has earned praise for her performances. Her ability to portray complex characters with depth and nuance has made her a respected figure in the industry, and she continues to be in demand for various acting roles.
In conclusion, Aayat Shaikh is a talented and versatile artist who has made her mark in the world of entertainment. Her hosting skills, video album credentials, and acting abilities make her a rising star to watch out for. As she continues to explore new avenues of creativity and expression, we can only expect to see more of her incredible talents in the future.
Aayat Shaikh started her career in 2017 and since then there has been no turning back. She worked as an anchor at big events that has established her as a performing artist. Other than those Aayat has even interviewed some big names in the industry and also hosted Bollywood events over than 200. By 2018 Aayat had already garnered a name for herself and she then decided to act in films as a lead heroine.
She debuted in the industry with a music album named " Kamli " , which was about a teenage love story. After that she continued to slay the industry with her performance and looks and started giving back to back hits within the industry. Erstwhile working in various web series and shows Aayat has also completed her shoot for her new web series " Secret Santa ".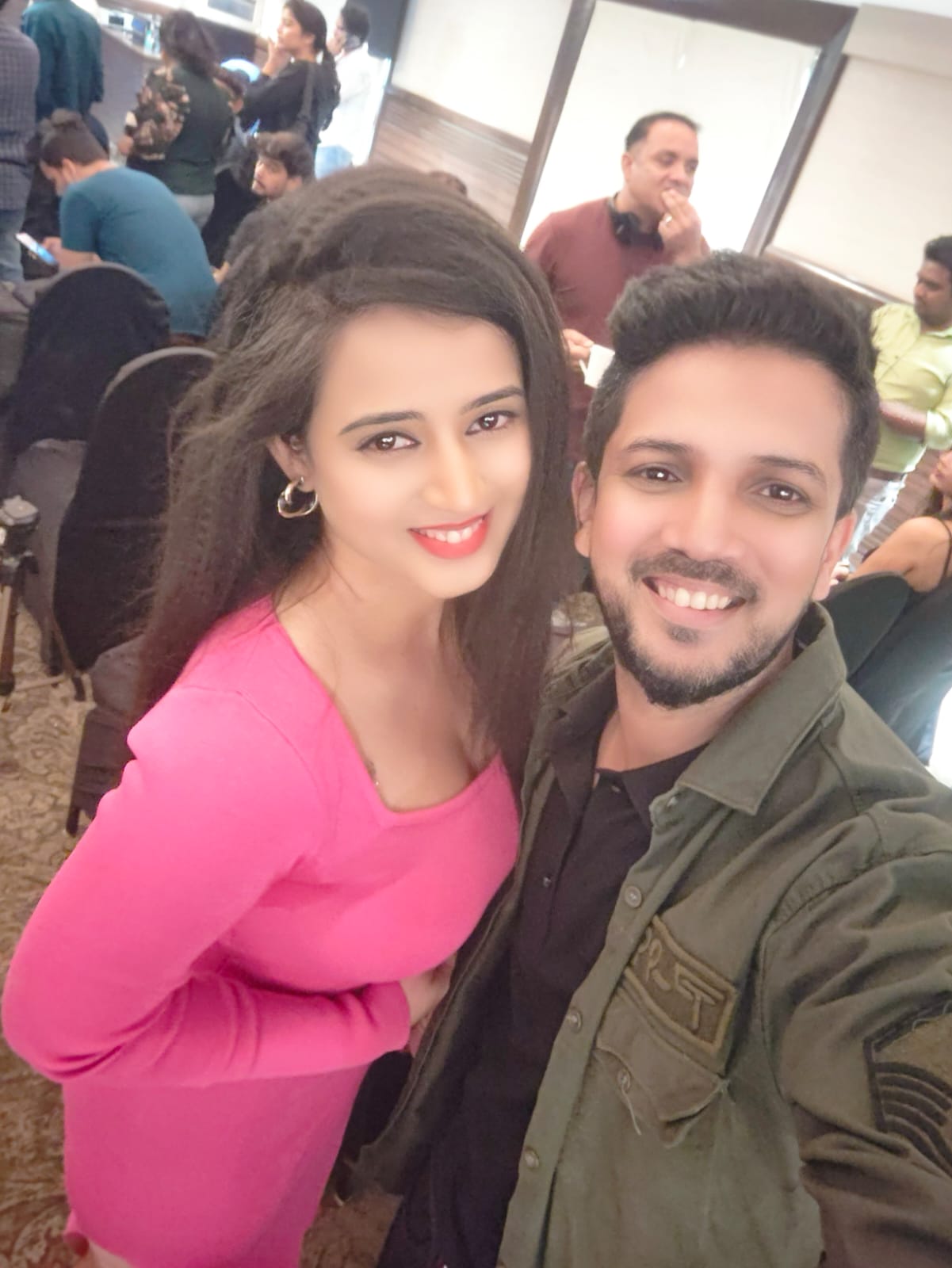 She gained recognition as a performing artist through her work as an anchor at significant events. In the music video "Dil Mera," in which she played the lead role, Aayat Shaikh won the prize for best actress. Faisal Khan and Imperia Awards 2021, with the assistance of Ekata Manch, organised this awards ceremony.
Aayat scored to walk on the ramp for the designer Saipan Inamdar. The event which happened in Mumbai witnessed the big names of the industry. Aayat walked the ramp in an indo western look which gained considerable attention.
The diva has many feathers in her cap and now that she is internationally acclaimed many opportunities are waiting to be grabbed!