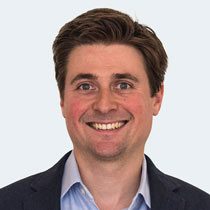 By Konstantin Getmanchuk | Senior Vice President, Product, DailyPay                   
The pandemic has been a trying time for all of us. However, as often happens in times of crisis and uncertainty, innovation arises out of necessity. And for millions of hard-working Americans, innovation has changed the antiquated way they are paid. No longer do employees have to wait two weeks or longer to access the money they earned. And forward-thinking companies and their employees are benefiting.
On-demand pay (also known as earned wage access), the game-changing benefit employers offer, has evolved from a nice perk to an essential one. Our research shows that companies using DailyPay see a 45% reduction in turnover among DailyPay users, while 74% of our users say they have less financial stress, making them more productive at work. And offering DailyPay is such a powerful benefit that it enables companies to fill open positions in half the time – equating to millions of dollars in savings. 
Because companies are prioritizing operational efficiencies, offering a benefit that is transformational for both the employer and employee results in a win-win for all.  
Given the incredible increase in client demand for on-demand pay, HCM and payroll companies are now realizing the need to embrace this new market. Working closely with them, DailyPay is committed to seeing our partners thrive and succeed. That is why we created DailyPay ExtendPX.
ExtendPX will enable every payroll and HCM company in the U.S. to offer highly desired on-demand pay services through a customizable, modular on-demand pay solution that can be embedded into the product suite that they already offer to their customers, or it can be offered as a white-labeled solution. The addition of such a coveted benefit will give HCM and payroll companies the ability to add tremendous value for their customers. 
We created ExtendPX with the varying needs of the HCM customer in mind. For example, we offer a comprehensive set of services, with the ability to customize based on needs. In addition to supporting immediate access to earned income through our on-demand pay platform (PAY), the full list of services includes employee savings and financial wellness features (SAVE), a white-labeled digital wallet, off-cycle payment tools (CYCLE) and other supporting DailyPay services, such as guaranteed program funding, secure data exchange monitoring and multi-level live domestic employee support. The best part of it all — there is no additional work for our HCM partners or their clients and we assume all the risk. 
The future is here. Digitization and the contactless technology revolution is upon us. As we move forward, we will continue to look for ways to do things better, smarter and more efficiently. We are thrilled to have this unique opportunity to partner with HCM and payroll companies as they provide a powerful and transformative service that will unlock the power of pay.