Have you ever gotten thousands of spam e-mails from companies you have never heard of? Well, this might be because someone somewhere referred to as a data broker has been able to get some of your data, package it as a product and sell it to different companies worldwide. But Opiria is providing a solution to that.
The Opiria State of Mind
There is growing need for companies to access consumer's data in the open marketplace, but they have been going about it the wrong way. They pay for data brokerage as middlemen so they can have an insight into consumer's behavior and come up with products and services, and even marketing strategies that will suit these behaviors.
Opiria is developing a platform that is blockchain-based and will act as an extremely transparent and secure open marketplace, where consumers take complete control over who accesses their data and which data is accessible. In the real sense, they are creating an ecosystem where consumers and companies have an agreement on which personal data they can access and use for whatever purpose. This is done using the smart contracts of the Ethereum blockchain and an in-app utility token known as the PDATA token.
Entering the PDATA Ecosystem
Opiria is taking a revolutionary approach to create a direct link between consumers and companies by focusing on the over 2 billion people worldwide that are making use of the internet and smartphones. This means that as long as you have a smartphone, you can easily become a part of the PDATA ecosystem.
Opiria is currently available on the international market and is helping companies have a deeper understanding of consumer's needs and requirements. Some of the companies currently using the unique features of the Opiria platform include the likes of Intel, Audi, BMW, Nissan, General Motors, Volkswagen, Freightliner, Daimler AG, and Procter & Gamble.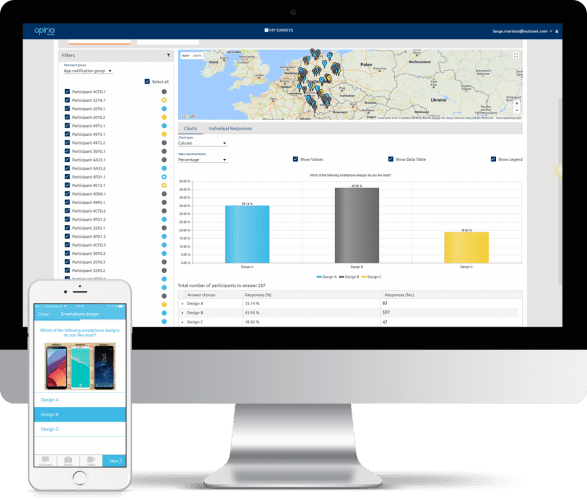 The PDATA Token Mechanism
Opiria is using a crowdsale token launch (CTL) or ICO to raise capital which will be used for the development of the platform. This ICO, which is the first personal data crowdsale token launch, started on January 8, 2018, where each PDATA token will be used as payment to consumers who are willing to sell personal data.
The project started in the second quarter of 2015, and in the fourth quarter of 2016, the Opiria platform was launched. The ICO crowdsale will run from the first quarter of 2018 until the beginning of the first quarter of 2019, which will witness the completion of the PDATA and Opiria ecosystem.
Conclusion
Personal data is becoming the oil of the 21st century, but many companies are going about it the wrong way. While data brokers invade the privacy of consumers to get their data, Opiria is creating an Ethereum-based platform that will serve as a secure and transparent marketplace where consumers take fill charge over their data and who can access it. The platform uses the PDATA token as it rewards mechanism for buying personal data from consumers and linking them directly with companies. The world of data acquisition just took a new turn!
Find out more on Opiria.io