We've all wanted a shiny little GameBoy back in the day. Enjoying a game of Pokemon while on a road trip was the dream back then. Interestingly, it's not just the 1990s when people have wanted to do that; the same people, now well into adulthood, are giving birth to another niche in entertainment — retro gaming.
Not much has changed since the 1990s, apart from computing having become a few thousand times more powerful. What this means is that a relatively inexpensive retro handheld console can now emulate systems that were flagship back then. To give some examples, inexpensive devices can easily emulate platforms such as the PlayStation, GameCube, and more, on the go.
A bunch of Chinese companies seems to be taking charge here — no surprises there. A typical retro handheld console costs about $150 these days and is readily available on a variety of platforms such as Amazon, among other specialty retailers. Some of the best retro gaming consoles cost under $100.
Once the device has been bought, users can then choose to download and store 'ROMs' on the devices that they wish to play. These 'ROMs' are nothing but disc images stored in digital format. Interestingly, most sellers will not send pre-installed ROMs on the retro handheld to circumvent piracy regulations, and the authorities seem ok with that.
Most popular systems emulated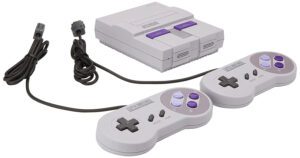 Retro handheld gaming enthusiasts from all around the world are curious about this category of hardware. And naturally, because of that, various systems are emulated. However, there are a few systems that seem to be more popular than others; they're listed right here:
NES
SNES
PlayStation 1
PSP
GameCube
Gameboy
The current direction the industry seems to be heading in is to combine emulation and native Android/Windows platform gaming. Companies such as AYN, AYANEO, etc., seem to be leading the charge there.
Since it is up-and-coming Chinese companies we're talking about, the advantage is pricing (for the consumer), but this means there's a lot of hardware overhead for the manufacturers. How the OEMs are circumventing this is an interesting story on its own — they're using innovative GTM strategies such as using crowdfunding, etc., to a) raise capital, b) put the word out and c) get their first users.
Summing it up
All in all, it's a very interesting industry that's starting to take shape. Like the decade of the 2010s, we can expect China to be at the forefront of the retro gaming industry as well; however, these are early times, and there's a lot of development yet to take place. As companies start to understand users better, as supply chains gradually come out of their pandemic pressures, expect a lot of action on the retro gaming front!