B2Core, the company's flagship product, has received a significant update from B2Broker, one of the most prominent technology and liquidity solutions providers for brokers and exchanges. The update offers the following improvements and is intended to give customers more functionality, flexibility, and security:
Notifications for admins in a new module

Sync improvements between B2Core and B2Trader

Enhancements to the Client Tests

Option to increase the verification level through a Client Test

Two new providers of KYC services
Google Pay deposit method
A new Netting / Hedging option in the cTrader integration upgrade
Event Notifications Module
The team introduced a new section for admin notifications called Event Notifications. It allows users and administrators to configure individual alerts for withdrawal requests, the completion of Client Tests, and other events. In addition to providing admins with information regarding some back-office system activities, this new functionality enables them to address any changes or problems more promptly. In addition, a bot has been included to provide reports via the Slack platform.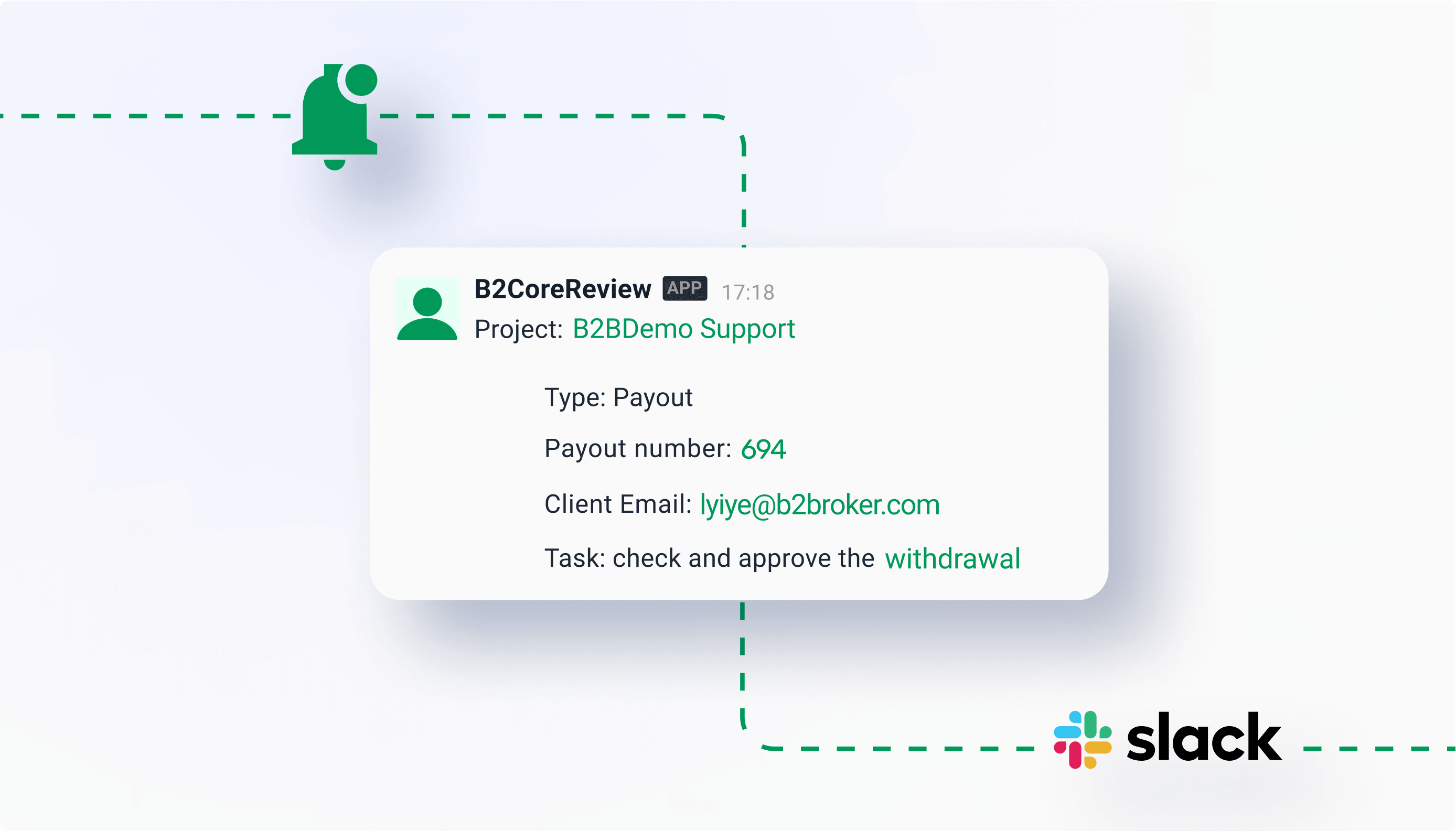 Sync Improvements Between B2Core And B2Trader
On the B2Trader side, clients do not have to create assets themselves, as that process was automated. A new feature was added to the B2Core back-office, enabling administrators to create required currencies and add them to Products, which adds the said currencies to B2Trader at the same time. By automatically creating assets in B2Trader, the user will be able to save time and effort while improving their experience.
Enhancements to the Client Tests
New question types have been introduced to the Client Tests, such as open questions and questionnaires. Users can type any answer they wish into open questions. The use of questionnaires enables clients to obtain important information from their users in an efficient manner.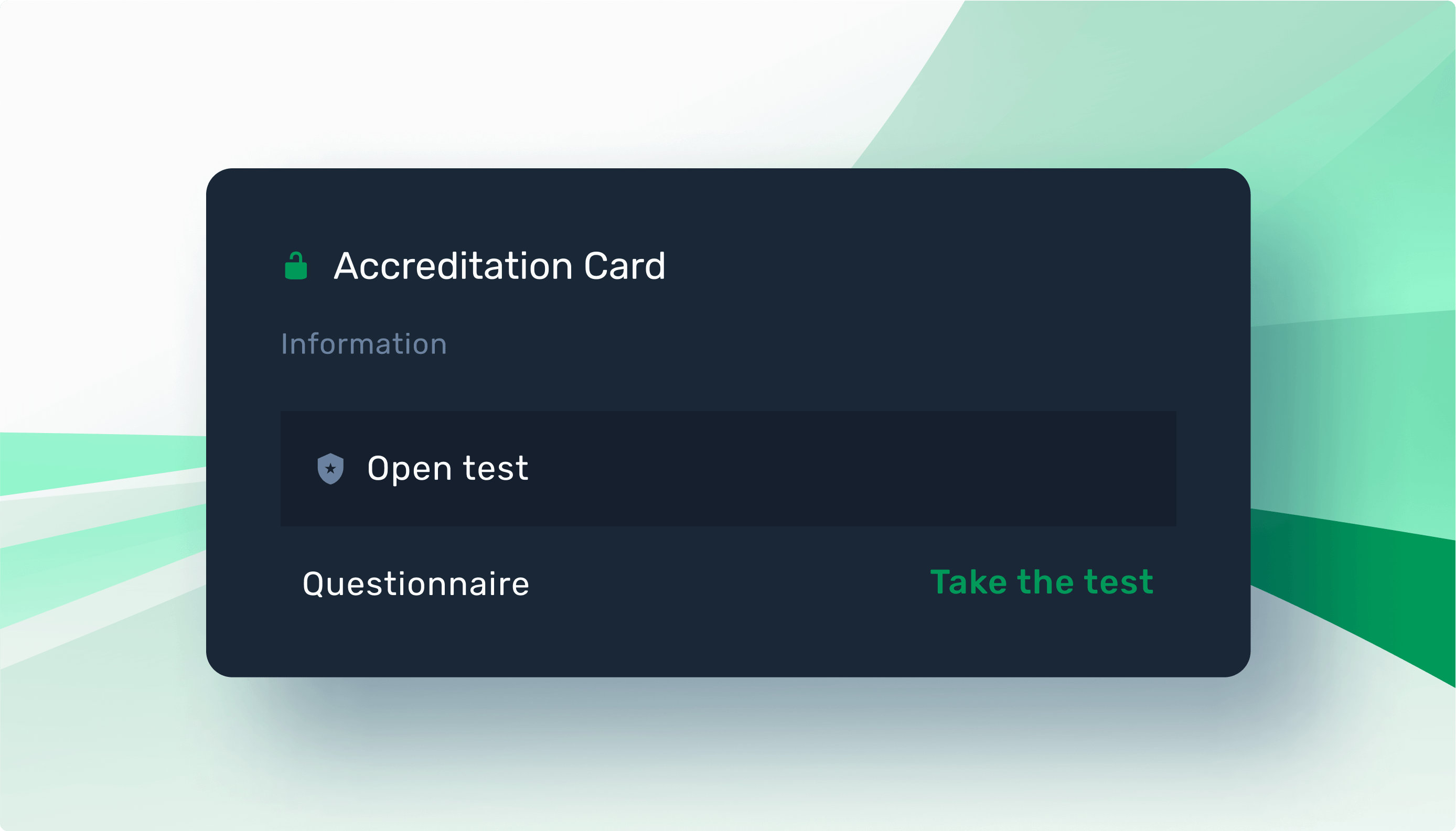 Option to Increase The Verification Level Through a Client Test
Admins may now take advantage of a back-office setting that makes it necessary for end users to pass a Client Test for verification. Once enabled, customers must pass a Client Test in addition to uploading KYC credentials to advance to the next stage of verification.
New Providers of KYC Services
Two additional KYC service providers, Sapuma and IDWise, have been integrated by the team. The improved user verification tools will make it simpler and quicker for B2Core customers to collect the required data from new users while still adhering to all legal obligations. Furthermore, Sapuma and IDWise offer a high level of security that ensures the protection of all personal data.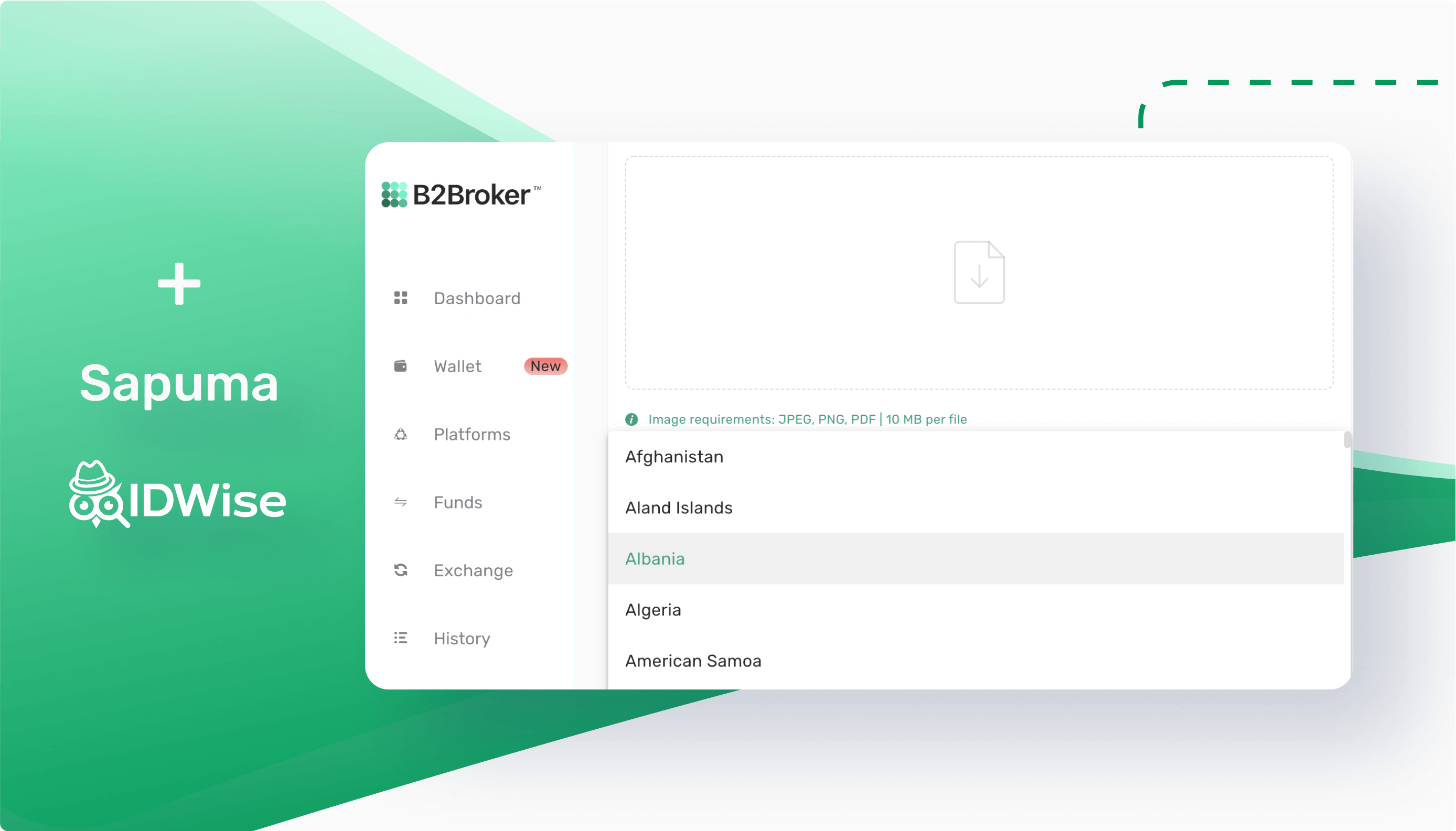 Google Pay Deposit Method
Deposits made via Google Pay are now supported by B2Core. The team included certain payment services so that the deposit process could be streamlined and made more convenient for customers. Google Pay deposits can only be provided when clients integrate certain payment providers into their ecosystem, either on their own or with the assistance of the B2Core team.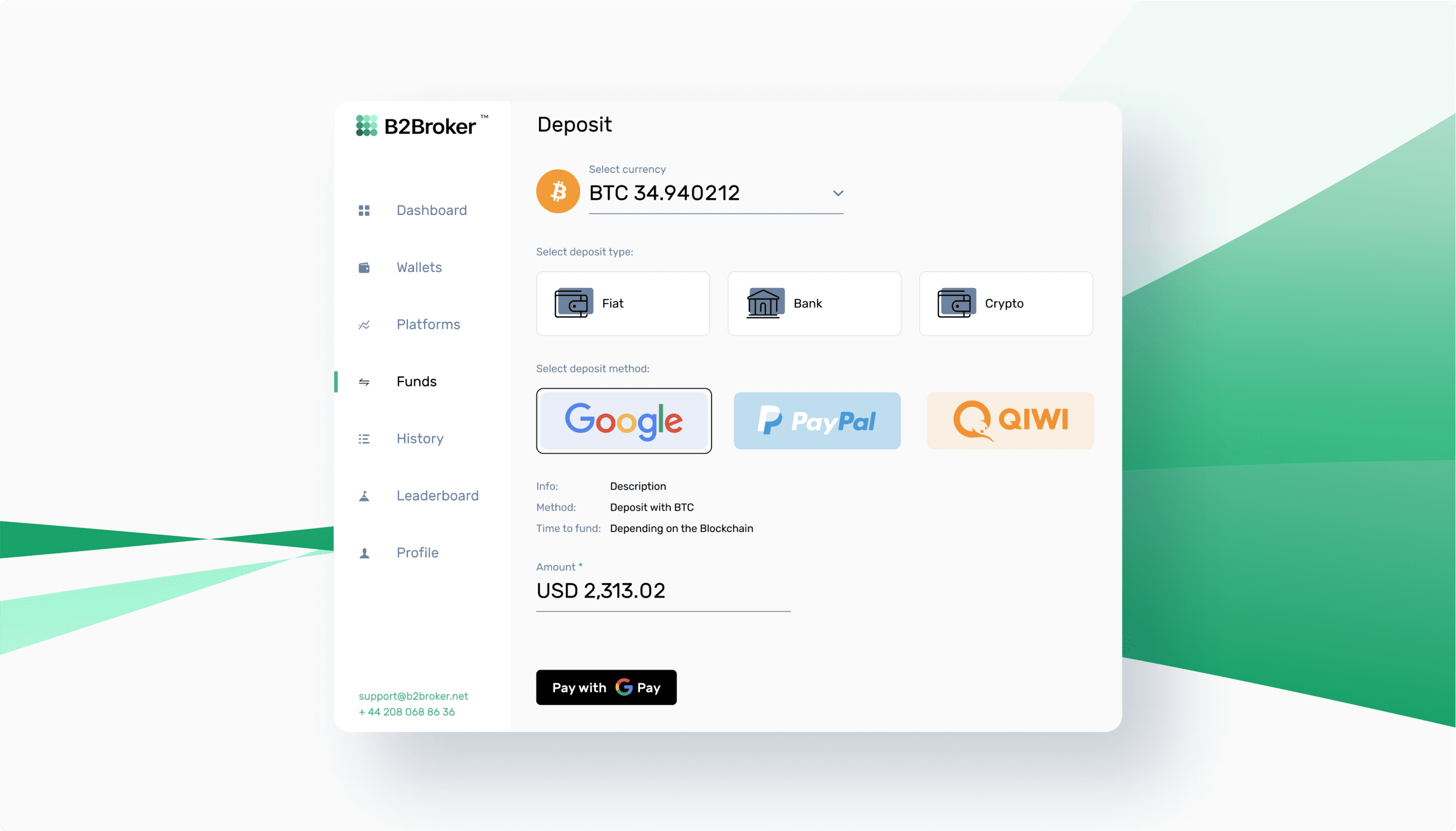 cTrader integration Improvements
B2Core's integration with cTrader has now been enhanced by introducing the option to choose an account type. This feature may be turned on by the admin user in the back-office settings so that his users can choose between Netting and Hedging accounts.
When compared to netting, which is limited to opening only one position in any direction for one instrument at a time, hedging allows the opening of many positions simultaneously.
Additionally, the admin user may restrict the list of available options to just one type of account, so that all platform traders have the same access to them.
Conclusion 
To give its customers the greatest experience possible, B2Broker is always making improvements to its goods and services. With the most recent B2Core version, brokers now have access to cutting-edge technological innovations, improved integrations, and KYC capabilities. Discover the advantages of these fresh features for your company right away.