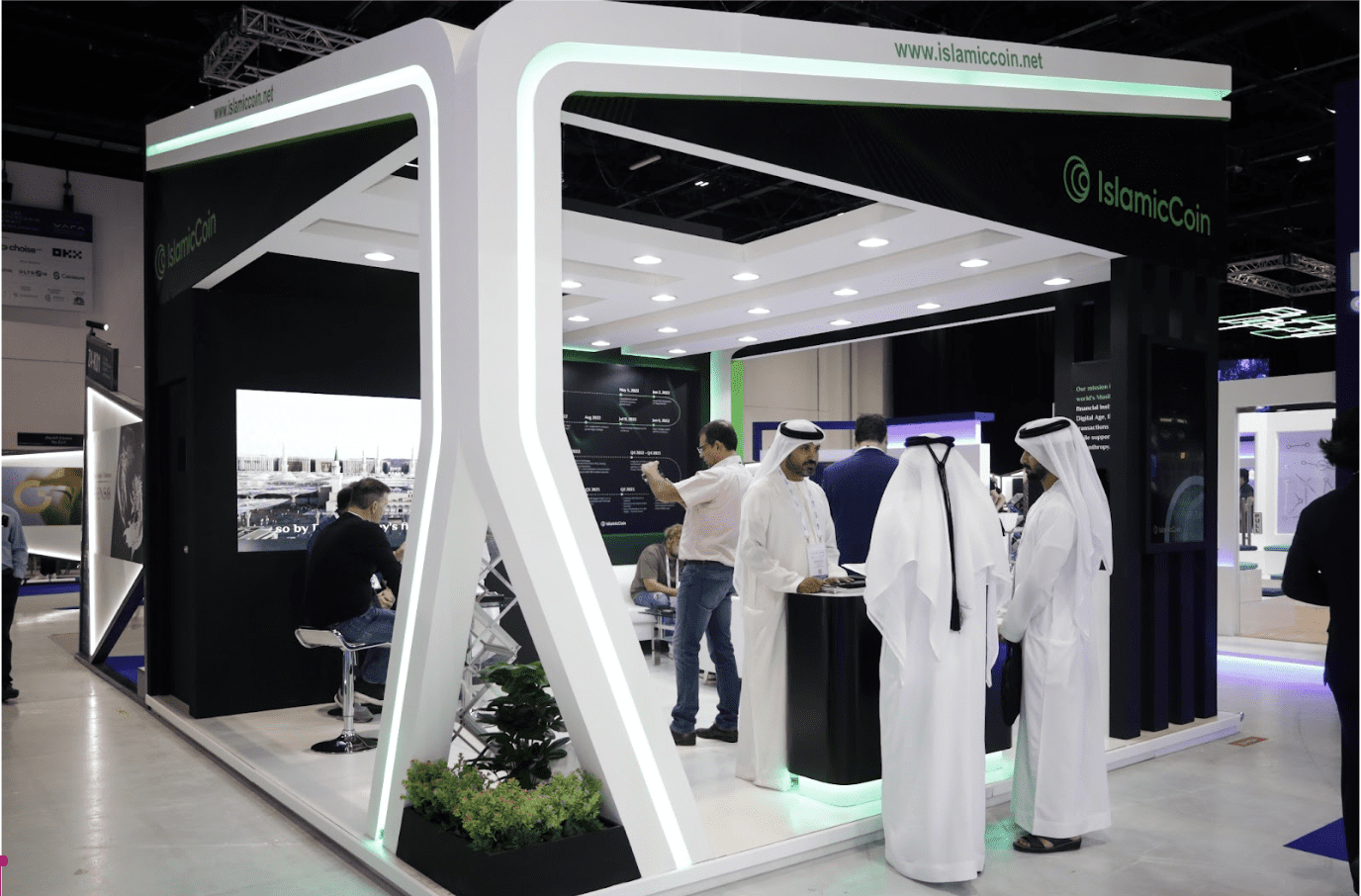 As the challenges of traditional finance are constantly growing, such as inequality and access barriers, the crypto industry is now intensely focused on innovating and reshaping the financial landscape. Among the recently introduced initiatives is Islamic Coin (ISLM), a Sharia-compliant digital asset developed for the two billion Muslim population worldwide.
Even amidst a significant decline in crypto fundraising activities, Islamic Coin successfully garnered $200 million in investments during the third quarter of 2023. On October 10th, ISLM achieved a major milestone by making its initial exchange listing on KuCoin, marking an essential step in its mission to integrate the global Muslim population into the world of digital finance while adhering to their religious principles and values.
What is the Significance of Islamic Coin?
Islamic Coin (ISLM) is the native token of the HAQQ blockchain, an inclusive Sharia-compliant digital financial ecosystem. It offers the global Muslim community and advocates of ethical finance a tool that encourages innovation and charitable endeavors. A notable feature of ISLM is its philanthropic model, where 10% of each issuance is allocated to the Evergreen DAO. This fund is used for investments in Islam and Sharia-centric ventures or for charitable donations.
The applications of Islamic Coin are diverse, including payment transactions, governance roles, covering transaction fees on the HAQQ blockchain, and staking opportunities. At its core, ISLM aims to transform Islamic Financial systems digitally, positioning itself as a decentralized counterpart to traditional Islamic financial instruments like Sukuk, which are similar to bonds in Islamic finance.
"Sharia principles are fundamentally community-oriented. Therefore, Sharia finance emphasizes a community-first approach," explained Mohammed AlKaff Al Hashmi, Co-founder of Islamic Coin. "One of the key features of Islamic finance is the removal of interest charges, aimed at safeguarding the community. Imposing interest on those in financially vulnerable situations, especially when they seek help, is unethical and counterintuitive."
In 2022, Islamic Coin received a Fatwa from esteemed Muslim scholars, confirming its status as a halal asset. The project has garnered support from several leading institutes in the industry, including Alpha Blue Ocean's ABO Digital, DF101, Futurecraft Ventures, Optic Capital, A195 Capital, and high-net-worth individuals from various sectors.
Which Blockchain Powers Islamic Coin? 
Islamic Coin sits at the heart of the HAQQ blockchain, a proof-of-stake, Layer1 network that boasts compatibility with Ethereum and Cosmos ecosystems. The project's website reveals that the blockchain has attracted significant engagement, with over 2.5 million mainnet accounts established by users so far.
A key component of the Islamic Coin ecosystem is the HAQQ Wallet. This non-custodial digital wallet facilitates the management of ISLM tokens and other projects within the HAQQ blockchain. According to recent statistics from Google Play, the HAQQ Wallet has seen over 500,000 downloads, earning an impressive average rating of 4.5 out of 5. Additionally, the wallet is accessible on the Apple AppStore for both mobile and desktop users.
The ecosystem also includes a pioneering initiative, the Sharia Oracle. This on-chain registry validates halal certificates, ensuring that interactions within the HAQQ ecosystem, through the HAQQ wallet, comply with halal standards. The certification process involves a two-tiered system of community voting and Sharia board assessment. This robust model helps to cement Islamic Coin and HAQQ's reputation for ethical compliance in the cryptocurrency and DeFi sectors.
The ISLM team has recently announced plans for expanding their ecosystem, including introducing new DApps and products like a marketplace for the HAQQ Wallet, physical cards for tangible transactions, and the development of HAQQPAD and HAQQ Labs to support ethical projects. They also have a $40 million grant program to support new projects and developers.
Islamic Coin also has a strong partnership network, featuring collaborations with entities like Holiday Swap — the world's leading home exchange platform, and the DDCAP Group, which is allied with over 300 global banks. The ecosystem's partnerships extend to more than 25 entities.
Creating a Future of Ethical Finance 
As the crypto market slowly recovers from the prolonged crypto winter, Islamic Coin sits in a rather strong position with its significant $400 million funding and robust partnership network. The project was developed with sustenance and longevity in mind when most crypto projects struggled to find a stable footing. Its innovative narratives with an ethical and community-centric focus make Islamic Coin (ISLM) a definitive 'one to watch' for the next generation of digital assets.