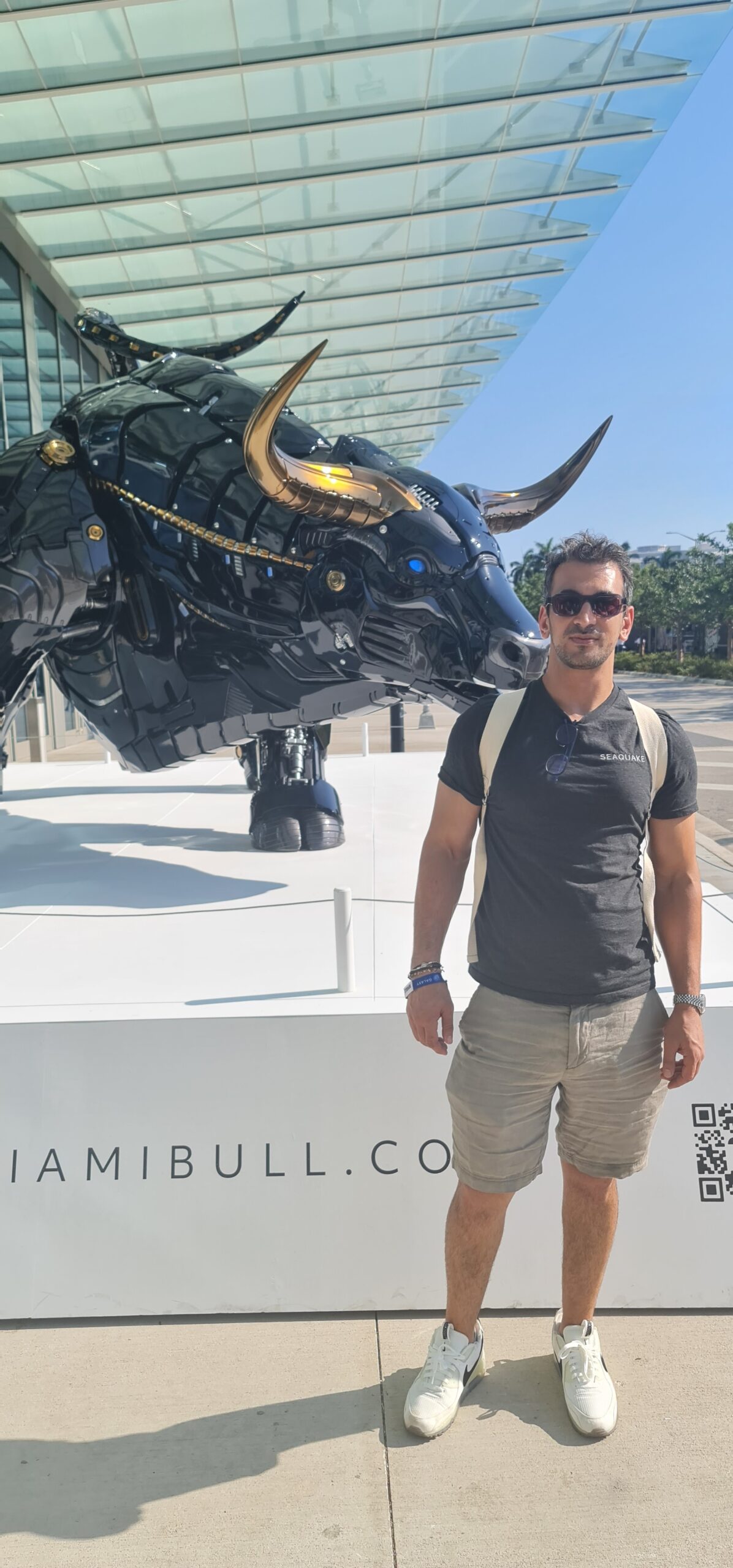 Co-founder and CEO of Seaquake, Andrew Katz, credits his drive, ability to adapt, and out-of-the-box thinking to his success as an entrepreneur. 
Founded in 2018, Seaquake describes themselves as "a team of creative minds dedicated to stabilizing the digital assets market using proven technologies to modernize fragmented infrastructure and offer efficiencies in the market. The Seaquake platform achieves this using their core engine, Orbis, which allows increased volume, stability and liquidity for partner digital-asset exchanges."
Andrew earned his BA in Economics from the University of Colorado at Boulder and then went to Harvard for his Master's degree in Finance. 
Prior to founding Seaquake with CTO Dylan Knight, Andrew worked in banking, hedge funds, and private banking. He has over 15 years of experience in Finance; his resume boasts positions at UBS, LeGarde Capital, Zooz Capital, EFG Bank.
Although much of his time is spent working, Andrew enjoys the Seaquake company culture and the fact that they are solving problems that can power an entire industry forward. 
Andrew enjoys being physically active and spending time with his two French bulldogs outside of work. He hopes that children will be in his future. 
Former colleagues and associates are incredibly impressed with Andrew's attention to detail and almost instant understanding of client needs. He never loses sight of his strategic objective and is determined to exceed expectations.
We caught up with Andrew Katz, who gave us insight into how he manages to stay productive while keeping a work-life balance and what the future holds for his company, Seaquake. 
What does your typical day look like, and how do you make it productive? 
At Seaquake, we utilize a remote work environment that depends heavily on consistent communication. Our CTO, Dylan, regularly spends time aiding our tech team with his ideas and assistance while I drive the leadership team, ensuring that everyone is working towards the same goal. 
My typical day involves routine check-ins and strategy sessions with the team to ensure we're on track with our 2022 roadmap. We routinely connect with our clients and our investors to ensure things remain aligned on our roadmap. 
How do you prioritize your work? 
My work is prioritized based on priority analysis done by myself and my team. It's imperative to stay organized so we do not fall behind as we are always doing many things simultaneously. 
How do you find a work-life balance? How do you like to spend your free time?
The key is to stay organized enough that you're able to make time for both. 
I like to stay physically active as it keeps me energized and clear-minded. My favorite thing to do when not working is traveling.
How do you bring ideas to life? 
I find that new ideas come to life best through conversation and a willingness to try things outside your comfort zone. 
We are always looking to gain knowledge, whether that means using new tools, new libraries, or simply building something of our own from the ground up. No matter what it is, we are always willing and ready to try something new. 
Which is precisely the attitude we look for in anyone joining the team. We want team members who cannot just think outside the box but don't even want to acknowledge the box. Once we achieved this attitude amongst ourselves and our colleagues, we found that any new idea can come to fruition through conversation and a willingness to fail and learn. 
What is one strategy that has helped you grow your business? Please explain how. 
We run extremely lean, with an agile technology stack, and have been able to very quickly pivot our technology for new projects, from advanced blockchain analytics to in-market competitor identification.
What does the future hold for your business? 
As we get all our systems online, we expect Seaquake to be able to provide a full crypto ecosystem from soup to nuts. 
Platforms such as ours should really help push forward institutional and overall growth of the market. 
Learn more about Andrew Katz, Crypto CEO of Seaquake on his LinkedIn profile and read his work on Medium.