Welcome to the vibrant world of coworking spaces in Sydney! Whether you're a freelancer, entrepreneur, small business owner, or part of an established company, affordable coworking spaces in Sydney offer an excellent opportunity to create a professional workspace and collaborate with like-minded professionals. The rise of flexible working arrangements and remote teams has fueled the increasing popularity of affordable coworking space in Sydney. In this guide, we'll delve into the concept of coworking spaces, their historical evolution in Sydney, and the multitude of benefits they provide for businesses. We'll also provide valuable insights on selecting the perfect coworking space to maximize your productivity and overall experience in the Sydney coworking community.
The history of coworking spaces in Sydney is an intriguing narrative, filled with innovation and adaptability. Since their inception in 2012, these shared workspaces have undergone remarkable growth and transformation. Pioneering establishments like Fishburners emerged as havens for tech entrepreneurs and digital nomads seeking an alternative to traditional office environments. These initial coworking spaces, often tucked away in small-scale buildings outside the bustling city center, struck a delicate balance between fostering collaboration and ensuring privacy.
However, the landscape of coworking spaces in Sydney has witnessed an explosion of growth in recent years. Contemporary establishments like Tank Stream Labs have captured the imaginations of digital nomads, providing them with inspiring environments that minimize feelings of isolation and maximize productivity. Noteworthy spaces such as WeWork's Martin Place location boast captivating views of the harbor and a comprehensive range of amenities, including meeting rooms, event spaces, and private offices. The variety of coworking spaces in Sydney ensures there's something to cater to the unique preferences and requirements of every professional.
Now, let's delve into the abundant benefits of affordable coworking space in Sydney. These shared workspaces have become integral to the fabric of the city, providing flexible and affordable working options for entrepreneurs, business owners, and freelancers alike. One of the primary advantages lies in the cost savings they offer. By sharing an office space with others, businesses and individuals can significantly reduce expenses such as rent, utilities, and equipment. This affordability empowers small businesses and start-ups to establish their own workspaces without the burden of exorbitant overhead costs.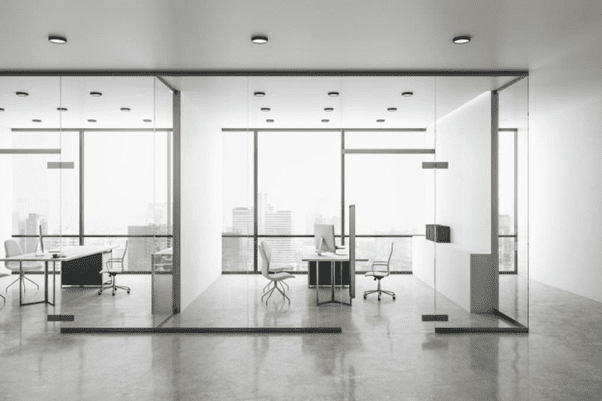 Flexibility is another key advantage provided by coworking spaces. Unlike traditional offices that demand long-term leases, these spaces offer flexible agreements tailored to your specific needs. Whether your team expands rapidly or you require less space during quieter periods, coworking spaces allow you to easily adjust your lease without being tied down by lengthy contracts. This adaptability ensures that your workspace evolves alongside your business.
Selecting the right coworking space for your business is vital to its success. Consider the following tips when embarking on your search: First, identify your unique needs and evaluate factors such as location, office size, amenities, and cost. Understanding your requirements will enable you to narrow down your options effectively. Next, research different coworking spaces in Sydney that align with your needs, exploring their websites and reading member reviews to gain comprehensive insights. Pay attention to any special promotions or discounts that might enhance the value of your chosen space.
As coworking spaces continue to thrive in Sydney, let's explore some of the most popular establishments in the city. Fishburners, situated in Ultimo near Central Station, offers entrepreneurs and startups a vibrant workspace along with valuable resources such as mentoring programs and networking opportunities. The Commons, located near Darling Harbour, provides members with round-the-clock access, private offices, and networking events like "Lunch & Learns" and "Coffee Talks" to foster collaboration. Hub Australia boasts five locations across Sydney, including Pyrmont, Surry Hills/Chippendale, Chatswood, and Bar.
In conclusion, coworking spaces in Sydney present an enticing option for professionals seeking to collaborate within a professional and comfortable environment. The affordability and flexibility they offer make them an ideal choice for entrepreneurs, start-ups, freelancers, and remote workers alike. With a diverse range of options, from dedicated desk spaces to shared hot desking facilities, Sydney's coworking spaces cater to a wide array of needs. Whether you prefer a private space or a bustling community atmosphere, Sydney has countless coworking spaces waiting to meet your requirements and provide the ideal setting for your work.