If you want to start a website, online store or a blog, you need the same thing. But sometimes choosing a web hosting package or a web hosting company can be confusing.
If you are not a "tech guy", you probably won't understand all those jargons specific to web hosting and it will be difficult for you to choose a hosting service specific to your needs.
Well, don't worry, this guide answers your biggest web hosting questions in detail.
By reading this guide you will know everything about web hosting and be ready to take the next step towards developing your own website.
What is Web Hosting?
Web hosting (in English Web Hosting) is a service that allows organizations and individuals to post a website on the Internet, which is always accessible from any corner of the world.
A website is made up of several files that contain codes that include various programming languages, databases, but also images, videos or other files related to its proper functioning.
Since a server is designed to run 24/7 without interruptions, it needs certain conditions to function properly.
That is why they are installed in specially arranged places, called data centers.
By web hosting we mean renting a space on a web server where we store the website files so that it is accessible on the internet.
To rent this space, a subscription is paid for a certain period of time.
The price is largely influenced by the disk space occupied and the resources allocated to the account, such as: processor, rams, number of simultaneous processes, etc.
In conclusion, web hosting is renting a storage space on a web server that has the necessary technologies to serve a website on the Internet.
Along with the web hosting package, the company that offers such services also provides a support department to its customers.
Department that you can turn to for free whenever you need help or encounter problems with your web hosting account.
Why You Need Web Hosting
You cannot have a live website on the internet without a web hosting service.
If you want to develop a website for your business or even a personal blog, then you need to invest in a professional web hosting service.
3 reasons to host your website with a professional company
If you want to have a website that you can say is completely yours, you need to purchase a web hosting service and avoid free platforms or platforms with restricted access.
Fortunately, it really doesn't take a huge investment to own your own "land" online.
So you have no reason not to own one yourself. But what are the benefits of owning your own "land" online?
When you have your website hosted on a free platform like Blogger or Tumblr, you expose yourself to a risk, and for your website to stay online you have to agree to the terms and conditions of these platforms.
On the internet you will find a lot of stories of people who have had their websites removed or stopped, because they unknowingly violated certain rules or conditions.
Basically, the sites being deleted without the owners being able to recover anything.
If you have serious plans for your website or blog, then this is a risk you cannot take.
More customization options
Another problem encountered with free web hosting platforms is co-branding.
In other words, an advertisement for that company will be displayed on your website.
Something that in the eyes of your visitors will bring quite a drop in trust vis-à-vis your site and/or company.
When you use a free service you won't have the possibility to expand or customize as you wish.
You will have limited access to plugins and tools, which makes the growth result limited.
When you use a professional web hosting service, you really control your website, you can customize it the way you want, being limited only by your own imagination.
And when you encounter problems, you always have a technical team ready to help you regardless of the situation.
When your site is hosted on other platforms that you don't have access to, you can never be too sure about the overall security of your site.
When you can choose which CMS to use and which security plugins to use + other measures, you can have a much clearer idea of the security level of your own website.
In addition, most professional web hosting companies offer round-the-clock technical support throughout the year. Team you can call on when you need help.
The Most Popular Types of Web Hosting
Shared hosting is a type of web hosting that shares the resources of a server with several users hosted on the same server.
As a rule, the server is configured so that it can run any type of platform or web application, not being optimized specifically for a specific platform/application.
Basically, each user gets a particle from the server to store their website data.
Such a server can host from several hundred to thousands of users (depending on the performance of the server) who will share its resources, such as RAM memory, processor, etc.
This type of hosting is recommended for smaller projects such as a blog or a simple presentation site that does not have much traffic.
At the same time, this type of hosting is easy to manage, offering an intuitive and very easy-to-use control panel.
RECOMMENDATION: If you want to purchase a shared hosting service for your website, make sure that the server is running on the CloudLinux system.
As the name suggests, WordPress hosting is a type of hosting specially optimized for the WordPress platform.
Basically, the server these packages are hosted on is specially optimized to run WordPress in a secure and fast environment.
Depending on the package chosen and the provider company, this type of hosting comes equipped with different tools that are specially created for WordPress, such as:
view / Install / Edit / Delete WordPress with one click

enabling an automatic staging / production environment

update multiple WordPress sites with one click

tool for detecting the processes that make the site difficult

tool for increasing productivity in WordPress programming

transferring / importing a WordPress site from another server

installation of a WordPress site based on an image defined by you
Only WordPress sites are hosted on such a server, and in the support team you will always find WordPress specialists ready to help you when you run into problems.
A WordPress hosting is designed and optimized to run WordPress sites and offers customized solutions, services and support optimized for WordPress performance.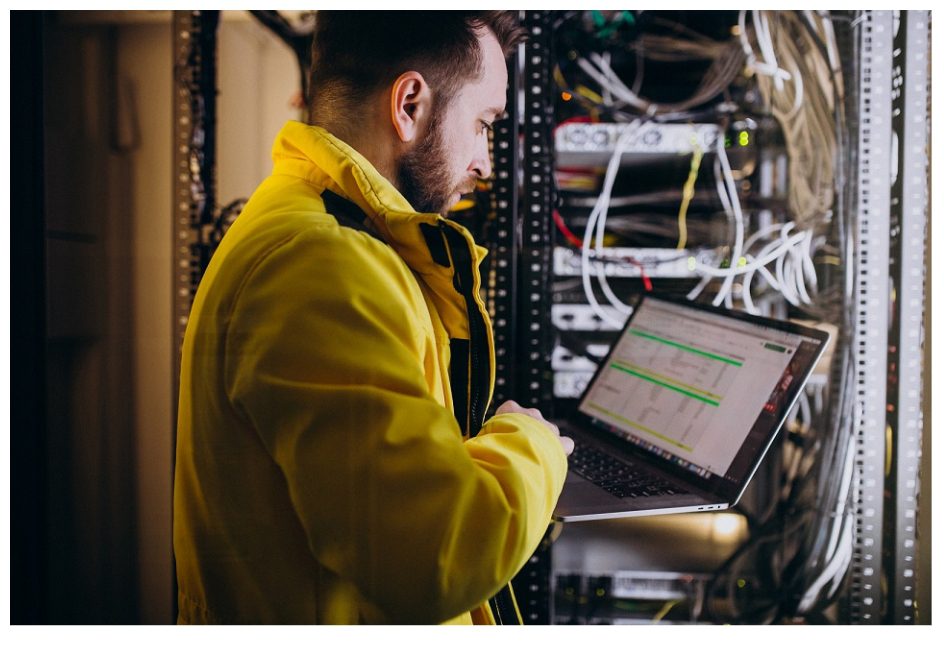 VPS (virtual private server)
VPS is an acronym for virtual private server, it represents a hosting service based on virtualization technology sold as a service by web hosting companies.
Practically on a physical server , using virtualization technology, several virtual servers can be created that have their own resources (processor, ram, etc.), independent of the rest of the virtual machines.
Each virtual server can run its own operating system, the end user receiving access to a part of the physical server.
Part that represents a virtual server totally independent from the others, the user having the possibility to customize the VPS according to his needs, including the operating system .
Finally, you have the same freedom as if you owned your own physical server.
However, in reality you only own part of a physical server, which is also used by several virtual servers.
The main advantage is that it is much more affordable than a dedicated server, while offering full control over it.
VPS hosting services are usually marketed in two different types. On the market you will come across names such as:
Managed VPS Server
As I said, a VPS server is similar to a dedicated server. As a rule, when you purchase a VPS it comes installed with the chosen operating system and that's it.
Installing the necessary solutions, monitoring the server, regular updates, securing it and everything related to its maintenance may be the responsibility of the client or the hosting company.
Basically, if you don't have System Administrator knowledge , it means that you won't be able to take care of the VPS yourself, and then you will opt for a VPS server with management provided by the hosting company.
In this way, everything related to the server falls under the responsibility of the hosting company and you can focus on business.
Unmanaged VPS Server
This type of VPS servers are generally used by programmers or people who have technical knowledge and can manage the entire server themselves.
As a technical solution there are no differences between managed and unmanaged vps servers.
The only difference between the two is server maintenance, is it handled by the hosting company or the end customer.
You can purchase vps hosting here: https://www.21st-thailand.com/vpsthailand/
This type of hosting means your website has an entire server just for it.
A dedicated server offers immense power and flexibility being considered a premium hosting solution.
At the same time, it also comes with other additional costs, such as different licenses, backup solutions, maintenance, etc.
These costs are different depending on your needs.
Before opting for this type of web hosting, I recommend that you consult with a specialist (it may even be the hosting company where you intend to purchase this service).
Reseller hosting services are services where the account owner has the ability to use allocated resources to host websites on behalf of third parties.
Managing a reseller hosting account is different from other types of web hosting.
In this service you have access to an administration account where you can create your own hosting packages (with whatever resources you want) that you can sell to third parties.
This type of web hosting is used by web design agencies or people who want to market hosting services.
At the same time, it is used by people who own several websites in order to manage them more easily, thus benefiting from an independent hosting account for each website.
How Do I Choose A Web Hosting Package?
First of all, you need to know the needs of the website for which you are going to purchase a web hosting service, so I recommend that you start by answering the following questions:
What platform (CMS) is your site built on? (WordPress, Magento, Opencart, etc.)

Is the site a showcase or an online store?

What traffic (number of visitors) does it have or do you estimate it will have?

Does your website need special software?

How much storage space do you estimate you will need?

Will the email addresses be hosted on the same account or on an external service?
If you are just starting out and still don't know the answer to the above questions, I recommend you start with a shared hosting package and later upgrade when needed, for websites developed on WordPress start with an optimized web hosting package for WordPress.
Make sure you have daily backup included
Backup is indispensable for any website, you never know when something might go wrong and you risk losing your website.
Choose a web hosting company that offers daily backup in at least 2 different locations.
LiteSpeed and CloudLinux are definitely the technologies you want to find in your web hosting package
Be sure that the chosen hosting package benefits from these technologies, LiteSpeed will make your site load much faster and CloudLinux will protect you from "neighbors" on the server. Check your internet speed with tpgspeedtest so that you know is your internet is slow that's why it is not loading website properly or there is some other issue.
Make sure the hosting company offers protection against cyber attacks
Cyber attacks are becoming more common, so you want your website hosted somewhere safe!
It is recommended that your web hosting solution is protected by BitNinja (award-winning global cyber security).
Make sure the web hosting company is reliable
To ensure the quality of a web hosting company's services, I recommend that you:
look for testimonials from other customers

find out as much information as possible about the team, if you can't find information about team members or at least their number, it's probably a one-man company, so choose another supplier

check if the company has a public address to the registered office

see if it is a RIPE member (it has its own ip classes)

check information about the data center where the servers are located

check if there is a money back guarantee

check the uptime they guarantee, ideally a guaranteed uptime of 99.9%
Conclusion
In conclusion, in order to choose a suitable web hosting plan, it is important to know the needs of your website or ask for professional advice to guide you.  Also, you need to make sure that you choose to work with a reliable web hosting company that you can rely on when you run into problems.