Buying a car is a typical dream many people share. And different people do this with their own motivations. For some, it is merely comfort, while for others, it is a friend, not just a means to get from point A to B. 
However, not everyone, regardless of their reasons to buy a vehicle, can actually afford it. That's why the car finance industry exists, after all. In this article, we will discuss the state of the car finance industry in the UK in 2021 but before we do, let us take a short detour and learn what car financing actually means.
What Is Car Financing?
Car financing is basically a vehicle loan (also known as an automotive loan or auto loan) that a person borrows from a financial institution to buy a car. A loan is a sum of money that is lent to an individual, a business, or another organization. The lender is the one who lends money, whereas the borrower is the person who takes out the loan. 
When borrowers take out a loan, they promise to repay the entire sum, as well as the agreed interest (a percentage of the loan amount computed on an annual basis), by a specific date. The installments are usually monthly.
Most of the same rules and procedures apply to car loans as they do to other types of loans. A borrower will often apply for a car loan while purchasing a car; alternatively, a consumer can use a personal loan (a loan received by an individual to use at his or her discretion) for the same purpose. 
All automobile loans are granted for a certain amount of time, usually between 24 and 60 months; however, some car loans may be extended. Fees and taxes are typically included in car loans and are added to the total loan amount. Part of these services might include professional help to zero deposit car finance. 
The State of Car Financing in the UK
Now let's get to the good stuff. According to recent data published by the Finance & Leasing Association (FLA), new business volumes in the consumer car finance industry fell by 21% in September 2021 than in September 2020. At the same time, new business volumes were 9% higher during the first nine months of 2021 compared to the same period in the previous year.
In September, the consumer new car finance market fell in terms of new business by 25% in value and 27% in volume when compared to the same period in 2020. New business volumes in this market were 6% higher in the first three quarters of this year than in the same period in 2020. In the twelve months leading up to September 2021, the percentage of private new automobile sales financed by FLA members increased to 93.8 percent, up from 93.3 percent in August.
The consumer used car finance market fell by 4% in value and 15% in volume when compared to September 2020. New business volumes in this market remained 11 percent higher during the January-September period in 2021 than during the same period in 2020.
Why This Sudden Fall?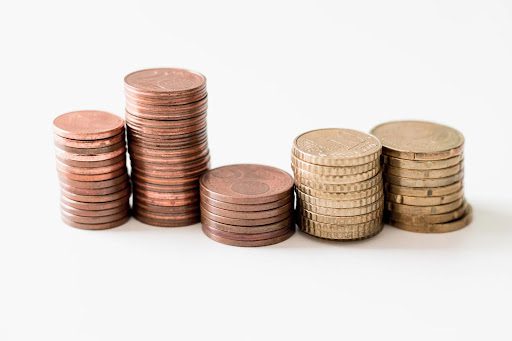 There are a number of reasons for this decline of the automobile finance industry, according to the FLA. Firstly, the vehicle market has been severely affected by supply chain concerns, as seen by a 17 percent drop in new business volumes recorded by the consumer car loan market in Q3 2021. 
Secondly, new car supply constraints are expected to ease sooner than those in the used car market, according to auto finance companies. The scarcity of semiconductors has mostly caused supply challenges in the new car industry, but the knock-on effects of new car shortages mixed with high demand have impacted used car supply.
However, that does not mean that there is no hope. Despite the threats to economic and market recovery posed by supply chain disruption, greater inflation, and new waves of Covid-19, the latest FLA's research indicates that the industry remains optimistic about growth potential. According to the FLA's Q4 2021 industry outlook poll, 88 percent of motor finance providers foresee new business growth in the coming year.
What Does This Mean?
The data shows a clear move away from using car financing services around the UK. While there are no official reasons why, some assumptions can be made. Firstly, due to the coronavirus pandemic devastating the economy, people simply do not have the means of paying back a loan. A lot of people lost their livelihoods, so this is not a surprise.
A second assumption can be that people simply have gotten used to their sedentary work from home life, and public transport meets their needs well enough. They don't need cars at the moment. At least, not badly enough for them to make use of car financing options. However, as the FCA resort suggested, this is set to change once the effects of the pandemic loosen their hold.
Until then, the British folk seem intent on making do without car finance to meet their ends.