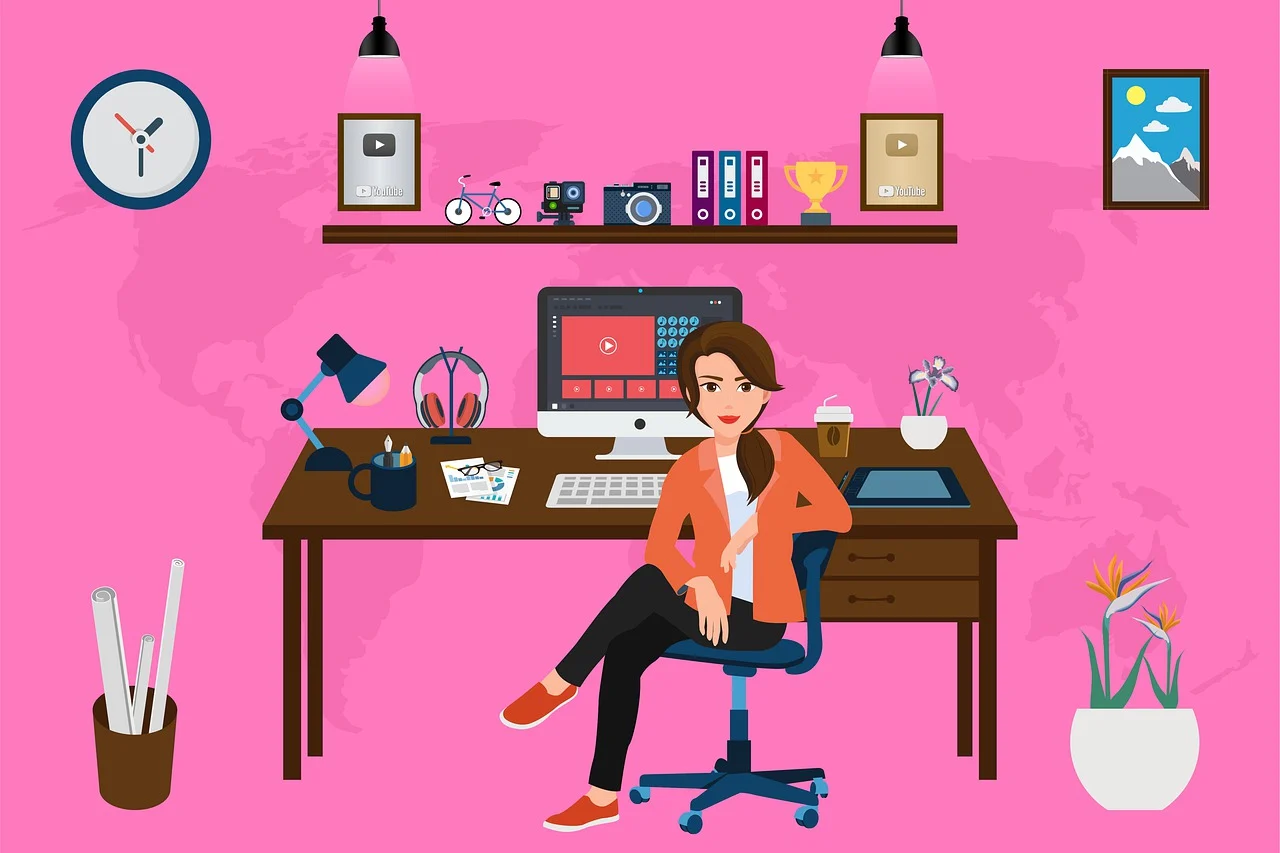 Work from home businesses are becoming increasingly popular, as technology makes it easier to connect with clients and customers online. Entrepreneurs with specific skill sets can leverage the internet to find customers and fulfill their services online. Although many people are aware of work-from-home businesses, they don't know which ones to start. If you're thinking of starting a work from home business, here are nine of the best businesses to consider:
Affiliate marketing
Affiliate marketing has one of the best business models out of all the work-from-home businesses you can start. You don't need to create any products, and you don't need to deal with logistics like shipping and customer service. You can simply promote other people's products and earn a commission on every sale. For example, you can write a blog post on curtains or blinds, and add an affiliate link to sell the product. 
To do affiliate marketing well, you will need to use a platform like a blog or YouTube channel to promote products with content. By creating high-quality content once, you can continue to get traffic and make passive affiliate sales. This work-from-home business model is very scalable, so as your audience grows, so will your income potential.
Blogging
Blogging is another scalable and low-cost work-from-home business you can start. When you start a blog, you write content about a particular niche or topic and you can grow your audience through consistent publishing. There are endless ways you can make money with blogging; you can make money through advertising, affiliate marketing, selling digital or physical products, and offering services. In general, niches that are B2B like SaaS are more lucrative than B2C sectors like kitchen design. 
To succeed with blogging, you will need to be consistent with your publishing, and you will need to create high-quality content that provides value to your audience. You will also need to be patient, as it can take time to grow a large enough audience to make a substantial income from your blog.
Email marketing agency
Email marketing is one of the most profitable marketing channels for businesses. In fact, for every $1 invested, email marketing generates $42. For great email marketers, companies are willing to pay top dollar. With an email marketing agency, you will provide email marketing services to businesses. You will work with clients to create email campaigns that achieve their desired results.
YouTube
YouTube is the second largest search engine behind Google and it's one the best platforms to start a work-from-home business. With YouTube, you can start a channel, grow an audience and make money from advertising, sponsored videos and product placements. The key to growing a YouTube channel is picking a niche and bringing original and valuable videos to your audience.
YouTube is also a great platform to branch out into other business ventures. Once you've built up your audience, you can start selling products, courses and other merchandise through your channel. You can also work with brands as an influencer or ambassador.
SEO Consulting
SEO consulting is one of the most profitable businesses you can start from home. Companies are willing to pay top dollar for SEO services because a well-optimized website can rank higher in search engine results, leading to more traffic and more customers. It's best to niche down and pick a specific industry to do SEO consulting for (e.g. ecommerce)
To be a successful SEO consultant, you need to have a strong understanding of how SEO works and how it can be used to grow traffic and revenue for businesses. The best way to get experience doing this is to do it for your own website. Once you've produced results, you can use your experience to sell customers on your expertise. 
Amazon FBA
Selling on Amazon is one of the best work-from-home businesses and there's virtually no limit to how much you can earn. Amazon's FBA (fulfillment by Amazon) model allows you to sell physical products and have Amazon fulfill the orders for you. This allows you to launch and e-commerce business and sell products to Amazon's customers without having to do zero customer service or fulfillment work.
There are many ways to succeed on Amazon FBA. As a new seller, you will need to find a niche market and build up your inventory. Once you have a few products selling, you can start to scale your business by adding more products and expanding your marketing efforts. Generally higher priced items like ergonomic chairs are more profitable than small items like pens. 
Resume writing
One of the most in-demand skills in today's economy is proficient resume writing. Resume writing offers one of the highest ROI activities for job seekers. With a well-written resume and cover letter, you can showcase your education and experiences and land interviews and offers from top companies.
A resume writing business entails helping clients craft resumes that highlight their strengths and experiences. As a resume writer, you'll need to have excellent writing and research skills, as well as knowledge of the latest trends in resume writing. It's best to narrow down and position yourself as an expert in resume writing for a particular niche.
Social media marketing agency
Social media marketing is a great work-from-home business to start for younger entrepreneurs and social media savvy people. As a social media marketing agency owner, you help businesses grow and interact with their target audiences through social media platforms such as Facebook, Twitter, and Instagram.
You can sign clients on a retainer and offer services such as creating and managing their social media posts, running social media ads, and analyzing results. The more value you can bring your clients, the more you can charge each month for your services.
Podcasting
Podcasting is another low-cost great work-from-home business. You can create a podcast around any topic that you're passionate about. Once you have built up a following, you can start to monetize your podcast through sponsorships or by selling products or services.
Podcasts audiences are some of the most valuable audience bases to advertisers. They are highly engaged and they are often the target audience for specific products and services. There are many monetization avenues available depending on the size of your podcast.