Smartwatches have become more than just a wearable that tells time. With advancing technology, they are becoming your alarm clock, your health monitor and your personal fitness  trainer. There are several ways that the best fitness smartwatch can help you keep fit. 
Here are 8 relevant methods and techniques! 
How the best fitness smartwatch helps you keep fit? 
The best and the most reliable way to stay healthy is to utilize the trainer on your wrist. Thanks to modern smartwatches that offer amazing fitness features and allow you to download third- party fitness apps, you can truly achieve your fitness goal in no time! 
So, what are you waiting for? Get in shape now by using your smartwatch. 
Steps Count 
A person tends to take about 4,000 steps a day on average. Research shows that if you take around 10,000 steps a day, you can lose weight. But how to keep track of the number of steps that you've taken?
Fortunately, the best fitness smartwatch comes with a built-in pedometer which helps you count the number of steps that you have taken in a day. Moreover, it reminds you of when to increase your steps. 
Some recommendations include taking the stairs instead of the lift, getting off the bus one stop earlier and moving around your house as much as possible. With a smartwatch, you can easily keep track of the number of steps that you take! 
Sleep Monitoring 
Another great thing a smartwatch can do for you is that it monitors your sleep. To remain healthy, besides exercising and eating healthily, it is imperative to have a good night's sleep. 
If you are having trouble sleeping restfully, turn to a sleep monitor for help. It not only assesses your movements during sleep, but analyzes your sleep & wake cycles to see how restfully you have slept. 
This data can be useful as it assists you to find the optimal sleeping pattern and ensure that your body is well-rested the next morning. 
Heart Rate Monitoring 
Another great thing that the best fitness smartwatch can do is to monitor your heart rate even when you are exercising. Some of these wearables even notify you of when your heartbeat is too fast.
Moreover, there are smartwatches like KOSPET GTR that allows for heart rate monitoring throughout the day. With corresponding data, you are reminded of when to take it easy while exercising and your heart's health is monitored in a more effective way. 
Body Temperature Measurement
In order to harvest the ideal results after a workout session, it is imperative to keep your body temperature within a normal range. To be sure, it is impossible to measure body temperature without additional devices. Fortunately, you have smartwatches that can do it for you. 
They measure your body temperature and enable you to be as productive as possible. 
Sedentary Reminder
Statistics shows that moving for a couple of minutes helps keep your body active. However, when we are sitting on a couch watching TV or reading a book, we often lose track of time. 
With the best fitness smartwatch, you never have to worry about this again. The smartwatch comes with a feature that notifies you of the exact moment to move around. There is usually an interval it can detect. If no movement is detected within that interval, the smartwatch will remind you that it is time to take some steps!
Achieve Fitness Goals
A smartwatch offers the possibility of challenging yourself to the best, particularly for joggers and runners. With excellent performance, you are likely to break the records set previously. 
You can also view your progress to make your fitness goal come true in the best possible way via a smartwatch.
Enjoy Music on the Go 
It is extremely inconvenient to carry a smartphone when you are doing exercises, yet the best fitness smartwatch will have you are covered! 
All you would need is your headphone and your smartwatch that can play music, which is quite useful during exercises as it helps improve productivity and efficiency.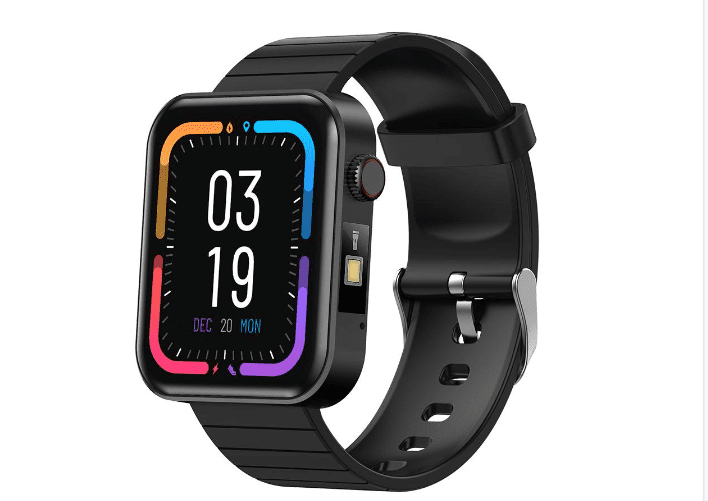 Practical Tools
A smartwatch makes it easier for you to receive incoming calls, reply messages, check steps you have taken, calories burned, etc. With a smartwatch, you can now keep fit all the time.