Online businesses can be daunting tasks with some heavy upfront workload, but mostly only during the beginning phases. Especially for new online businesses, there are many factors to keep in mind when getting a start while trying to keep everything else afloat. Luckily for online businesses, there are many useful tools for more efficiently and easily operating and managing an online store. Furthermore, the tools are mostly free and readily available for easy use, making them that much more essential for online ventures. Through the following list, we go over a handful of the must-have tools and equipment for running an online business.
Laptop or Desktop
Running an online business requires much work with varying tasks, from setting up a website, designing, using software, marketing, and many more. Since these tasks tend to be much easier to accomplish on a desktop or laptop, it would be a great asset to have a functioning personal computer. The portability of laptops is also a major advantage since it allows for flexible productivity and getting work done regardless of the location.
Internet Connection
The internet is vital to any online venture since all business takes place wirelessly and on the web. A strong internet connection allows the business to reach and interact with consumers and enables employees to quickly access and forward business details like files and documents. The internet essentially allows businesses to connect with people from all parts of the world.
Design Software
An online business has to start from something, meaning it will require a brand or image to represent it. This means using design software to style and put together a unique logo or trademark to be recognized by. Also, design software is needed for customizing and editing images and graphic material to be used on the business platform.
Business Platform
Speaking of business platforms, an online store will need someplace to set up shop. Websites are excellent business platforms and can offer countless ways to customize and design a business. Through a free open-source management apparatus like WordPress, building a business website can be systematic and simplified regardless of any background in programming or web design.
Email Marketing Tools
Although you are technically connected to the rest of the world through the internet, getting their attention and persuading potential consumers is a whole other task that requires much needed email marketing tools. Email marketing tools and software allow online businesses to keep in contact with their clients through commercial emails and promotional messages. There are numerous email marketing tools that allow businesses to design attractive newsletters or campaigns to help drive traffic towards the business.
Google Analytics
Tracking the overall progress across numerous varying statistics is a super handy tool for online businesses, and is something that Google Analytics excels at. Being able to keep a record of the business's progress is highly beneficial since it portrays the actual results from the venture. This essentially allows the business team to analyze the business and help pinpoint strengths, weaknesses, and any possible improvements to incorporate.
Accounting Tools
An online business would not be complete without a means to monitor and keep track of the finances. Accounting software and tools are designed to more conveniently organize financial statistics and more easily monitor payments, create financial reports, generate invoices, and many more. Especially in business, understanding the financial situation of the venture is key to maximizing the business' potential.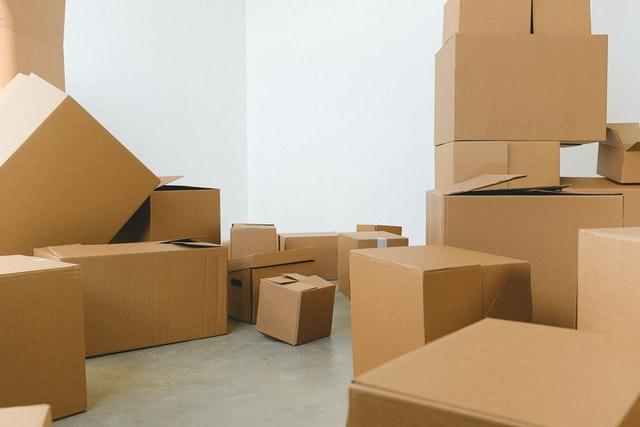 Logistics Services
Getting products and services from one place to another requires the expertise of logistics services. Online ventures selling physical products require a lot of packaging and shipping, making it ideal to stock up on shipping boxes wholesale and setting up a partnership with some logistics company.
Conclusion
Online businesses tend to require much work in the beginning, but become relatively less work-heavy and more rewarding through the years. Especially with the proper equipment and tools, running an online store can be as efficient and productive as possible while also maximizing the business and its potential.