Watching TV may be the answer if you're looking for a way to learn Spanish. While it's not a replacement for actual language classes or immersion, watching telenovelas or other Spanish-language shows can help you pick up some basics. Here are eight of the best Spanish-language TV to watch on Atresplayer if you want to learn Spanish. 
1) La Casa del Papel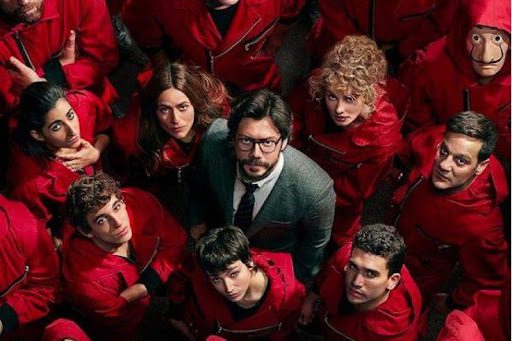 Most people's mental image of a bank robbery series or movie usually involves a crew of chubby, gruff men working diligently and professionally while trading expletives. When the Professor assembled his dream squad to plunder Spain's royal minting facility, he had different intentions. 
He believed that the best conceivable team to pull off history's biggest theft would consist of a group of youth in their 20s, thugs, as well as a scattering of charismatic, cunning psychos. 
And despite the fact that it is probably safe to anticipate that Ben Kingsley will not be pleased with the professionalism displayed by this group, it comprises an incredible ride of love, sex, violence, and deception in what is virtually equivalent to a cinematic comic book.
The code names and Dali masks are charming touches, and when combined with the production quality of Hollywood, it's not surprising that this Spanish TV program has become a worldwide phenomenon. 
There are several performances to enjoy, including those by crowd favorites such as the Professor played by Alvaro Morte, Tokyo played by Ursula Corbero, and Nairobi, "la puta ama" herself played by Alba Flores. 
2) Elite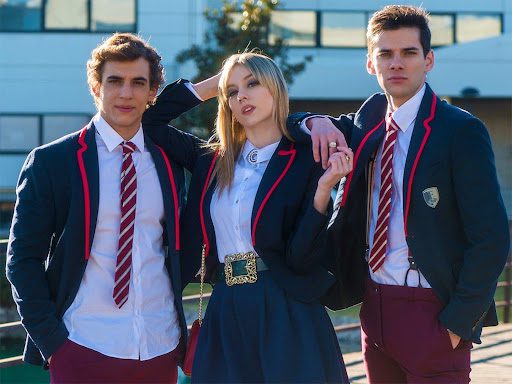 Is this ever-produced school drama the sexiest one? Probably! Gay, multicultural, and three-way relationships all make up the drama revolving around the murder case of a defiant high school student who was discovered dead in the school's swimming pool. Elite ups the anteon of this popular genre. 
Three of the pupils transferred to the exclusive Las Encinas academy when their public school burned down, which increased tension between the protagonists and ensured that there was never a quiet moment. 
The show's cast gives some standout performances, including Miguel Bernardeau as Guzman, the school bully, Mina El Hammani as Nadia, the Muslim outcast, and the humorous Danna Paola as Lu, the bully who becomes Nadia's love rival. Fans of Casa Papel will also be happy to see Jaime Llorente, Maria Pedraza, and Ester Esposito back in action. Ester Esposito plays the icy Carla in full "Cruel Intentions" mode.
3) El Internado: La Laguna Negra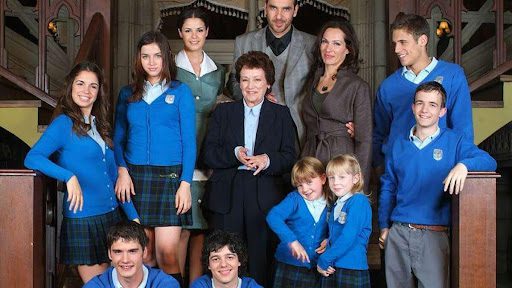 You will be fascinated to want to watch this movie because of its excellent rating of 8.2 on IMDB and also that one of its characters, Ana de Armas, now has established a career as a legitimate Hollywood star in other shows like Knives Out and Bladerunner 2049. 
This must be among the most common, consistent, and thoughtfully crafted narratives we have ever seen on television, regardless of whether it was on Spanish TV or another type of television. Even after six seasons, many of the mysteries introduced in the first season have not been solved. 
Indeed, the production values are nowhere near as high as those of the most recent titles released by Netflix or Amazon. There are also some odd choices made in terms of directing, and there are a lot of sappy moments with an orphaned 4-year-old protagonist who rambles on about how much she misses her parents. In as much as the latter may be true, it doesn't exactly make for good television.
As the series unfolds, secrets about every character who goes to the Boarding School are revealed, and mysteries concerning the Boarding School conceal a dark past. In the meantime, the adult and teen cast members become involved in various love romances. With the help of her naughty little friend Evelyn and their villainous arch-enemy, the scheming, hair-pulling, plant-peeing Javier Holgado, the role does, thankfully, blossom into a genuinely delightful character. 
Even though it is a show that targets teenagers, the filmmakers don't miss an occasion to show the leads swanning around the dormitory rooms while having their abs all out.
The female characters have a norm for swimming naked in the morning or going for late-night expeditions in their pajamas. The sheer amount of sequences that begin with a box being brought to the school's offices and kitchens is even more perplexing. 
4) El Desorden Que Dejas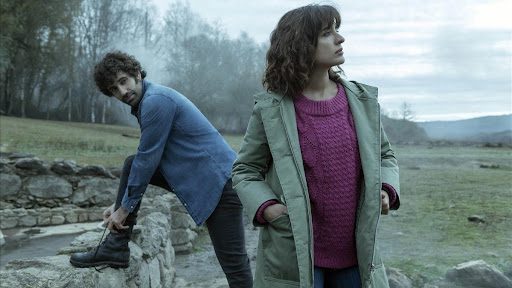 In truth, the same older man who wrote Elite also wrote EDQD, but unlike Elite, the major characters are the teachers, starting with Raquel Valero, who Inma Cuesta plays. Raquel shows up at a small school in Galicia, unaware that she is taking the place of a teacher that passed away inexplicably the previous semester. 
As Raquel works to uncover the mystery of her predecessor's death, the harsh reception of her new students, her boyfriend's cocaine addiction, and the local authorities unreliability all contribute to stress. This dramatic thriller effectively uses the gloomy ambiance of the Galician countryside.
5) Isabel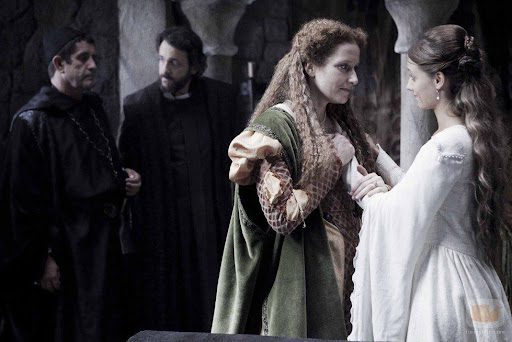 Even though the show's budget cannot support genuine action sequences and superb sets like Game of Thrones, it is nonetheless a top-notch historical drama with as many plot twists and turns as Game of Thrones does. In Michelle Jenner's stunning performance characterized by a strong will, you can have fun remembering how often the titular Spanish Queen is known as como mujer and como reina. 
The audience is educated about Spanish history through the program. It is fascinating to investigate the position of Jews and Moors in medieval Spain, given the progress that has been made since then. 
If you are learning Spanish, there are a lot of second-person words and somewhat repetitious historical and military vocabulary to get a handle on. 
Thankfully, they avoid the mistake of assigning Isabel modern values; instead, the show's heroine is entirely concentrated on her mandate to reign and is truly earnest in her pursuit of propagating the Christian religion. Isabel is available on RTVE (like BBC in Spain) and Amazon Prime.
6) White Lines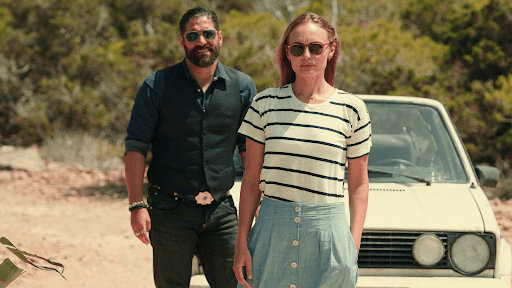 During the peak of dance music, a young Englishman from Manchester arrives in Ibiza alongside his friends while dreaming of being a famous DJ. His little sister travels on the storied party island in the present to investigate the circumstances surrounding his strange passing 20 years later. White Lines is another high production done by Alex Pina. 
It combines incest, jealousy, love, music, violence, drugs, sex, and more drugs before serving up the ensuing rollercoaster throughout a single season comprising 10 episodes. 
Even though the majority of the language is in English and just approximately a quarter is in Spanish, every little bit helps. While we're being picky, it's important to note that Mallorca, not Ibiza, was where the filming of the series took place.
7) El Cid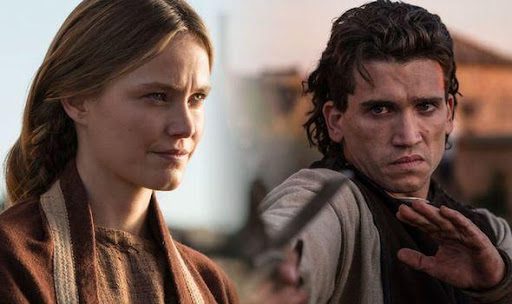 This is a rather averagely written show, with bad pacing and a rather mundane storyline; yet, the production standards and the charm of Jaime Llorente while playing the lead part will keep you captivated for the first season. 
If you enjoy watching historical dramas featuring a lot of sword fighting, you should give it a shot. However, Isabel is undoubtedly more successful in politics and maintaining personal ties. Alicia Sanz deserves praise since she does an excellent job portraying the part of the spoiled princess.
8) Narcos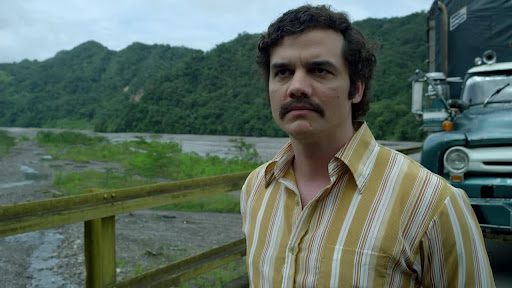 Another massive production by Netflix, this one is set and filmed in Colombia and depicts the life of Pablo Escobar, among the most infamous drug kingpins of all time. Escobar amassed a fortune through the manufacture and sale of cocaine, which allowed him to become a billionaire. 
The agents of the Drug Enforcement Administration (DEA) who were dispatched to Colombia in order to battle the drug cartel are another focal point of the series. Due to the fact that the actors are from a variety of various nations, there are a number of distinctive Latin American accents that can be detected. With it, you can be able to learn Spanish or even get better at the language.
Conclusion
Spanish learners have plenty of excellent shows to choose from when it comes to picking the right program for their level. While some programs are better suited for beginners, others can be more challenging and help you move up to an advanced level. Whichever show you decide on, make sure that it is exciting and engaging so that you will stick with it.