There are numerous advantages of text message automation for your business, and as a business owner, you want to use what is best for your organization. We'll try to show you a few of those benefits here.
A Great Marketing Tool
You have a better chance of contacting prospective clients if you broadcast your marketing message to as many people as possible. For instance, if you utilize Emotive's text automation you will get, according to them, a marketing tool that feels human. This sort of marketing necessitates less expenditure of funds on marketing messages that many consumers will rapidly forget or disregard. Consumers must opt-in to receive SMS marketing. That implies that before getting messages regarding bargains and promotions, your target audience must first sign up to receive them. Businesses gain greatly from opt-in marketing. One is that consumers who opt-in to receive your messages are already passionate about your business or product; otherwise, they would not have signed up. Another benefit is that you will save time and money by not bothering uninterested customers.
You Get Reviews Easier
This review automation is multi-step and especially useful for home repair service providers like plumbers, electricians, and carpenters. Set up an automated text message when the service provider finishes the work, asking the consumer if they were satisfied with the service they received. Customers who respond that they were satisfied will receive a follow-up text with a link to a chosen website, encouraging them to submit a review online. By presenting the link on the phone in context, the consumer is more likely to submit a positive review, which can help the company grow. Customers who say they were dissatisfied with the service get a different message that apologizes and asks for further information about why they are upset.
Concise and Quick Responses to All Questions
Your consumers will receive quick and succinct solutions to their questions thanks to Text message automation. For example, if a customer wants to know how your company handles deliveries, they may ask and the algorithm will take care of the rest. This will substantially help your interactions with customers, who want everything to be completed quickly. When conducting this job manually, it can be highly demanding, as the individual answering the queries may become overburdened with inquiries and so preoccupied. It is much better for both you and your customer in this manner.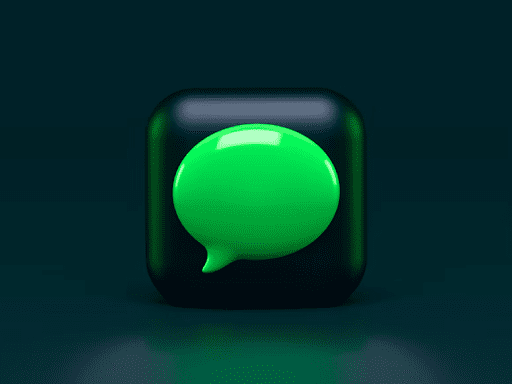 You Have More Control
You get a high amount of control over the process by forecasting the chain of interactions from point A to point Z. You can also use well-thought-out actions to set off the events you want to see happen and deepen your relationship with your customer. You can also anticipate when your consumer will need to contact your customer service team. Then, to avoid wasting your support team's time, supply it with assistance or answer ahead of time.
Improving Your Products and Marketing
Because you're working with a program right now, you may employ someone to put up a data collection program that will allow you to see what your consumers are most interested in. Knowing this will enable you to alter your items and make them more appealing to your target market. You'll also be able to check which products are the most popular. You can even program the algorithm to ask your customers why they appreciate a particular product, and then use the information to tailor future products and marketing campaigns.
Creating a Bond with Your Customer
Keep in mind that the majority of SMS's advantages stem from the fact that it is a highly personalized medium. As a result, you're forming a unique link with your customer. You may try to schedule unique messages for that person on specific days throughout the year. You could even give them a discount for that one day only. Also, because SMS text messages are so intimate, you should ensure that you obtain your customer's dates and any sensitive information with their agreement before sending them SMS text messages. 
Saving Time
Sending booking reminders or SMS surveys to your consumers, either one at a time or in mass, are just two of the tasks you'd no longer have to do if they were automated. These may easily be optimized to produce the best results by determining the optimal time to send them. For example, rather than sending a survey at the end of the month, sending a consumer a survey two days after purchase may be the ideal approach to obtain feedback.
The benefits of automating your text messages are evident and you should carefully consider why you should use this great feature in your business. Hopefully, we were able to clearly present how automated text messages could bring improvements to your business.