New York City is one of the most vibrant and exciting cities in the world.
It's no surprise that so many people wish to call it home at some point in their lives.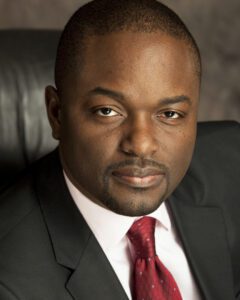 We spoke to Abiodun Adisa, also known as Abi Adisa, Abi is backed by the capital of New York based investment manager Oridun Capital Management. Amara suites, one of Oridun Capital Management's portfolio companies, aims to expand in Africa, while maintaining the same concept they built in Nigeria, Luxury yet affordable housing, with short term contracts, suitable for locals, diaspora, and expats.
Here are the top things to consider when buying property in New York City.
Be sure your broker is reputable
With home prices rising like they are, you'll want a broker who can help negotiate a great deal for you. You don't have time to waste on a broker who isn't doing his or her job. So, it helps to have someone on your side that you know will get you what you need.
Good real estate brokers should be aware of market conditions and be able to work with what's available.
Identify neighborhoods where prices are already low
If you're looking to make a big purchase like real estate, it pays to get creative with your purchases.
Look for neighborhoods where prices are already low, and see what properties are available there. Sometimes, it's just a matter of picking up on subtle trends before everyone else.
Determine which areas will increase property value over time
There are plenty of areas in New York that have been attracting investors for years because of their development potential.
Of course, when investing, it's important to buy a property at a great price. But it's equally important to know which area will increase its value over time.
If you can purchase a home in an area with a lot of potential for growth and help revitalize a community along the way, your investment will be well worth it.
Don't expect your real estate agent to tell you everything
No agent is perfect. Some are better than others. But in any case, don't expect your agent to tell you everything. If they're not forthcoming with information, find another agent.
It is YOUR money and YOUR time, so take control of your own decisions, rather than letting someone else handle it for you without full disclosure. For example, most agents will work within a set price range, based on what their office feels an area is worth at that time.
Understand how purchasing property works when buying sight unseen
It's not uncommon for people to want to invest in property that they haven't seen or can't get into. Whether you are making an investment, purchasing a vacation home, or buying your own home; purchasing sight unseen is possible but it does bring with it certain risks.
Before making any commitments, be sure you understand how purchasing sight unseen works and what could potentially go wrong.
Knowing how much work is involved upfront will help you set realistic expectations and avoid surprises down the road.
Get prequalified so you have a good idea of what you can afford
To begin your home-buying process, it's a good idea to get prequalified.
This means talking with a lender and finding out how much you can afford so you don't have any unpleasant surprises down the road. Some lenders will even offer you a loan at that time if they think you're qualified for it.
Formulate contingency plans when buying property in New York
If you're planning on purchasing a property anywhere, you should plan for contingencies. And nowhere is that more important than when buying property in New York City.
Every city has its own unique story and details, which means planning for unexpected circumstances is key if you want your investment to pay off long-term.
Abi Adisa's proptech concept aims to make you feel at home even when you're away from your actual home! Focus is on international standards of housing. Taking it all the way across Africa, starting from Nigeria. Abi plans to be your provider of all things flexible living.