In today's digital age, having a website is crucial for businesses of all scopes and sizes looking to establish a strong online presence. But just having a website is not enough. It needs to rank highly in search engine results to keep attracting steady traffic and bringing in potential customers. Google is the most popular search engine, and if your site is not ranking on it, you are missing out on a significant amount of potential traffic. Let's take a look at some of the main factors at play that might help explain why your website pages are not ranked by Google already.
#1: Not Indexed by Google
One of the first possible reasons to mention why your site is not coming up in search results is that Google simply cannot locate or index it. It implies that the search engine is not storing your site in its database for some reason.
Even if you take advantage of creating excellent content that accurately portrays the site's subject matter, all that makes no sense if no one reads it. Your website's visibility is crucial, so to help Google find and rank it, consider submitting a sitemap in Google Search Console. It is a list of your site's pages that search engine bots crawl to learn information about it. While your site may not get crawled instantly, you will get confirmation that your sitemap was submitted and ultimately crawled.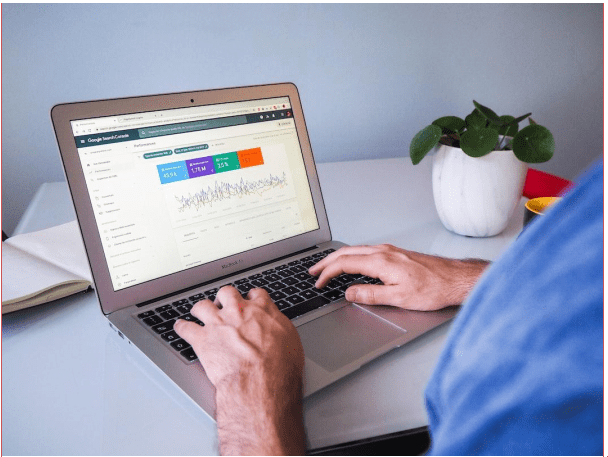 Pages Are Marked "Noindex"
Your site may not be in Google's index because of a noindex directive at the page level. If a page is marked "noindex," it tells search engines that you do not want the pages of your website to be indexed in Google's database. For some reason, this may be something you would like to do occasionally, but you usually want the site's pages indexed. To understand if any of your pages are labeled "noindex," you can look in the site source code, or if it is made with a CMS, you can click the Console section "Pages" and look at the index status of the particular page.
#2: Speed Is too Slow
One of the most common SEO ranking myths is that how fast a site loads is not important for where it shows up on results pages. However, if your website does not rank in Google, its poor loading speed may be a possible reason.
A platform that loads slowly will drop in the rankings compared to websites that show content quickly. That is because website page speed has been regarded as a ranking factor by the Google Search team both for desktop and mobile searches. The Google search engine aims to deliver only quality content to users' search queries, and a slow-loading page shows a poor-quality signal to its bots.
Additionally, visitors expect fast page speed when entering any platform. So if the site responds slowly, they will get frustrated and quickly abandon it.
#3: No Authoritative Backlinks
Another reason why Google's bots may not rank your platform is that you still need to build up your "link juice." That is possible by getting links from high-authority websites. Building links is essential since they are treated as one of the seven confirmed Google ranking factors, just as page speed is.
Obtaining quality backlinks can be a time-consuming and pretty complicated process. However, implementing a strong link-building strategy ultimately helps build authority and credibility online. Again, Google's bots' goal is to show the best results possible to users. For that reason, they will rank pages from websites that demonstrate expertise in their area, and authoritative backlinks help build it. They are treated as a vote of recommendation from one website to another.
#4: Not Optimized for Mobile Devices
Even though the Mobile-First Update already came up in 2018, some websites are still not optimized for mobile devices. This point can also serve as a crucial reason for the website not being ranked in Google searches. Therefore, make sure your website is compatible with mobile devices and that all of its content is easily accessible through smartphones and other handheld devices, too.
Mobile browsing is becoming increasingly popular, with billions of people preferring to access their favorite gaming platforms, online stores, service providers, and many other kinds of sites through mobile devices. It is estimated that the tendency is only going to increase because opening any platform from the smartphone is apparently far more convenient, wherever the user is and whenever they need to access it. So mobile friendliness should be the top priority, not only from the point of view of gaining ranking but also for providing site visitors with the comfortable access they hope for.
#5: Site Has Got a Penalty from Google
This point can be a little trickier to figure out. If something has been done against Google's established guidelines, your platform may be penalized. Anything from building lots of spammy backlinks to your site to using thin and duplicate content or over-optimized anchor text can lead to receiving penalties. As a result, it will hurt your rankings and organic traffic, making it hard for people to find your platform on search engine results pages.
One way to determine if there is a manual action against your site is to use Google Search Console. You can log into it and pick manual actions in the left column. Once the issue cited by Google is fixed, you may try to submit your platform for reconsideration.
#6: Issues with Content
The opinion that the website content has no importance is not accurate, as it is the best factor of relevance for Google's algorithms. All significant Google updates over the past time have raised the focus on ranking platforms with valuable, unique, well-written content over those without it.
Content is what tells Google bots what searches to rank a website on. So informative content sections are an excellent place to leverage sought-after keyword phrases. If there is no optimized content, that may be the cause of why the site does not rank in search results.
However, the other frequent issue that may cause a website not to appear in the rankings is not the absence of content but bad or duplicate content. Having no content can indeed be a liability, but having improper and duplicated one can potentially be even worse.
In point of fact, Google bots actively penalize websites that employ "keyword stuffing." This practice implies using too many keywords in the page content. On top of that, directly publishing content from another platform (even if you have permission) can lead to a duplicate content penalty, which will suppress the website in the rankings.
#7: Google Released a New Algorithm Update
Finally, many times, one of the multiple algorithm updates made by Google may be the cause of your platform ranking issues. In fact, there are a wide range of things that might be affected by search engine updates. Such things as certain backlinks, spammy links, and social media profiles can serve as very likely targets for the specific update. These updates alter the way Google bots find and rank pages. Consequently, these shifts may impact numerous websites across the web.
Final Words
Search engine optimization is a strategy that, depending on the niche and industry, takes some time to bear fruit. Part of the reason that your platform may not appear in Google results is simply that even proficient SEO can take several months to perform. However, being aware of other crucial reasons why your site may not be ranking and eliminating the ones under control can go a long way to boosting your search position and online presence, ultimately helping your business grow and flourish!