iPhone has arisen as a brilliant symbol of innovation, design, and usefulness in today's quick-paced, technologically advanced society. With its immense global appeal and widespread use across continents, iPhone has had a really extraordinary impact on the mobile industry and our daily lives. You may wonder how to check location on iPhone if you lost your phone. We'll help you out, so keep on reading.
A Financial Times study claims that iPhones have a 50% market share in the US, making Apple the industry leader, surpassing Android developers.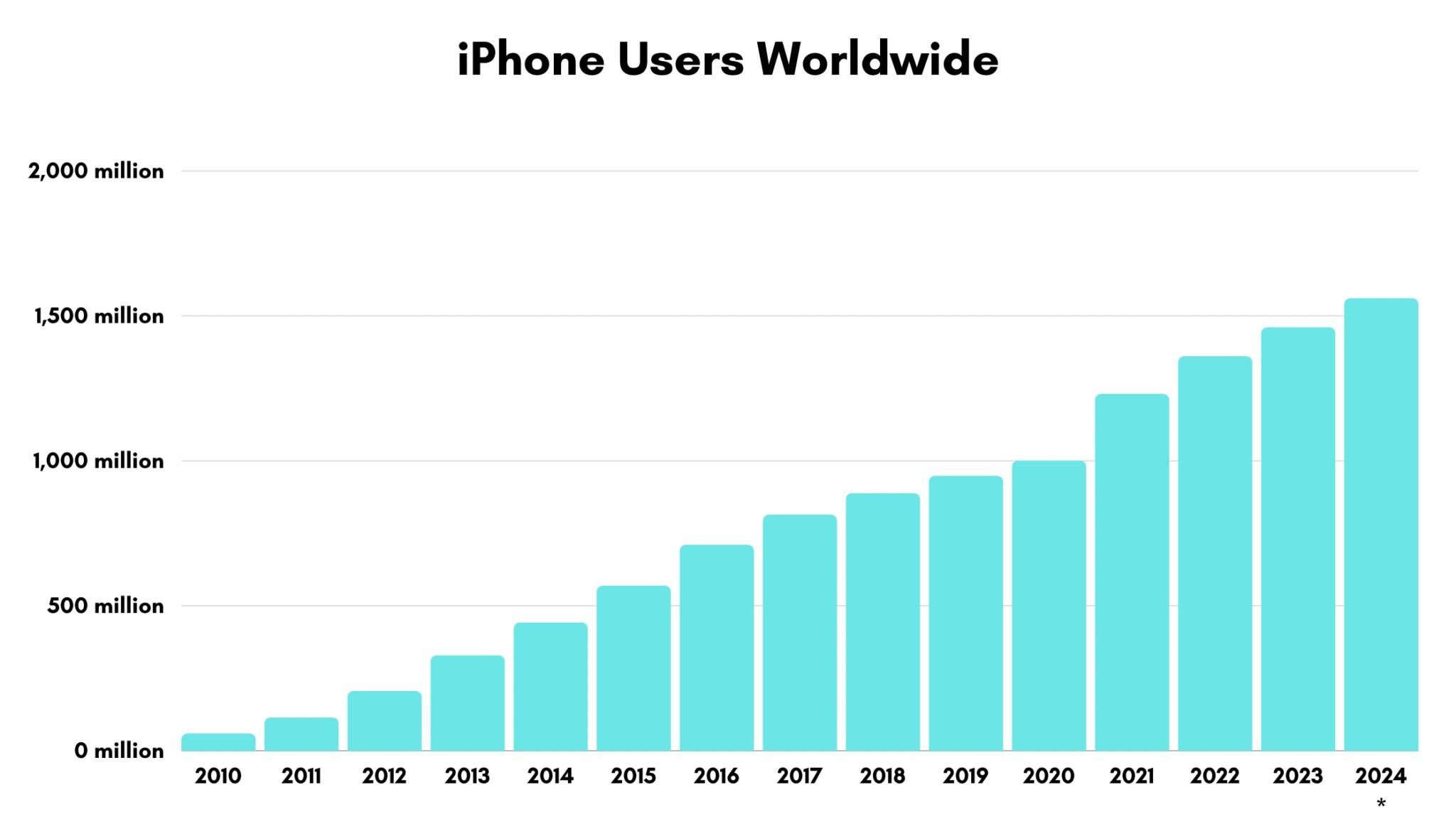 Over 10 million Americans lose their cell phones each year, with an alarming 43% of them never being found. A more encouraging statistic is that more than 70% of misplaced smartphones are eventually found by their owners. Alarmingly, 30% of people who locate missing phones try to unlock them, potentially putting the private data of the device owners in danger. When your gadget gets into the wrong hands, things get progressively worse. We will offer you 7 trustworthy methods to find your gadget without anyone knowing about the check.
Why Tracking an iPhone? Understanding the Motives
Before delving into the methods, let's briefly discuss some reasons why you might need to track an iPhone without the owner knowing:
Family Safety: To ensure the well-being and safety of family members, especially children and elderly individuals.
Lost or Stolen iPhone: To locate someone's iPhone and potentially identify the thief.
Employee Monitoring: For employers to oversee company-owned devices to prevent misuse and enhance productivity.
Personal Security: To enhance your personal security, particularly in potentially dangerous situations.
Locating a Lost Friend: To reconnect with a friend who may have misplaced their iPhone.
Parental Control: For parents to monitor and protect their children's online activities.
Asset Protection: To safeguard valuable assets or equipment linked to an iPhone's location.
Remember that even if these justifications let tracking, you should always respect the privacy of others and abide by the laws of your jurisdiction. Let's now examine the seven covert ways to find someone else's iPhone.
Way 1: Following Down an iPhone Using uMobix
People are often curious about how to check someone's location on iPhone without them knowing. Fortunately, the uMobix platform allows users to securely locate an iPhone or trace a cell phone's position by number. By signing into your account and going to the appropriate page, you can view an interactive map with all the details of the targeted person. The data sync process for tracking someone's iPhone typically takes five minutes. On iOS devices, the synchronization time, which is dependent on the effectiveness of the data backup, might occasionally last up to 24 hours.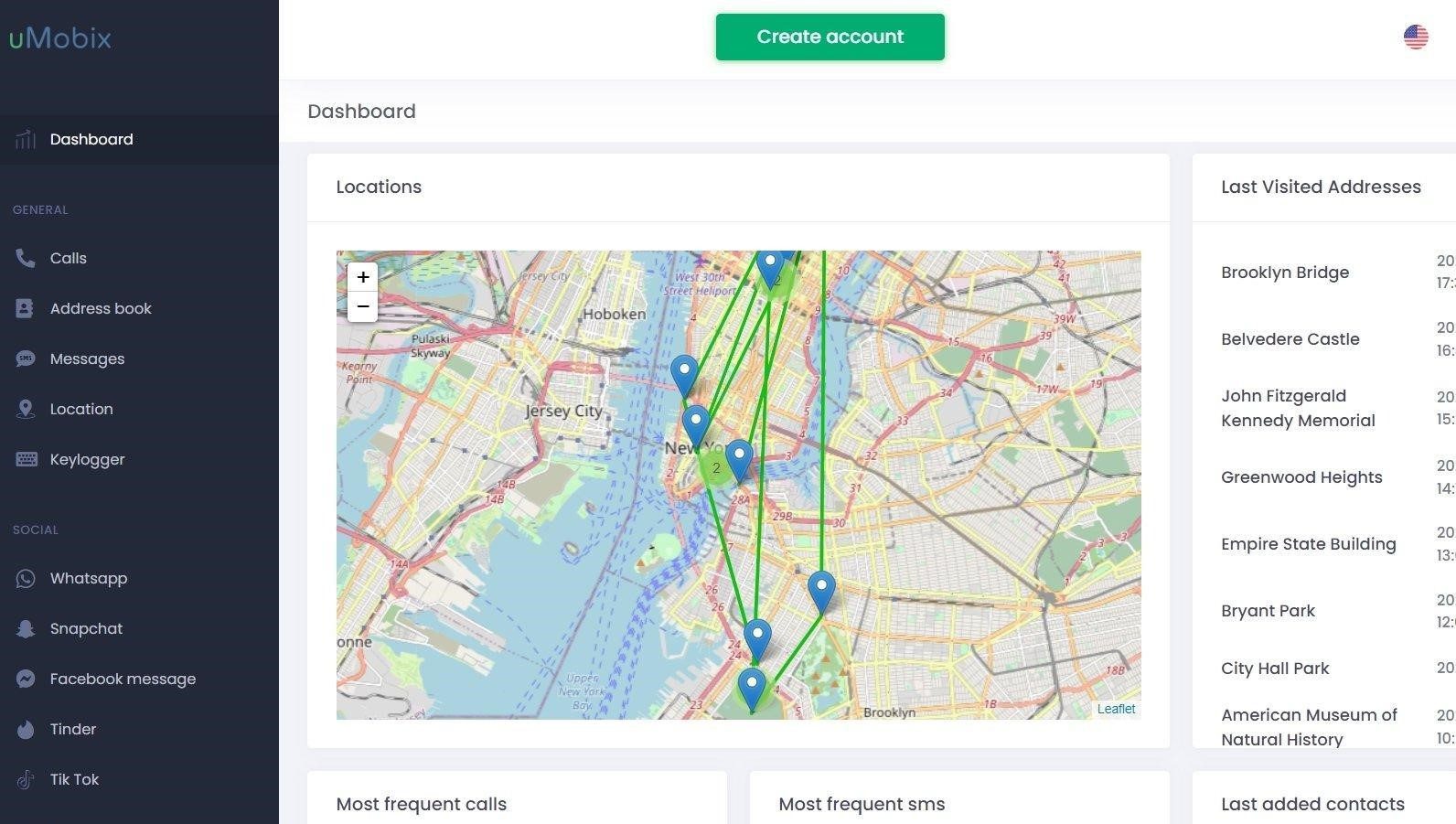 Special features include:
Seamless Installation: Set up in under 5 minutes.
Compatible with iOS and Android: Use any phone in search. Secretly track an iPhone from an Android smartphone.
Auto Updates: The system updates itself automatically.
View Social Media Messages: Read messages on WhatsApp, Facebook, Instagram, etc.
Message Control: Observe sent, received, or deleted messages.
Call Control: Handle incoming and outgoing calls.
Browser History Screenshots: Watch recent web history with screenshots.
Audio and Visual Control: Listen in and view the device's surroundings.
Block Wi-Fi, Websites, or Devices: Control access as needed.
Recover Deleted Calls and Contacts: Retrieve lost calls and contacts.
Media Files: View all stored media files.
To understand its functionality better, let's look at its advantages and disadvantages when it comes to how to track iPhone locations remotely:
Pros
Cons
Discrete real-time tracking
1 subscription purchased – 1 tracked device
Locating a phone number is possible remotely without installation via geofinder
To spot location on iPhone, physical installation is required (excluding locating by phone number)
Lost or stolen iPhone can either be tracked or blocked
5-minute data updates
Steps on Tracking iPhone's Location with uMobix
If you're eager to follow the whereabouts of an iPhone owner without installing an app, here's how you can do it using uMobix:
Go to the uMobix website and either create an account or log in if you already have one.
Pick the type of device you need to monitor – iPhone or iPad or an Android phone or tablet.
Select the subscription plan that suits your needs.
Provide your payment details (Google Pay or Crypto payment are available if you prefer not to use a credit card).
Install the uMobix app: you'll need the target person's iCloud credentials, take their phone, scan a QR code, grant necessary permissions, and install.
Allow uMobix to synchronize the data.
Start monitoring someone's location in real-time.
Way 2: GEOfinder: Top App to Find iPhone Without iCloud
Let's say you want to track someone's iPhone without them knowing with iCloud. The best choice in that situation is unquestionably GEOfinder. When accessing the target's smartphone for installing a spy program is not possible, this GPS tracker is a way out.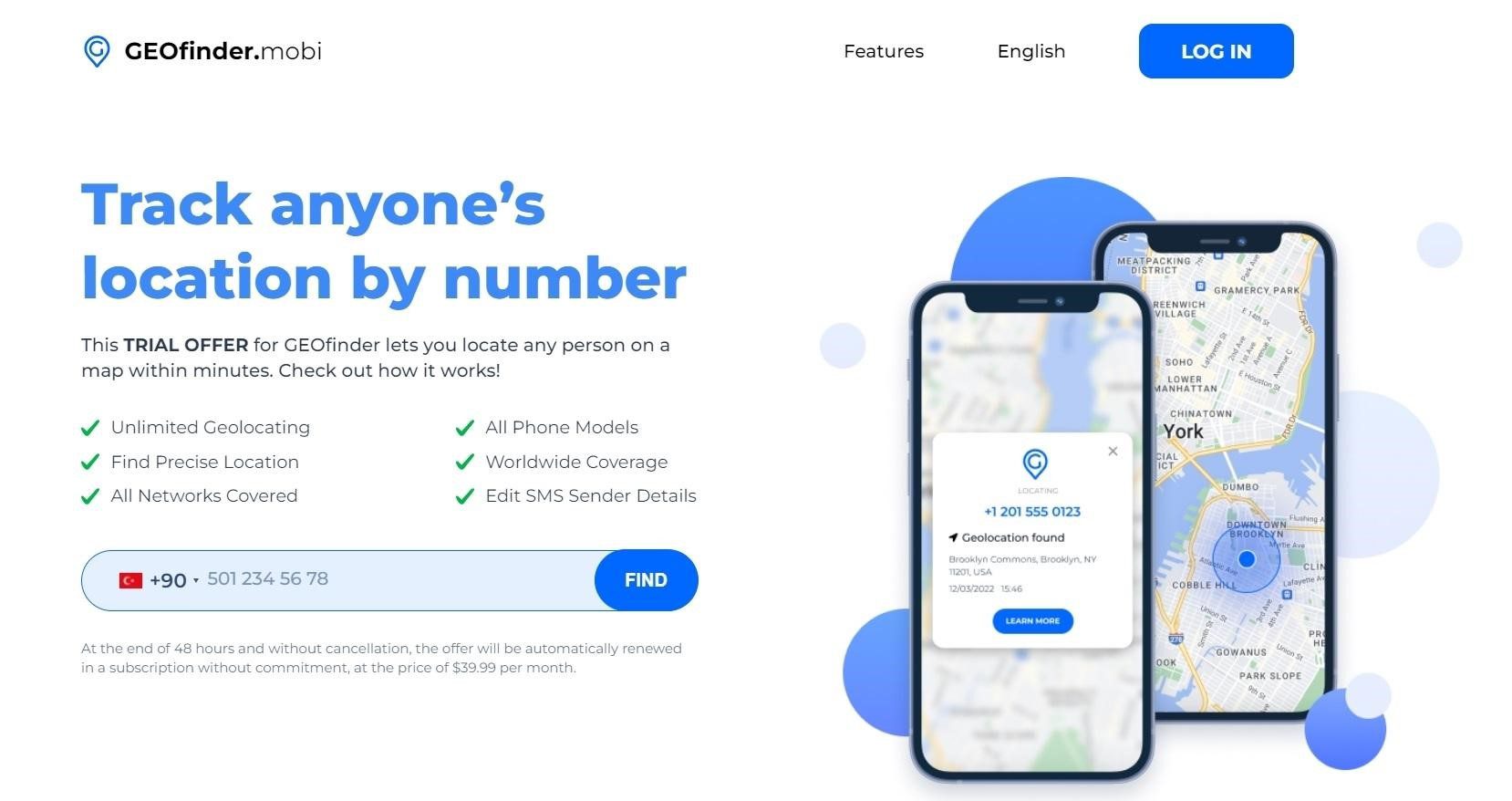 Special features include:
GPS Tracker: Locate someone's iPhone using their phone number.
Cell Phone Carrier Lookup: Get SIM card details on your loved one's device.
IP Logger: Monitor someone else's iPhone location with just the phone number and reveal their IP.
VPN Checker: Access hidden Internet connections.
Wi-Fi Tracker: Gather details about their Internet connection when their device is on Wi-Fi.
SMS Location: Send a text message to find their current location.
Pros
Cons
No need for app installation
The person should follow the link sent in SMS for tracking to start
iOS and Android support
Anonymous
Steps on Tracking iPhone's Location Using GEOfinder
If you want to know how to use GEOfinder to view the location of an iPhone, follow these steps:
Sign up or log in to your account.
Make a payment for GEOfinder using your credit card, Google Pay, or cryptocurrency ($39.99.mo or $1 trial).
Pick the SMS message for sending or customize it.
The person receives the message containing the tracking link.
They grant permission for you to access their location.
Retrieve information about their current location on Google Maps.
Way 3: Choose the Native iOS App – Find My
Customers who misplace their iPhone, iPad, iPod touch, or Mac laptop can greatly reduce their anxiety by using the Find My app. Do you need ideas on how to find someone's location? New iPhones and other Apple devices come with a free function called Find My. Lost Mode is an option of Find My available on all iPhones running iOS 6 or later. In this mode, the software will automatically lock your gadget with a passcode and display a message with contact details when it comes to how to track iPhone locations remotely: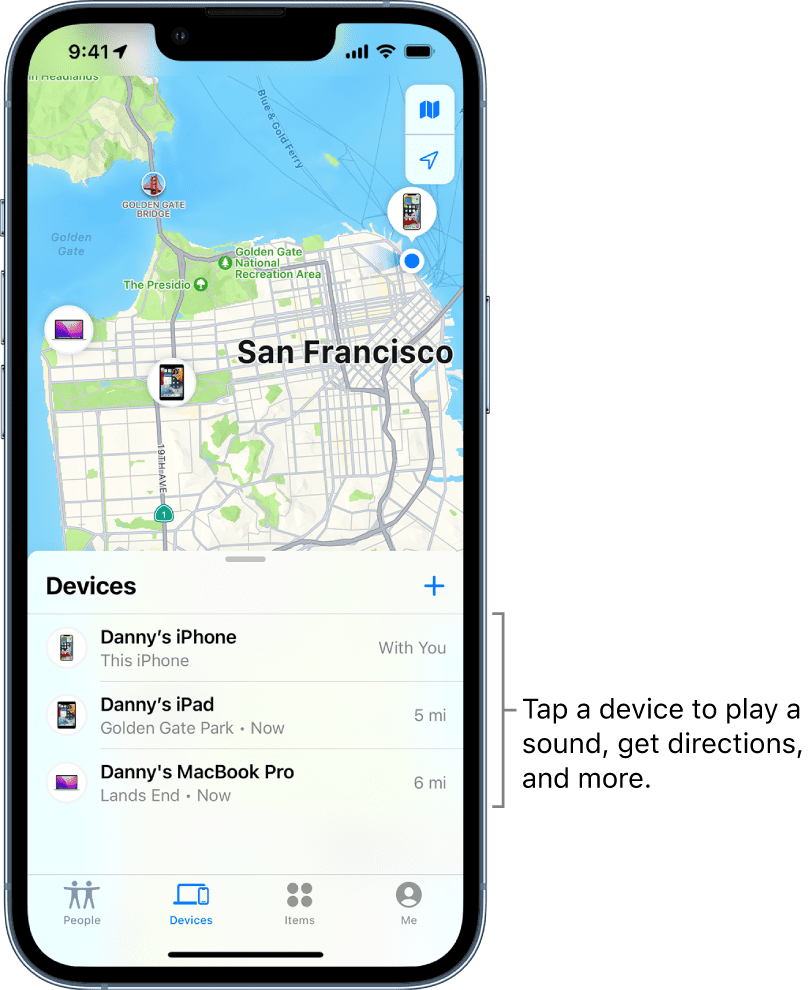 Special features include:
Remote Tracking: Find your iPhone from afar, lock it, make it play a sound, or show a message to the finder.
Battery Check: Check the remaining battery percentage on your iPhone.
Driving Instruction: Follow the directions to find your gadget.
Location History Record: Keep track of where your iPhone has been if it's lost.
Multilingual Support: This app can boast over 30 languages.
Pros
Cons
Observe your phone on the map
Not very precise
Location history tracking
Battery draining
iOS 15+ turned-off phone can be tracked down
Diverse choice of languages
Steps on Tracking iPhone's Location Using Find My iPhone
To monitor someone else's real-time location using the Find My app, follow these phases:
Launch the Find My app and go to the People tab.
Find and select the name of your friend who has shared their location with you.
Opt for "Directions" to open Maps and proceed to follow the provided directions to reach your friend's location.
Way 4: Using iMessage Services to Find Someone's iPhone
You can share your locations with other iPhone owners if you use iMessage, but you do not require an app for location services. This could come in handy if you're meeting friends and wish to let them know where you are, get lost in a strange place and need instructions, or need to find someone and track iPhone without them knowing.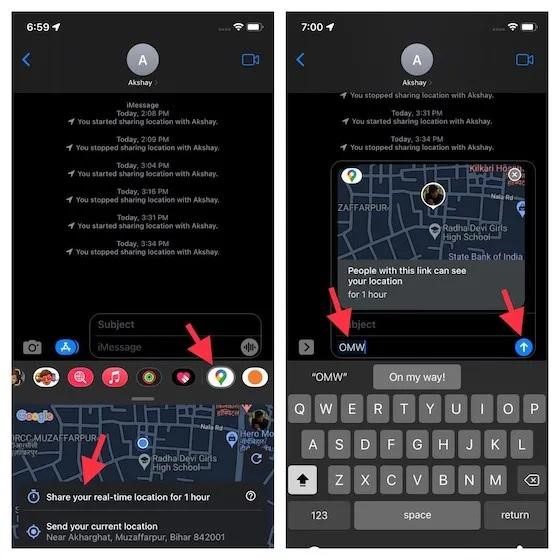 Special features include:
Share Your Location: Easily let family and friends track your iPhone location for a set time, from an hour to all day.
Share Everything: Use iMessage to send texts, images, contacts, documents, videos, and your location.
No Secrets: When you want to use iMessage to locate someone's iPhone without them knowing, both you and the other person are aware of it; it's not hidden.
Pros
Cons
Very fast location checking
The other side can ban tracking
Control who can check your IP
Tracking iPhone Without App Installed Using iMessage Services
Setting up the system is a breeze with these steps:
Open your iPhone's Settings and navigate to Privacy to enable location services.
Turn on Location Services.
In your Contacts or Messages app, choose the person you wish to share your location with.
Tap "Send My Current Location."
Pick the duration for sharing (one hour, until the end of the day, or indefinitely).
Your iPhone will promptly send the location. Once the other person gets it, they'll receive a request for location sharing.
Way 5: Take Apple Maps to Spy on Someone's Location
Apple Maps can also be used to monitor someone's iPhone location. The person must agree to the tracking by sharing a link to their position in Apple Maps.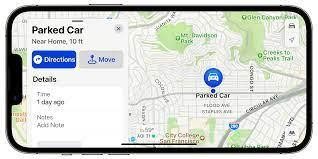 Special features include:
iOS maps: Pre-installed maps work well with iMessage and email.
One-time tacking: Real-time location tracking of anyone.
Pros
Cons
Total location control
Takes time to check location; not the most efficient method
New locations are easy to add
Follow the offered route and find the person
Steps on Tracking iPhone's Location Using Apple Maps
How to check someone's location on iPhone? Many iPhone users are familiar with finding someone's site using Apple Maps. It's simple and quick, just like following these steps:
How to find someone's location with Apple Maps:
Open the "Apple Maps" app.
Swipe up on the bottom tab and select "Share My Location."
The person you want to locate should send the location link via a message or email.
When you receive the link, click on it to see the person's position on Apple Maps.
Way 6: Monitor iPhone Location Stealthily Using Google Timeline
Use the Google Timeline tool if you need to rapidly view an iPhone's location. You can use it to covertly track the GPS of the target person's device and determine their exact location. When you access their Google account, you are free to use the location information Google has saved. It is possible to track a cell phone location by number only when the tracked device is turned on.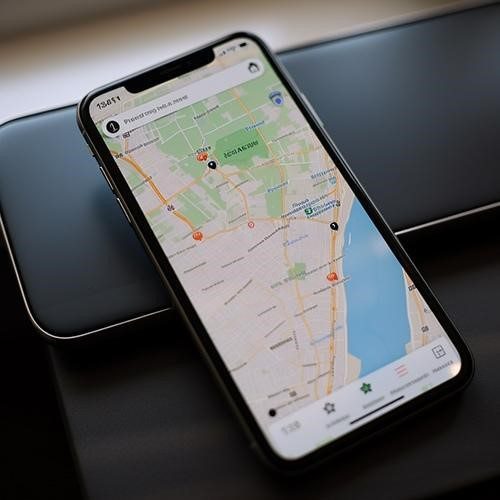 Special features include:
History auto-removal: Automatic deletion of any location history on Google Timeline that is older than 3, 11, or 36 months.
Traffic changes in real-time: Real-time information on the traffic, which is helpful when you move to the person you are looking for.
Pros
Cons
Past places and followed routes are at hand
Location history is usually disabled by default for Google Accounts, including the desired person's account
Check your traffic before you go to your target person to shorten time
Users can edit or delete their location history
Once location history is deleted, it can't be recovered
Availability of location history can vary based on your region, age restrictions, account type, and settings like location services
Using location history can consume a significant amount of data
Steps on Tracking iPhone's Location by Means of Google Timeline
These instructions will help you successfully track someone else's current location using Google Timeline:
Enter a username and password for the target user's Google account.
Go to the Google Timeline page.
Choose the desired date or click "Today".
Examine the device's past locations for the chosen time frame.
Scroll down to find the most recent location update for iPhone.
Way 7: Benefit from Family Sharing Apple ID
Would you like to know how to find someone's location on iPhone? Your family members can join your brand-new family gathering. You can set up parental controls, share purchases, and more with family sharing, which you may use with up to 5 family members. Besides, you can utilize the location-sharing tool to let the rest of your family know where you are and share the same information about their whereabouts.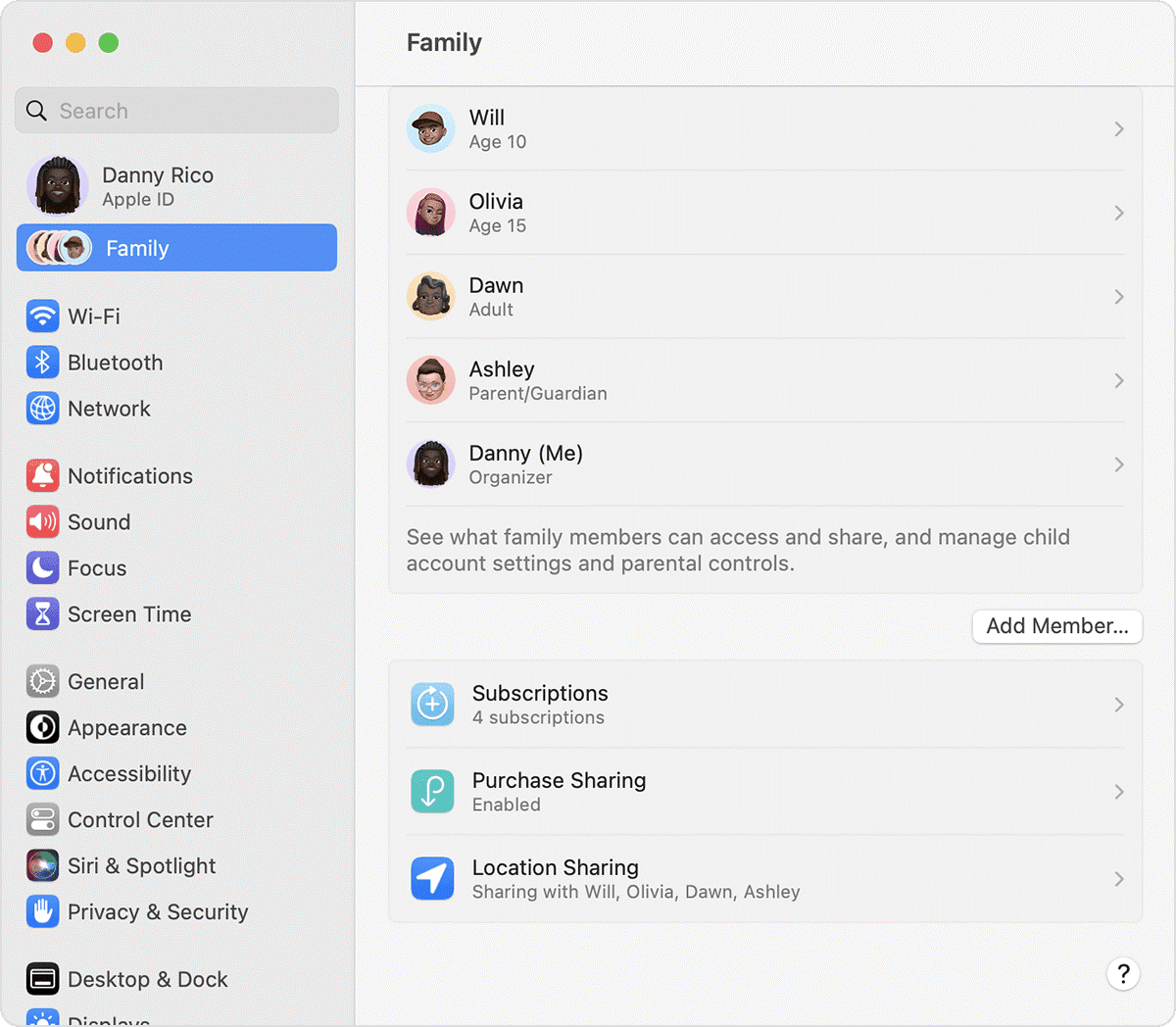 Special features include:
Create Family Gatherings: Easily organize family events and invite others to join.
Parental Controls: Keep your family safe with device usage monitoring.
Shared Purchases: Share apps, games, and media with family members.
Location Sharing: Share your location and stay updated on your family's whereabouts for improved coordination and safety.
Pros
Cons
6 people can be part of Family Sharing
Everyone needs an Apple ID and iCloud account
iCloud account and Apple ID are everything you need to track someone's location
Unable to keep purchases hidden from family members
If someone leaves the group, their location information is lost
Family Sharing with Apple ID and Enabling Location Tracking
How to find my friend's iPhone location using my Family Sharing Apple ID? The instructions below will let you share your location with the family group members (or a friend if you added one to your group):
Tap "Settings," then select "Family Sharing," "Your Name," and "Location Sharing."
Select the relative whose name you wish to share your location with and invite them.
Repeat this process for every member of your family to whom you want to show your location. You will let your family members know where you are by sending them a message. They may also consent to reveal their location to you.
Is It Legal to Track iPhone Without Permission?
You must be aware of the law if you intend to pin down someone else's iPhone. You have 2 legal grounds for using a monitoring app in the United States:
If a person confirms tracking
If a person is a kid you are responsible for
It can be illegal and a violation of privacy to locate someone's iPhone for any other reason. You may also be subject to harsh penalties and other legal implications.
Conclusion
Adults need a solution to shield the younger generation from the risks of the Internet since the latter in the U.S. spend a lot of their free time online. That said, it may be helpful to locate someone's iPhone using the above-mentioned methods if you are frequently bothered about your kids, partner who is getting late from work, or employees' whereabouts.
In a nutshell, looking for your loved ones is a kind thing to do, especially if you think they might be in danger. It's useful to know that there are several ways to pin down an iPhone's location from a distance.
You may prefer to consider the uMobix parental control program because it has all the functions required to keep an eye on others and shield them from being deceived or bullied online.