It's quite common for marketers and business owners to make search engine optimization (SEO) mistakes without even knowing it. But it's best to avoid this wherever possible, as it can make it much more difficult for your website to rank for relevant queries. 
In this article, we're going to outline some of the common mistakes that are made and how to fix them. This should help you to avoid them and support you in reversing any damage you might have already done by accident. Read on to find out more. 
You're targeting the same keywords on different web pages 
You might think that, if you're trying to target specific keywords, you should do so on multiple pages across your website, right? Wrong. This is called keyword cannibalization. If you have multiple pages or blog posts that are trying to rank for the same queries, Google can get confused and will only rank one at best, or none if you're really unlucky. So, it's best to target each important keyword on just one page of your site.
Start with a series of words and phrases related to your business. Then, plug them into a tool like Google Keyword Planner — you'll then be given a list of relevant phrases along with their monthly search volumes and levels of competitiveness. You want to find the right balance because there's no point in targeting keywords that get no search, but you also don't want to strictly stick to the most competitive keywords as you'll struggle to outrank the competition. 
For some extra help, consider downloading and using Loganix's keyword research template. It can help you optimize your pages for new keywords, generate new content ideas, and understand your niche's search trends. 
You're publishing content that isn't relevant enough 
Marketers and business owners sometimes feel pressured to publish fresh content all of the time. This means that, sometimes, they end up creating content that just isn't as relevant to their business or products as it should be. Quality content that's relevant to your audience is much more important than just constantly pushing out articles!
Google wants to send its users to the most relevant websites possible so, if you stray too far from your path, the search engine might start to pay less attention to you. Let's break down a few examples of businesses that consistently publish relevant content to make it very clear what they're all about.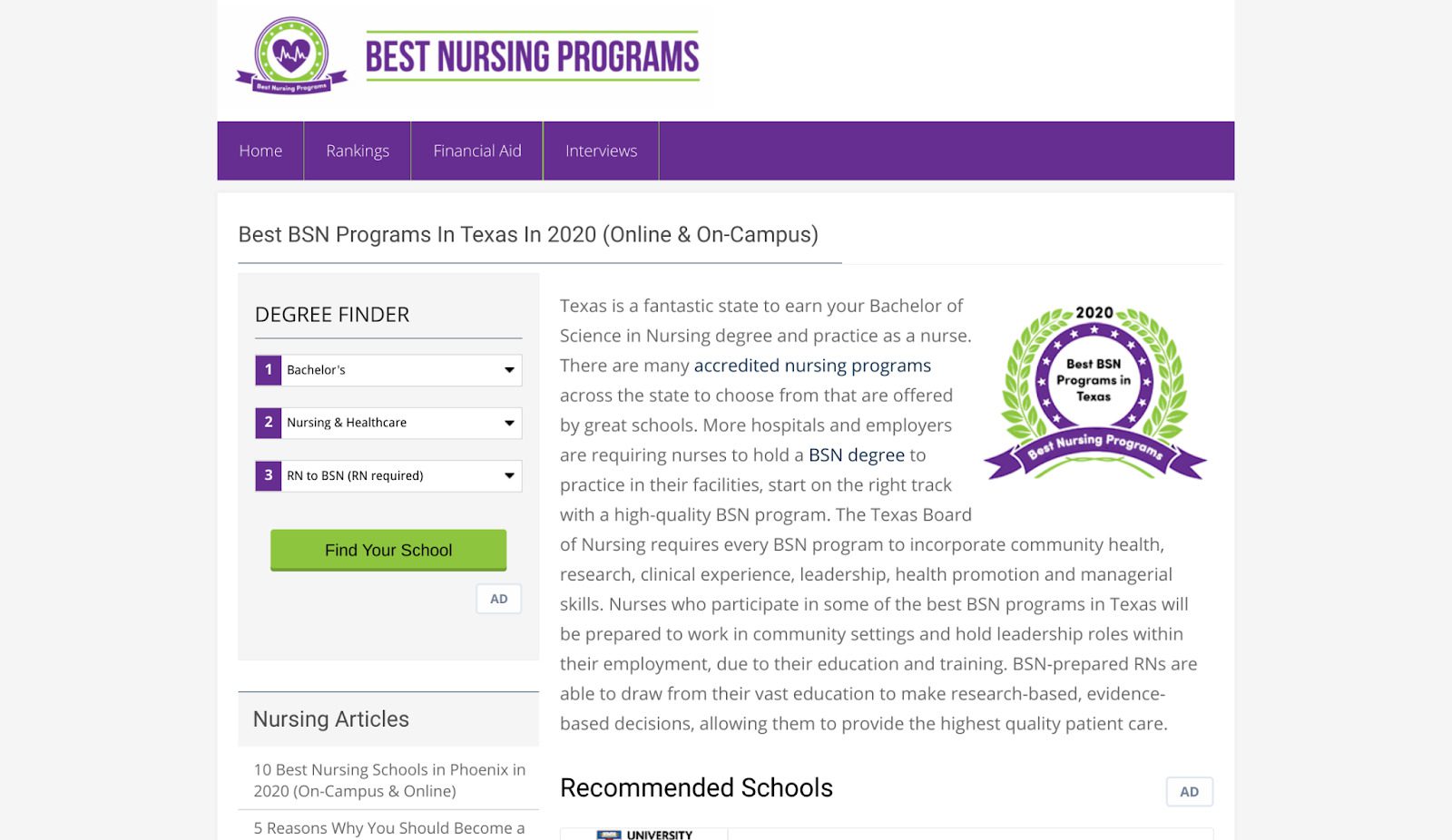 For instance, Best Nursing Programs is able to keep their content relevant by consistently posting round-ups of relevant courses. One example, in particular, is their article about the best BSN programs in Texas. 
They discuss program length, cost, ranking, and more. This is very relevant to their audience of prospective nursing students — additionally, they are able to attract a particular subset of their audience by specifying the state these programs are in. Off the bat, they have a total of 50 article ideas just by narrowing it down to each state they serve.
Bookyourdata, a contact list builder and marketing tool, also keeps their content relevant. For instance, their article on identifying your target market is very relevant to the site and their audience of small business owners and eCommerce companies — this helps boost their SEO. 
In their article, they discuss how to ensure your email lists include the best and most relevant people possible. When you think of email marketing, you might think of things like design and copy rather than the behind-the-scenes data. In this article, they can keep their content fresh by covering something a little bit different, but not out of their realm of relevancy.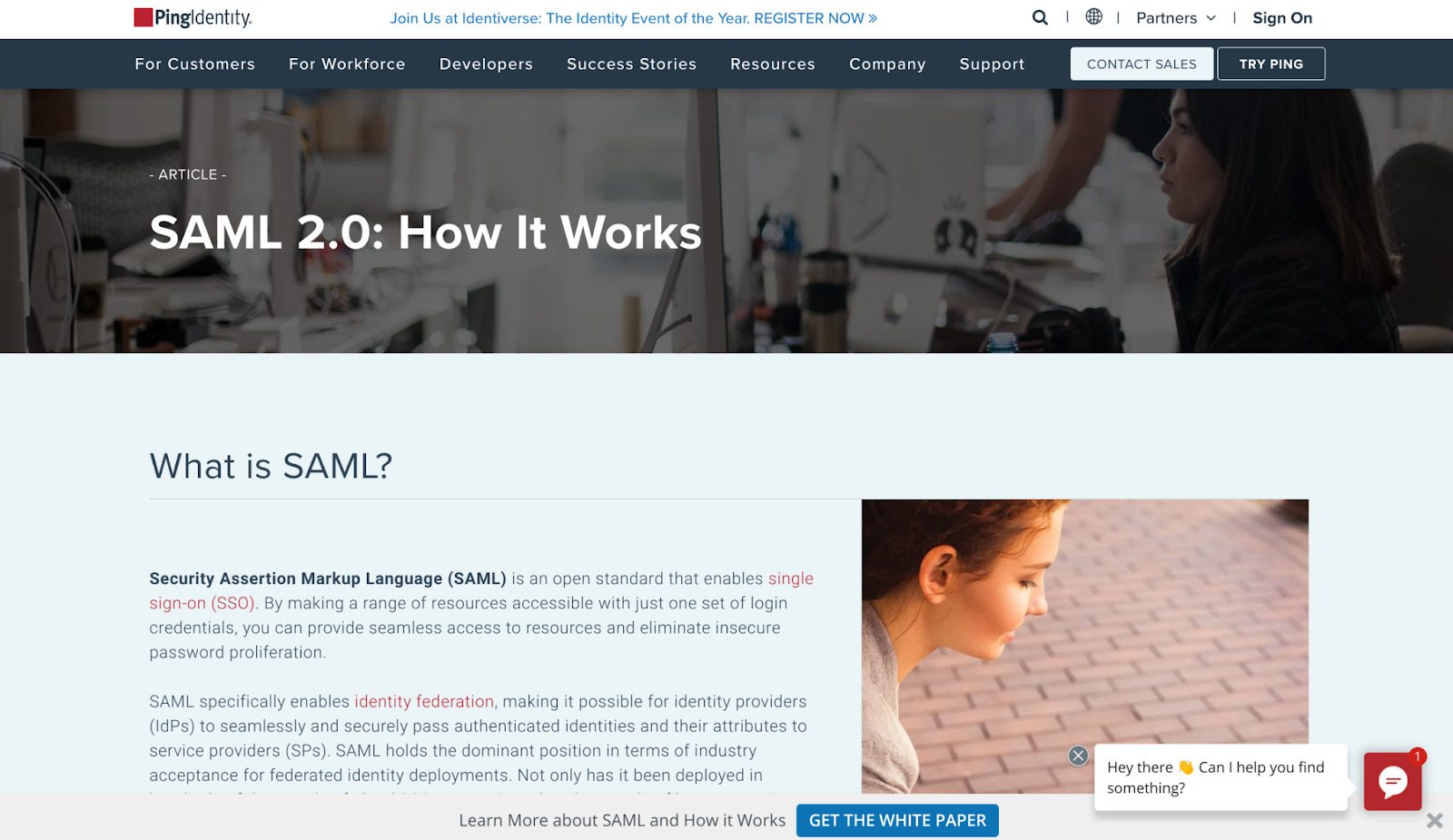 Similarly, Ping Identity, a software security program provider, keeps their content fresh and relevant using a comprehensive guide that's relevant to their audience. Their article on SAML and SAML 2.0 covers how these open standards work and allow for single sign-on, the benefits of using them, and how they work. Additionally, they show off a helpful video tutorial to give them some extra help. They could have just had a straightforward article covering what SAML and SAML 2.0 are, but by presenting it as an all-encompassing guide, they keep their content relevant to their audience of people looking to enhance their software security measures but aren't necessarily pros themselves. This makes it very helpful in boosting their SEO, as it shows Google that they are experts in their field.
Your website doesn't offer a positive experience 
In mid-2021, Google is introducing a new feature to its algorithm called Google Page Experience. In short, this means that, if Google thinks that users will have a subpar experience when browsing your website, they are unlikely to rank you on the SERPs. So, ensuring that your website visitors will have a great time when they're there is very important for boosting your SEO. 
Here are a few different things to consider when trying to improve your UX.
To start, you want to ensure that your website has a fast loading speed. Generally, Google recommends that your page loads in under two seconds. Head over to Google PageSpeed Insights and plug your URL into the tool. Google will provide you with a series of suggestions as to how to improve your website speed.
Second, you have to ensure that your website can be viewed on mobile devices. In early 2021, Google launched its Mobile-First Index, meaning that, if your website can't be viewed on mobile devices, it will not show up in the Google search results at all. Ensure that your website is responsive to all types of devices, from desktops to tablets, and mobile phones. 
Keep these things in mind, and you'll get an SEO boost.
You don't publish your customers' reviews 
Search engines like Google only want to send their users to quality, authoritative, and trustworthy websites — one way that you can show this is by publishing reviews from your customers and clients. 
Different types of businesses will want to display different types of reviews. Product-based businesses, for instance, could use star ratings, while service-based businesses could benefit from longer reviews or video testimonials.
Let's look at a few examples of businesses that have done a nice job of incorporating reviews into their websites.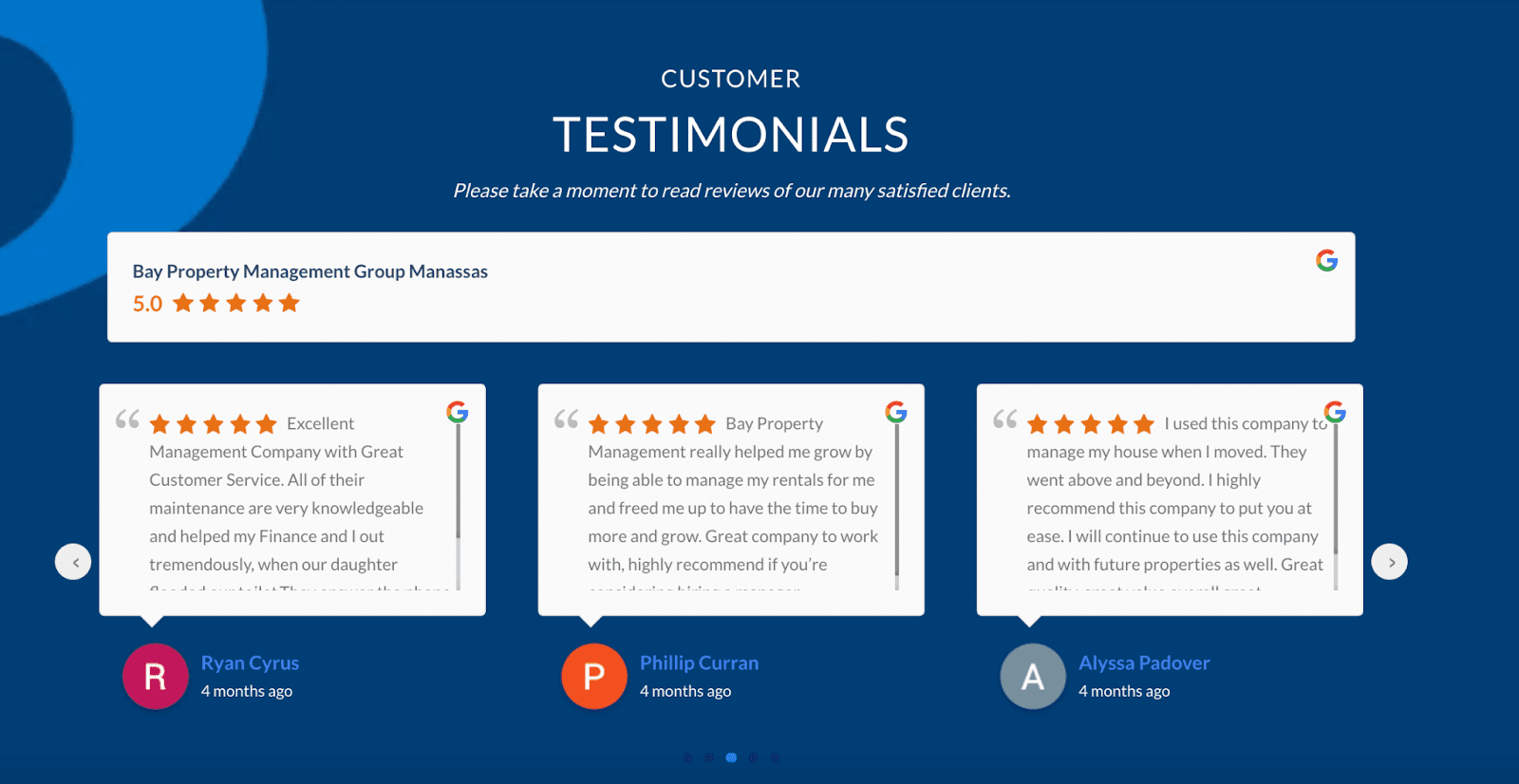 Bay Property Management Group, a real estate management company with locations across the East Coast, uses reviews on all of their location pages, including this one for Manassas, Virginia. 
Think about how important reviews are for a real estate management company — potential customers and clients want to be sure that their property will be in good hands. These longer reviews, featured in a running carousel on each location page, show that Bay Property Management Group is professional and good to work with.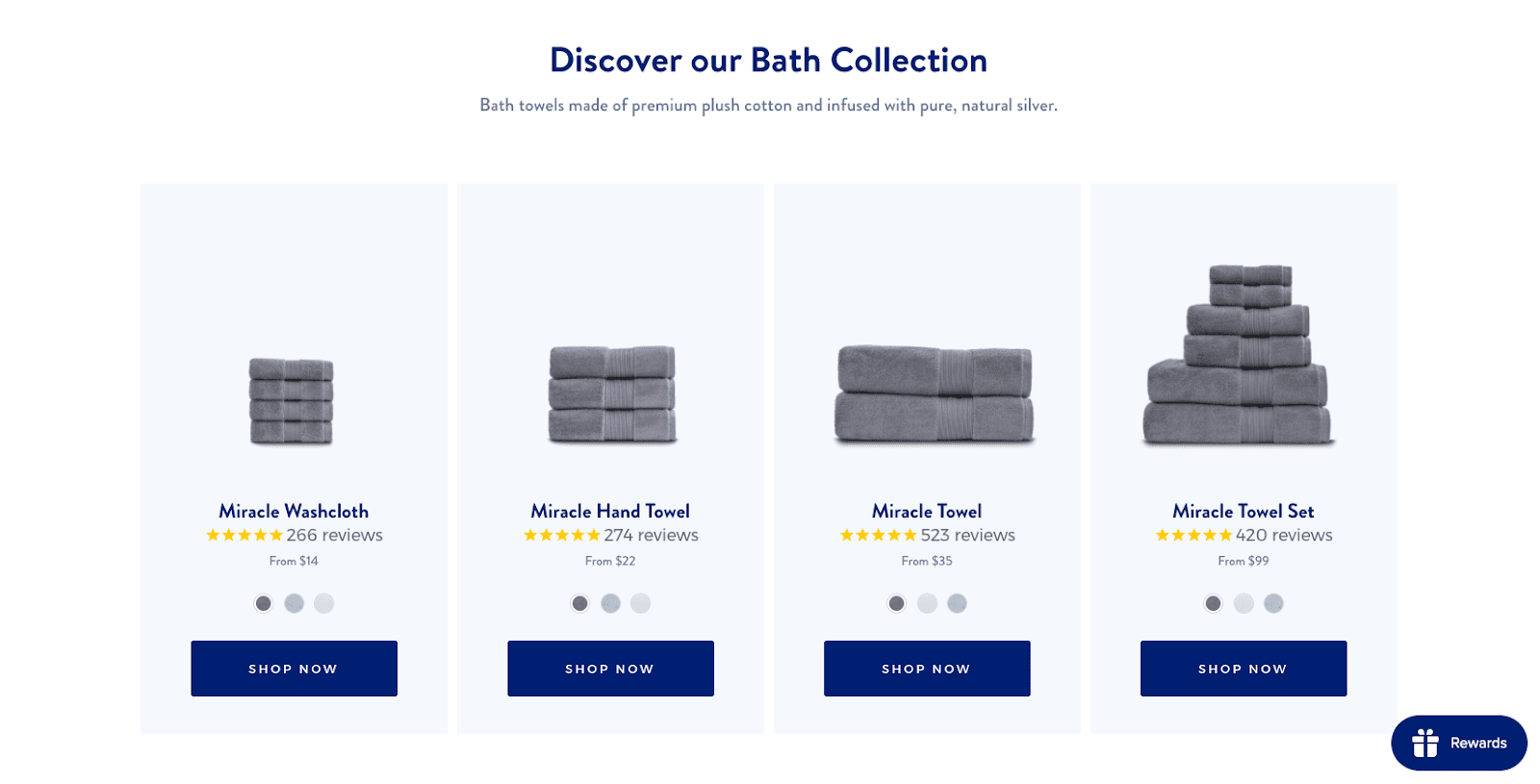 On the other hand, Miracle, a bath and bedding retailer, incorporates reviews in a rather different way. Because they sell products, there's no need for Miracle to have long-form reviews upfront. Of course, if you click the Shop Now button, you can see what people had to say. But, right off the bat, a potential customer can see that their products are 5-star rated with hundreds of reviews. This makes it easier to compare them and also signals to search engines that this company is great at what it does. 
You aren't grabbing your website visitors' attention
Your website needs to immediately grab your visitors' attention — if it doesn't, it could negatively impact your bounce rate. Your bounce rate measures how many people click on your website and then leave immediately; when this happens, Google assumes that you aren't providing value for your users, and docks your ranking on the SERPs. 
Let's look at a few different ways you can grab visitors attention:
With strong imagery that humanizes your business

With an eye-catching call to action (CTA) that tells the viewer what to do next

With a tool that helps them solve a problem or find information
Here are a few examples.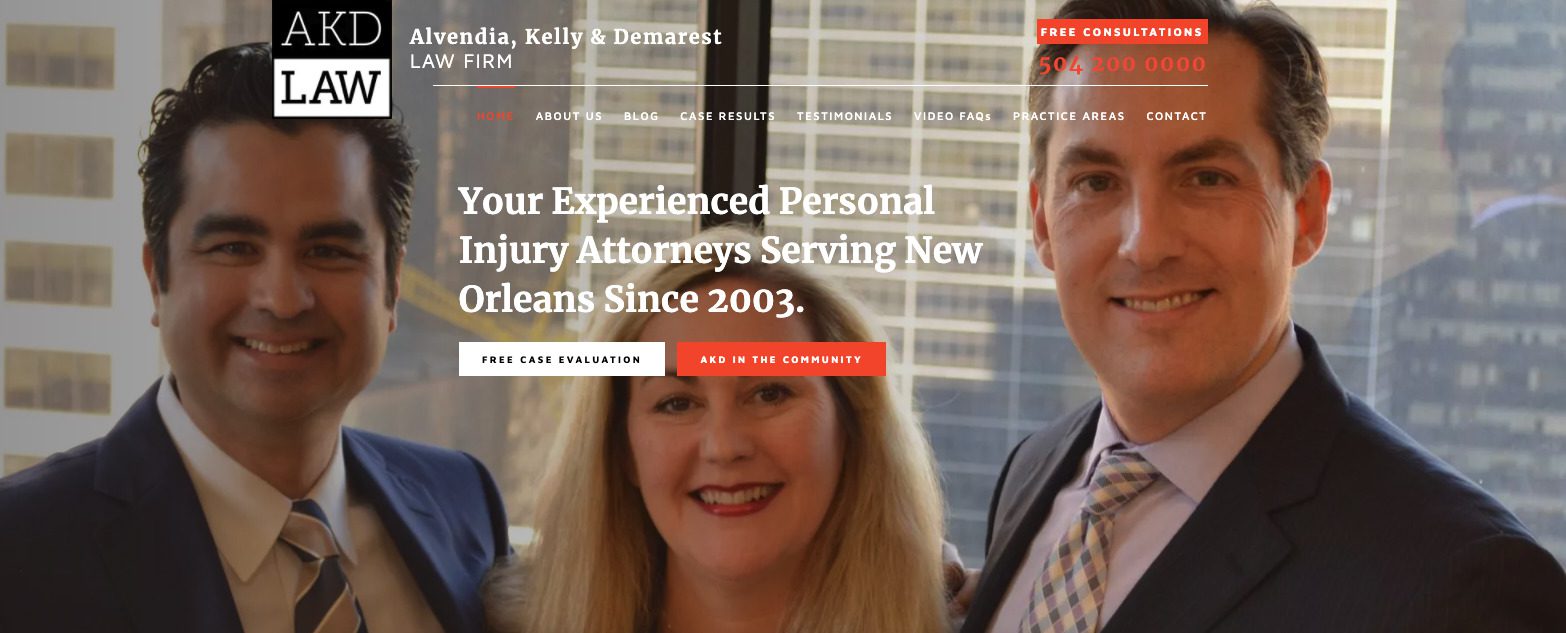 AKD Law, a personal injury law firm in New Orleans, captures their website visitors' attention by humanizing the legal field with images of their lawyers. Legal issues can be stressful, intimidating, and arduous but, by using images of their staff showing that they're real and friendly people, Alvendia, Kelly, and Demarest grab their potential clients' attention.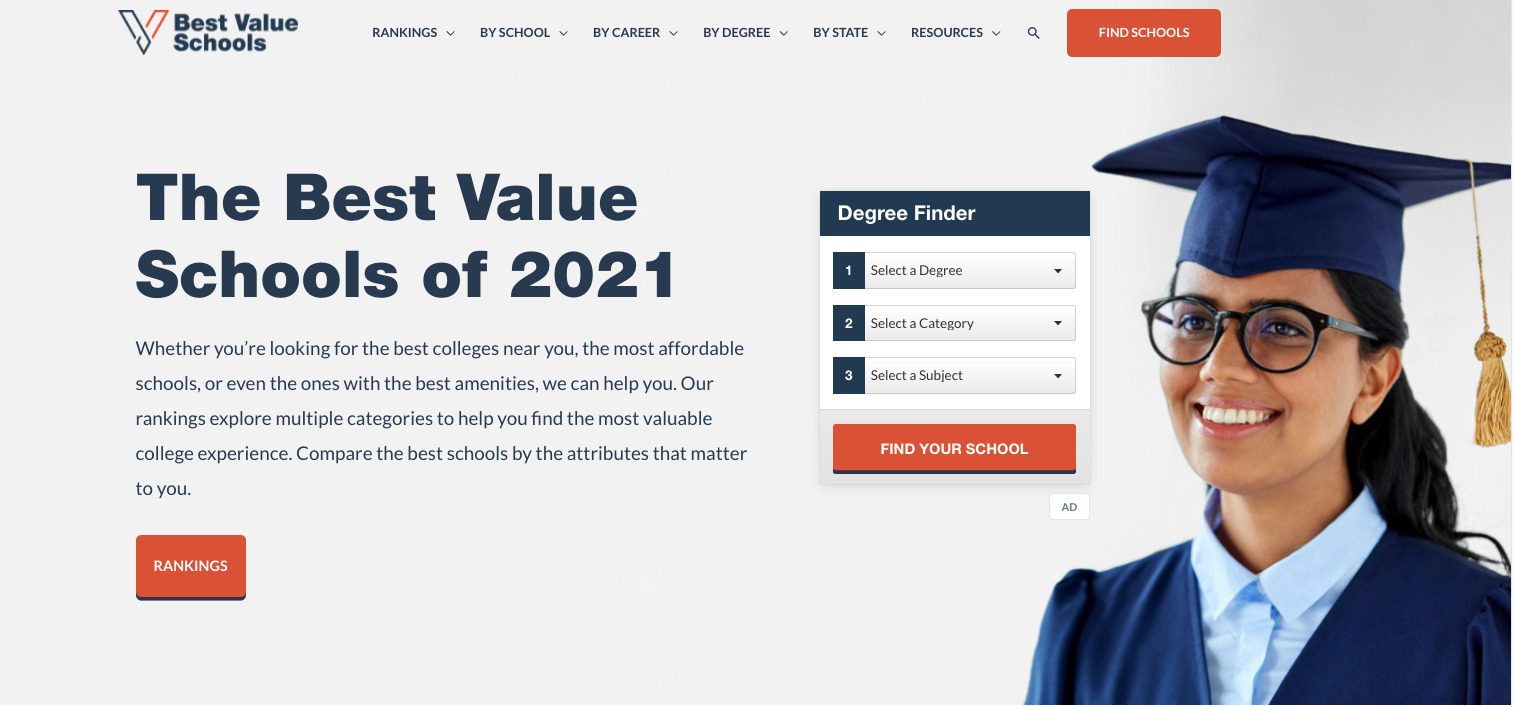 Best Value Schools also captures their visitors' attention by placing a degree finder front-and-center on their homepage. This tool helps prospective students find a school based on what degree and subject they're looking for; this is likely the first thing web visitors will see after reaching the website. This will increase the likelihood of them engaging with the tool and the website further — people spending more time on the website shows Google that Best Value Schools is a helpful website, making it good for boosting the company's SEO. By providing such a useful tool and highlighting it, Best Value Schools is able to capture their viewer's attention. 
You don't share your content on social media 
If your content gets a lot of shares on social media, it might receive a boost on the SERPs. Social media engagement might not be a direct ranking factor, but a study from Optinmonster has discovered that there is a strong correlation between shares and ranking position. In short, this means you need to make sure you're actively sharing your website content on social media.
Different types of businesses will want to use different platforms, but Facebook is a good baseline, as it has by far the biggest user base. Whether you're posting blog posts, how-to guides, or videos, be sure to promote it with a Facebook post so your fans and followers can see the content on their feed and share it. 
If you need help, consider using a Facebook publishing tool. These handy software programs can help you bulk schedule social media posts in advance, find out the best times to post, learn about your audience, and more. 
You aren't updating your content 
If your content becomes old and outdated, it's likely to be overtaken on the SERPs. But you don't want all that hard work to be for nothing! So, look at updating some of your old content — doing so will help it climb the SERPs again. 
Take a look at your old content and see if there's anything that stands out and could be added. Think about whether there have been any updates in your industry, new forms of research, and the like. Not only is this good for your SEO, but making corrections to keep up with the times like this helps keep your content top-notch.
You can also consider repurposing your content into different formats. If you had a particularly successful blog article, for instance, consider also turning it into a video. This will give your SEO a boost and help you tap into a new audience without having to put in all the work from scratch.
Summary
Mistakes happen — lucky for you, now you know how you can fix some of yours. In this article, we outlined some common mistakes marketers make when trying to boost their SEO efforts. Let's break down how you can avoid these pitfalls:
Don't target the same keyword on many pages

Only publish very

relevant content

Ensure your site offers a positive UX

Publish customer reviews

Grab your visitors' attention

Share your content on social media

And update your old content
If you think there are some things you need to work on, get to it! 
—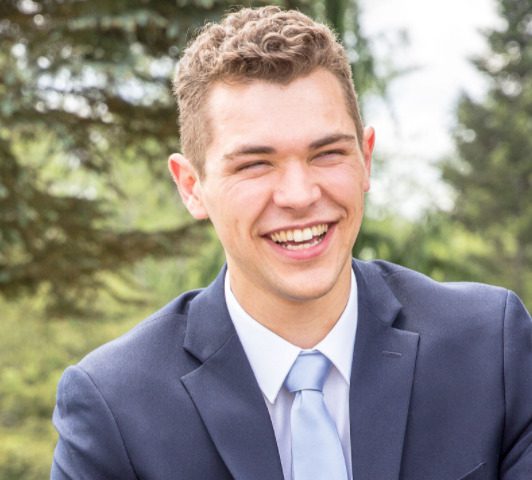 About The Author:
Alex Ratynski is the founder of Ratynski Digital, an online marketing consultancy that focuses on helping small and medium-sized businesses achieve their goals. He set up his company after working as a local SEO director for a dental marketing agency, where he helped to turn clients' ventures into thriving multi-million dollar businesses. He spends most hours strategizing SEO for his clients.